Okay so as of late there is SOOOO much misinformation going around here about turbo'ing a 4cly it's crazy to me......
So lets set this straight kiddos!!! READY?
First off this question is asked WAAAAY to much
"can I turbo my 4 cyl man?"
YES and it is in my opinion SO much easier than a v6 its ridiculous. We have the fs motor which imho has a much better aftermarket support than the k series motor do.
A lil f series background............
The 2.0 L (1991 cm3) FS was one of the last F-family engines. With an 83 mm bore and 92 mm stroke, it produced up to 130 hp (97 kW) and 135 ft·lbf (183 N·m). In 1998 the engine evolved into the FS-DE by undergoing several changes, most notably a distributorless ignition as well as the move from hydraulic lifters to solid shim-on-bucket lifters. Japan also received a higher-performance version, known as the FS-ZE. A special version of the FS was produced in 2003 for the Mazdaspeed Protegé which was turbocharged, and generated 170 hp (127 kW) and 160 ft·lbf (217 N·m). This was known as the FS-DE-T. It's worth noting that the internals of the FS-DE-T were identical to those found in the standard FS-DE, which were not known for their strength.
The FS-DE engine did enjoy a few minor technical features, such as:
-Oil Squirters
-VICS (Variable Initial Charge System) - A system that can vary the volume of the intake manifold resulting in a broader power band. There were known issues with this system, the most noteworthy was that the small screws would come loose from the butterfly system that drove this and end up running through the motor.
-VTCS (Variable Tumble Control System) - A set of butterflies in the intake manifold that would close to promote low emissions combustion under cold start at low engine speeds. These had a reputation of being noisy at times.
Now you know the history and specs lets get to it.
Lets start with some basics......

The manifold.....

Okay contrary to popular belief the mazdaspeed mani will fit! BUT you will need to grind some off the side by the disti.
No worries though when you have these to choose from....
obx manifold
hiboost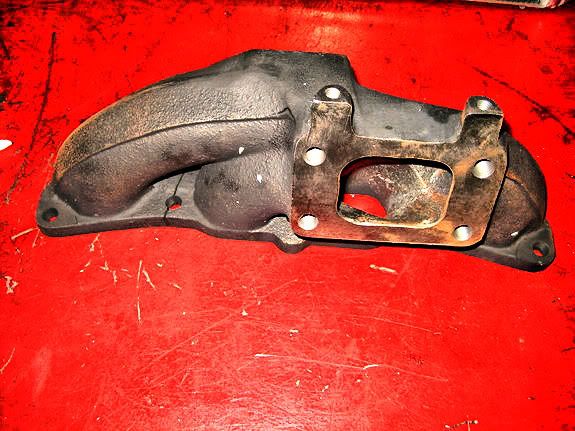 Godspeed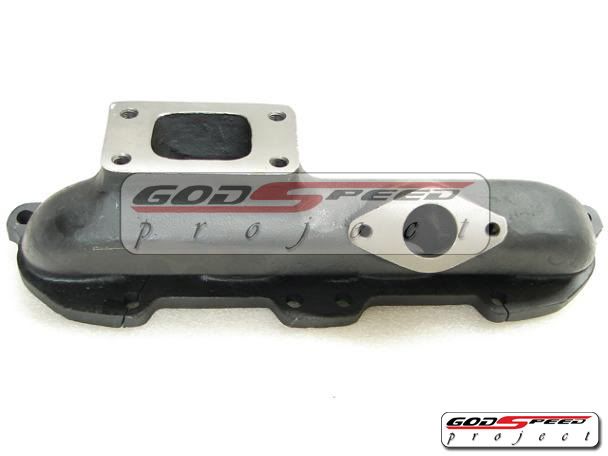 protophile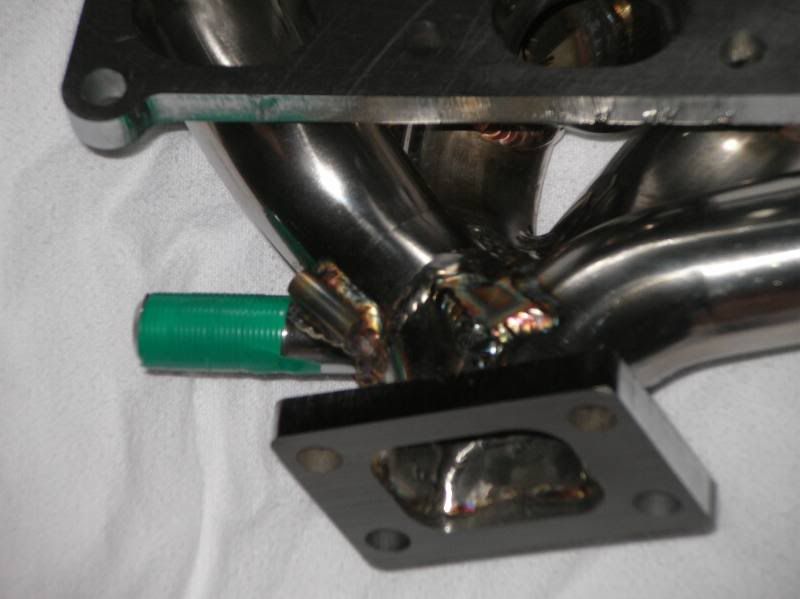 RPM motorsports<~~~~~ these guys are cool they can custom make them in different configs.
Now you
can
also use your stock mani as well, that is what I did. i just got an exhaust shop to weld on an adapter plate for 30 bucks and boom insta turbo mani. Now it did help my dad is a machinist so the mani was also ported.
But with that option you NEVER have an issues with fitment. Like our member here Larry did......Props to him!!!
Or go custom... Like so....It is VERY cheap and pretty easy as well.....
JGS Tools
It's a full diy manifold kit for 179.99. Or buy the prewelded one for 322.99
D.I.Y kit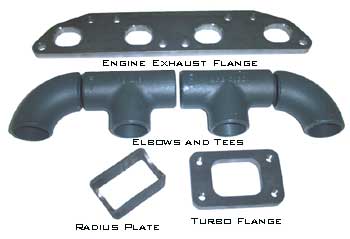 Premade kit.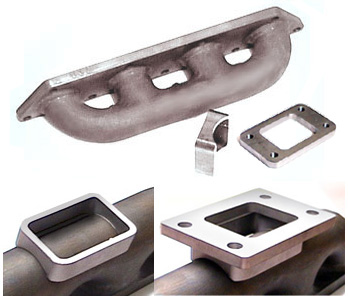 JGS Tools
Engine.....
Start with these first two I consider them a must
for a decent turbo set up.then later if you want a rebuild then you can move on to pistons and rods.
GET ARP'S!!!!!!
They make them for the mp3's and the msp's as well.
StreetUnit.com - Premier MAZDA/MAZDASPEED SPECIALISTS
Headgasket
cometic
StreetUnit.com - Premier MAZDA/MAZDASPEED SPECIALISTS
Pistons
Weisco
StreetUnit.com - Premier MAZDA/MAZDASPEED SPECIALISTS
cp
StreetUnit.com - Premier MAZDA/MAZDASPEED SPECIALISTS
Rods
Pauter rods
StreetUnit.com - Premier MAZDA/MAZDASPEED SPECIALISTS
I wasn't going to touch on fuel at first and tunning at first but here is a "crash" course.
Injectors
J-yard!!!!That is where you can all kinds of goodies!
Turbo probe/mx6 injectors
I really recommend dsm turbo injectors 450cc
EARLY mustang 5.0 the injector will have 400 on it the injectors 440cc
OR if you are a big baller get injectors from a natural gas crown victoria 1600cc!!!!!
Fuel pump....
Walbro 255lph HP<------Be sure to get the hp(high pressure)
Automotive & Diesel Tuning, Diagnostics & Performance.
And tuning.......well go megasquirt or go home!
I will update this as I find more information.