Just a little update on my ongoing project. I have decided to go back to my old precision turbo. Some specs on this turbo are:
PTE GT3251B(engraved on the compressor housing)
Journal bearing
Hot side - .48 a/r
Cold side - .70 a/r
447534 (Etched on the backside of the CHRA)
JY1 1 (" " )
I can't find much more on this particular turbo. There is nothing on Precision's site that matches the numbers I have. Could be a discontinued turbo. Would be nice to find a compressor map for it.
Well here are some pictures of the prep work to put it on, gotta get the old one out: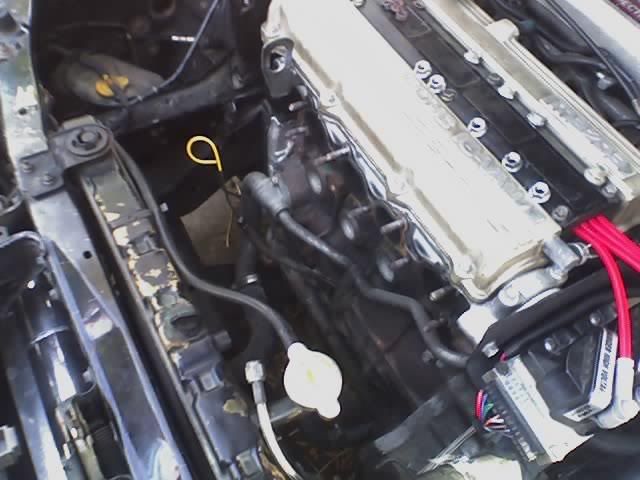 Since the exhaust housing is small, there were some clearance issues with the bolts. I had to separate the center section and install the ex housing first.
Heres the tight spot
Another angle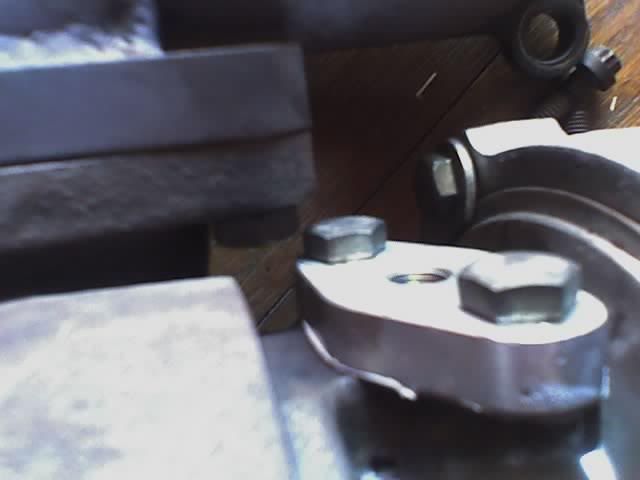 I have a few more adjustments to make with the downpipe to make it fit correctly. Plus I have to get an oil restrictor to reduce oil pressure going into the turbo. The goal now is to get this turbo on and take it back to the dyno. Hopefully with this more matched turbo, FE3N intake cam, and working VICS, I will get some better results(not looking for more power) or at least 300hp under 25psi. I am afterall trying to prep this car for some autox action.