Discussion Starter
·
#1
·
I bought this car back in november last year when my other car died (an 85 Mitsubishi colt sedan...oh the shame!). Saw her on carsales one day, and within two days she was mine. Little did i realise how popular these cars actually were....
My baby when i bought her:
Then a month later someone ran into her while we were stationary.
Since then ive had the arse fixed and the tint redone (Its wasnt done tho when i took the below pic). It annoys me that the rear is perfect andthe paint on the bonnet is dodgy, but not much i can do really.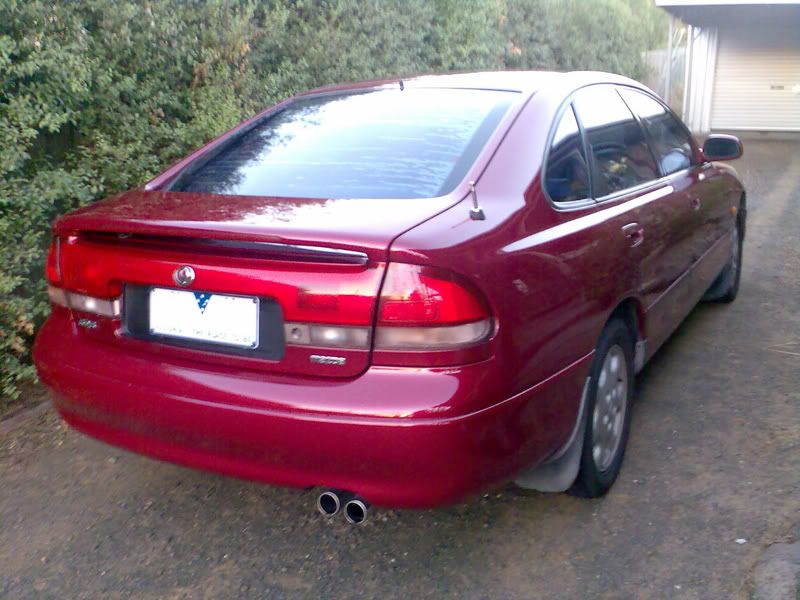 So i got bored and photoshopped my car. Yes i know its a dodgy job, and i took the photo of my car with my phone, which is why the quality is so bad. But you get the idea. This is what i want her to look like sometime in the future. Just a matter of getting some money
So the plan is to lower her, change teh wheels, maybe do the exhause (NOT a cannon, no way. too tacky). Im gonna buy clear side indicator lenses too.