The one on the right is an older style pod, it is the only one that has an led in it. It is a low beam pod.
The other 3 pods dont have leds, but you can easily put a new led in there, or i can do it for you.
15 shipped per new style pod, 10 shipped for the old style. Pods come with springs and wingnuts for mounting.
Angel eye Housings and Blinkers
Heres the housings, if anyone wants them you pay shipping and you can have them. I am willing to take the blinker covers out if anyone wants those. The housing have all the mount tabs broken off so you need to figure a way to mount them (make new tabs with flat stock alumnum)
5 shipped per blinker cover, probablly like 15 for the housings shipped.
Stock foglights, both in good condition, but the mount tabs broken off. These already have new mount tabs made for them.
I am willing to wetsand this and clean the one foggy one up for whoever buys these.
60 shipped
Hood with scoops.
There is some cracking paint on here, the hood pins are all gone, so you either have to put new hood pins, or else fix the holes, or leave it as is.
I only want 50 bucks plus shipping for the hood. Probablly around 125-150 shipped. I can get shipping quote for anyone that wants it.
Heres the rear bumper. Fits good, no cracks good condition. 50 plus shipping. So say around 125-150 total, again i can get exact quote if needed.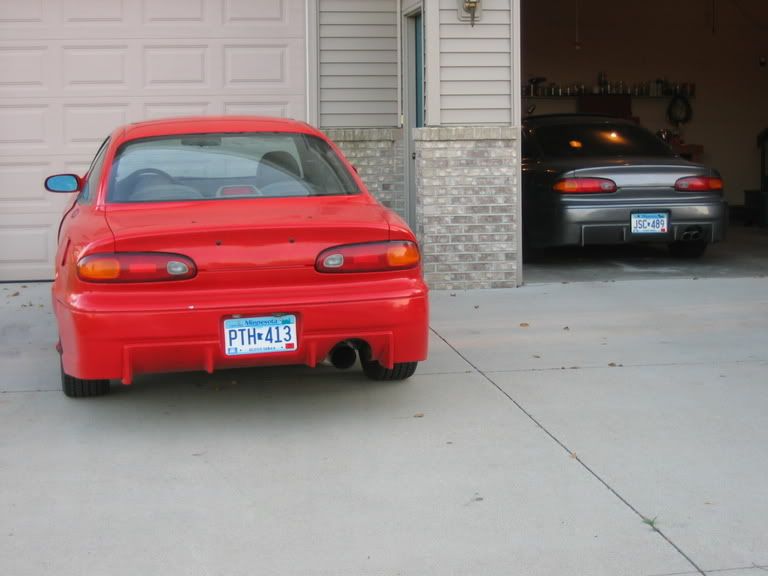 I will have Pics of the sideskirts after i take them off the car. They are molded right now so well see what s left of them after im done....
Thank You
Nate