These were my stock brakes. Look familiar?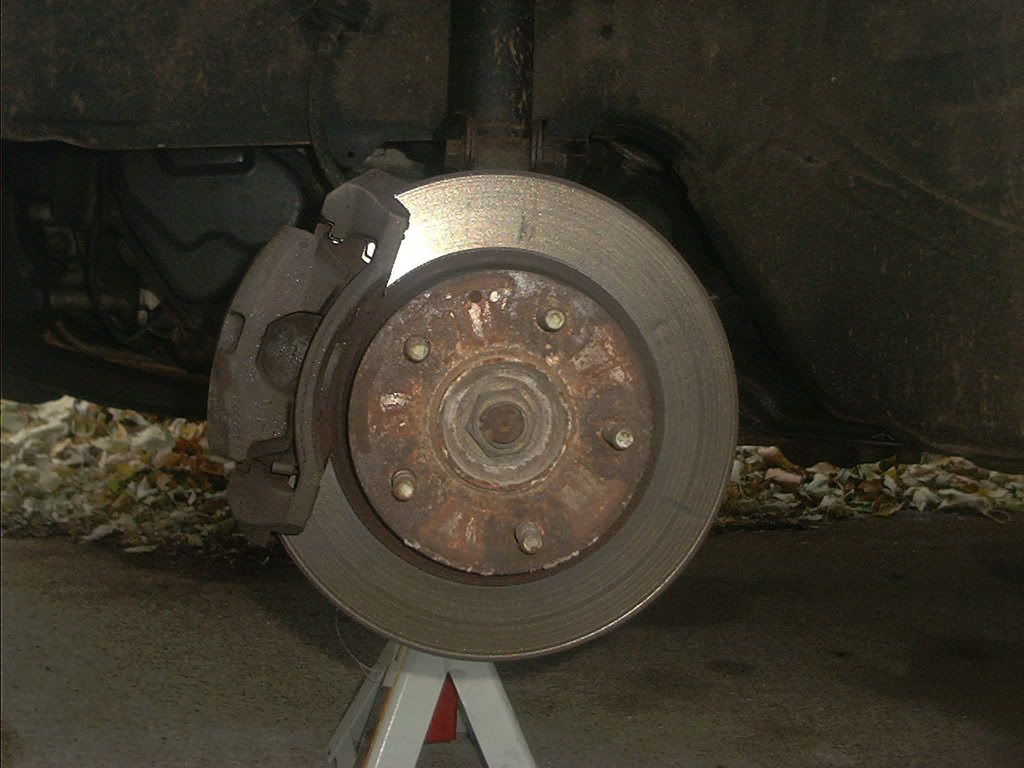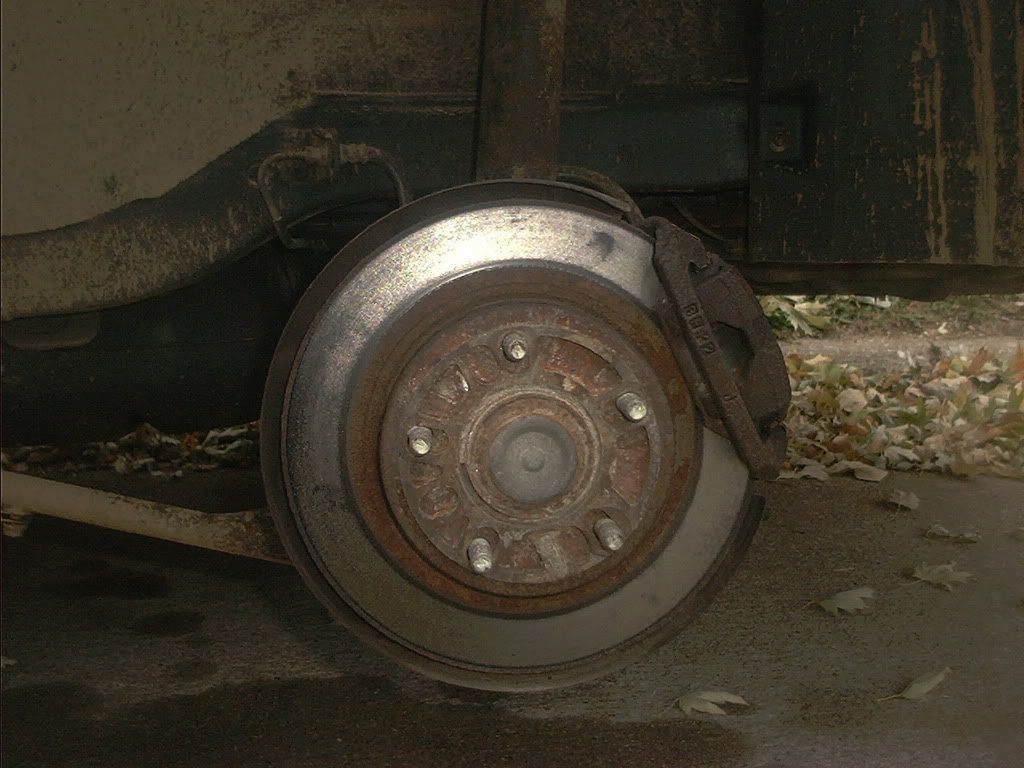 This is not a brake job "how to". I'm going to assume you know the basics of doing a brake job from here on out.
What I found is that the 99+ V6 mazda 626 has larger rotors all around than our stock 93-97 MX-6/Probe. And same year 626.
The part list needed is short and the cost over stock replacement parts is small. About $50 for me.
You will need ... the rotors front and rear for a 99+ 626. Auto zone PN 31255 front and 31256 rear.
The pads for the rear are identical to our stock pieces and our fronts will fit but the 99+ 626 pads are taller. PN DG755 front DG584 rear.
Rear
Front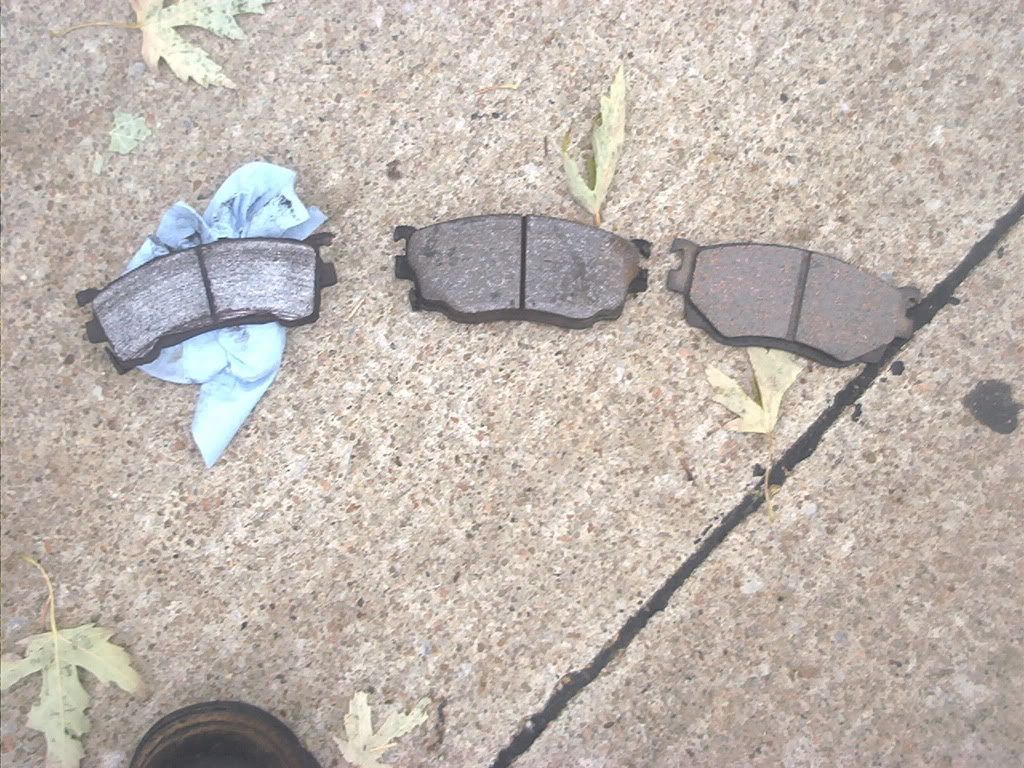 Front rotors compared to stock.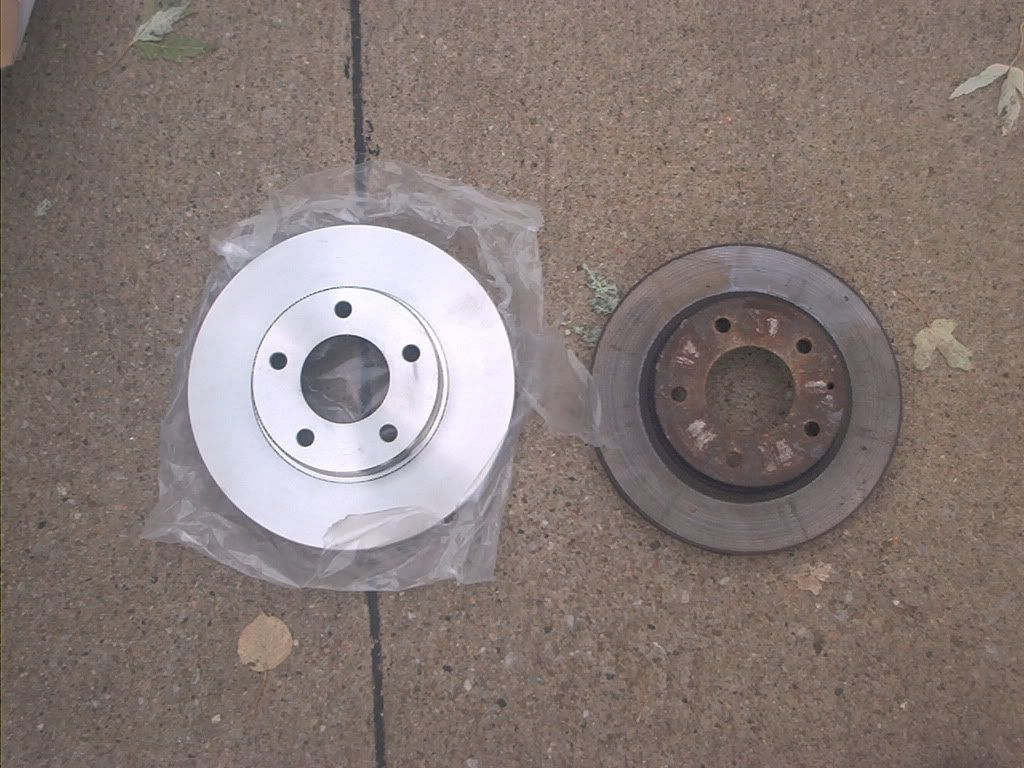 And rear.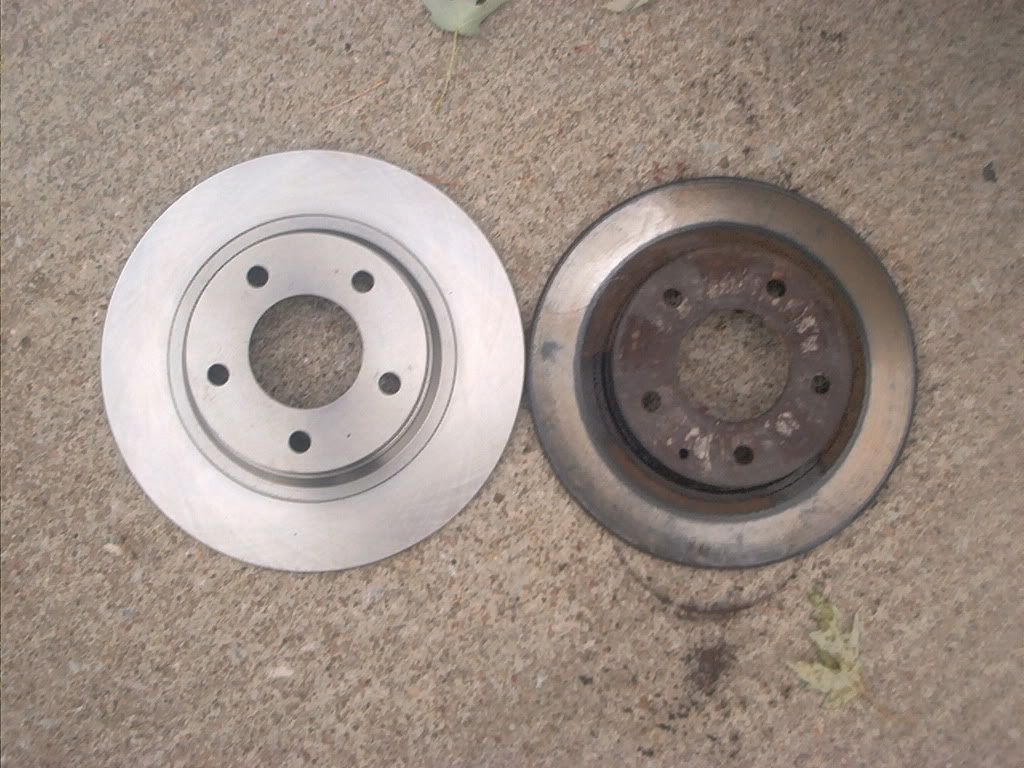 What makes this work are the caliper brackets from the 99+ 626.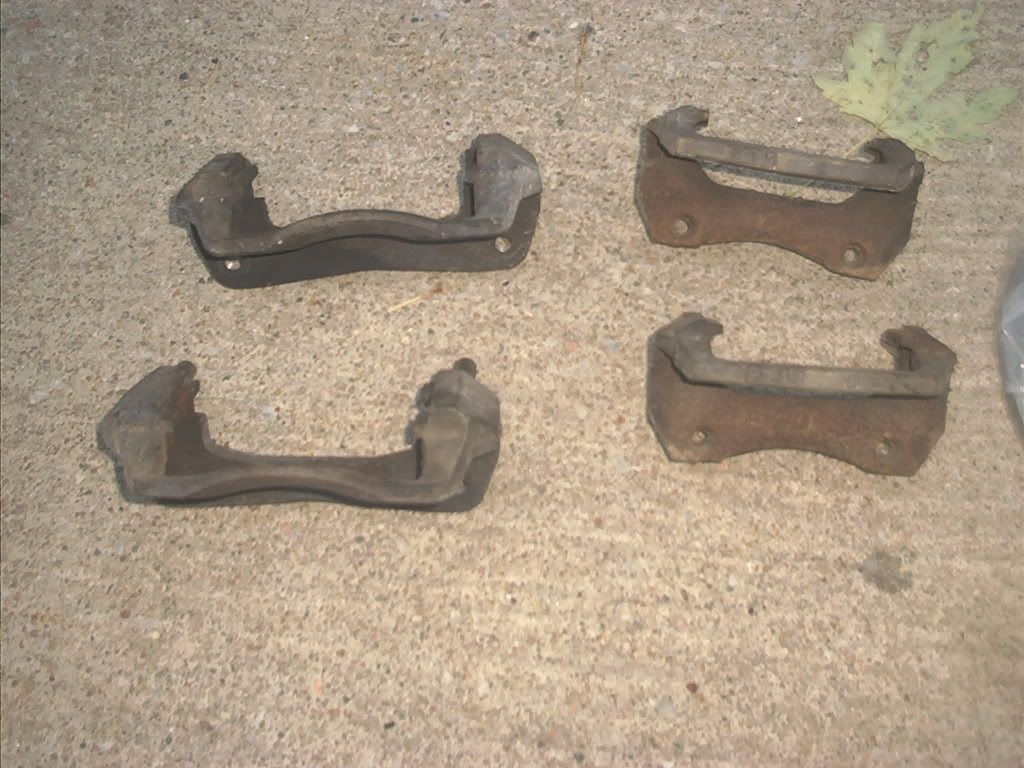 they relocate the calipers out enough to clear the larger rotors.
Our stock calipers will fit perfectly in these brackets.
New front's mounted.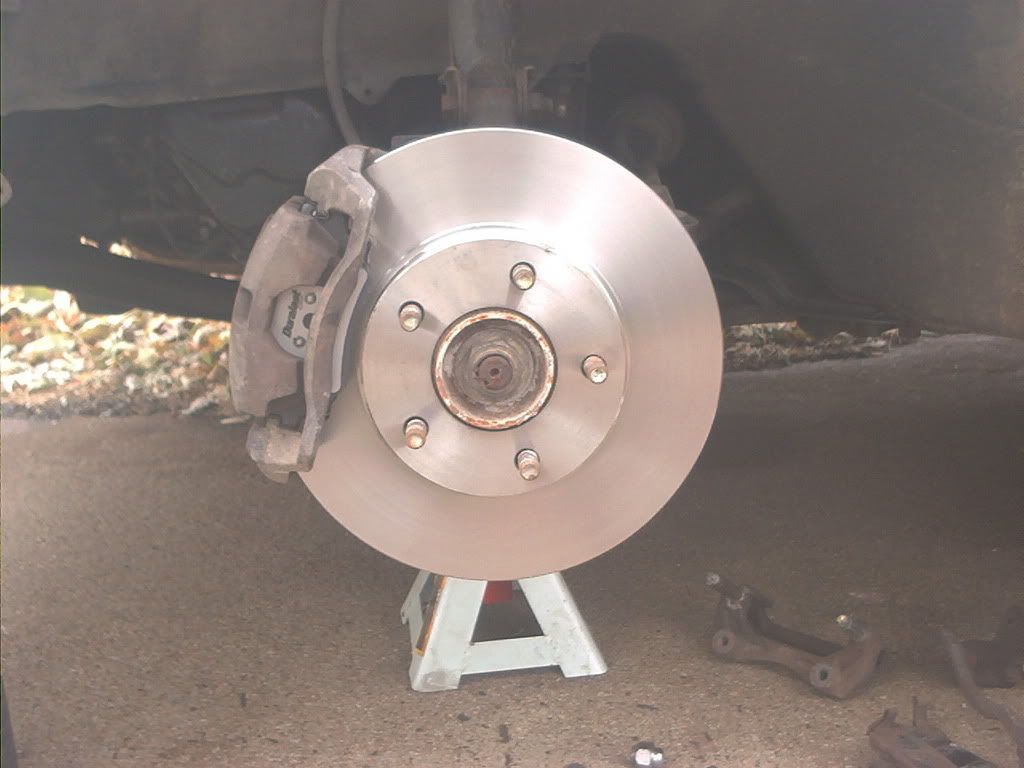 Rear.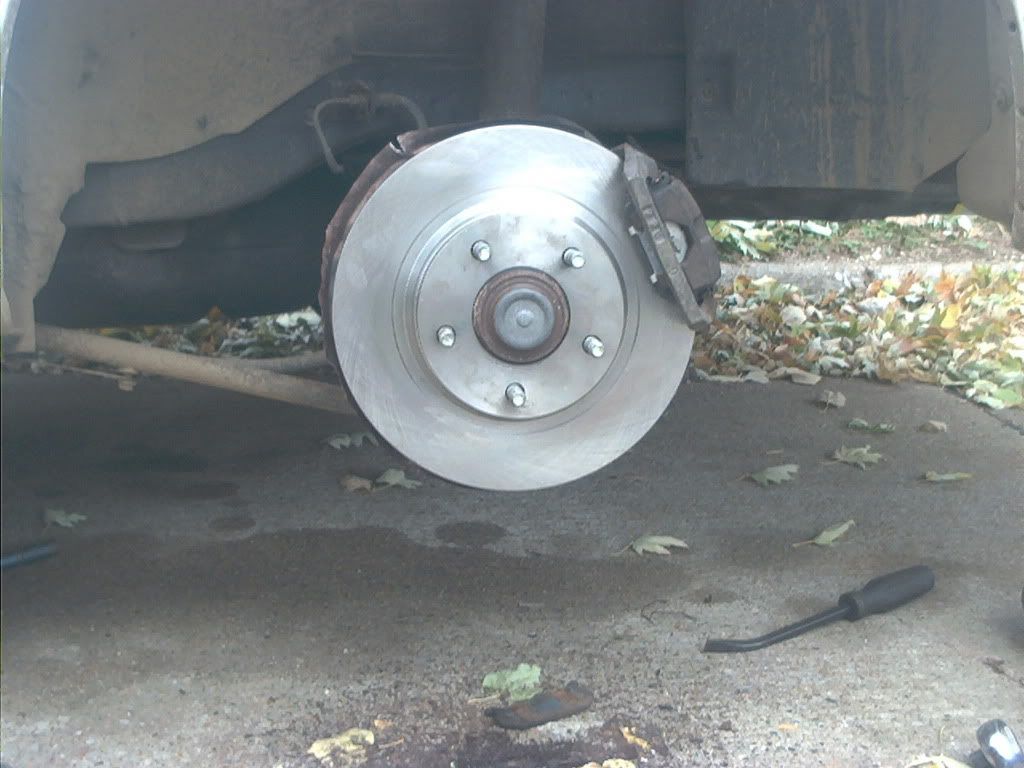 The fronts fit with no problem. The rears however will JUST fit inside the dust shield. After everything was mounted I went around the rotor with a screw driver and pryed the shield away till it no longer rubbed.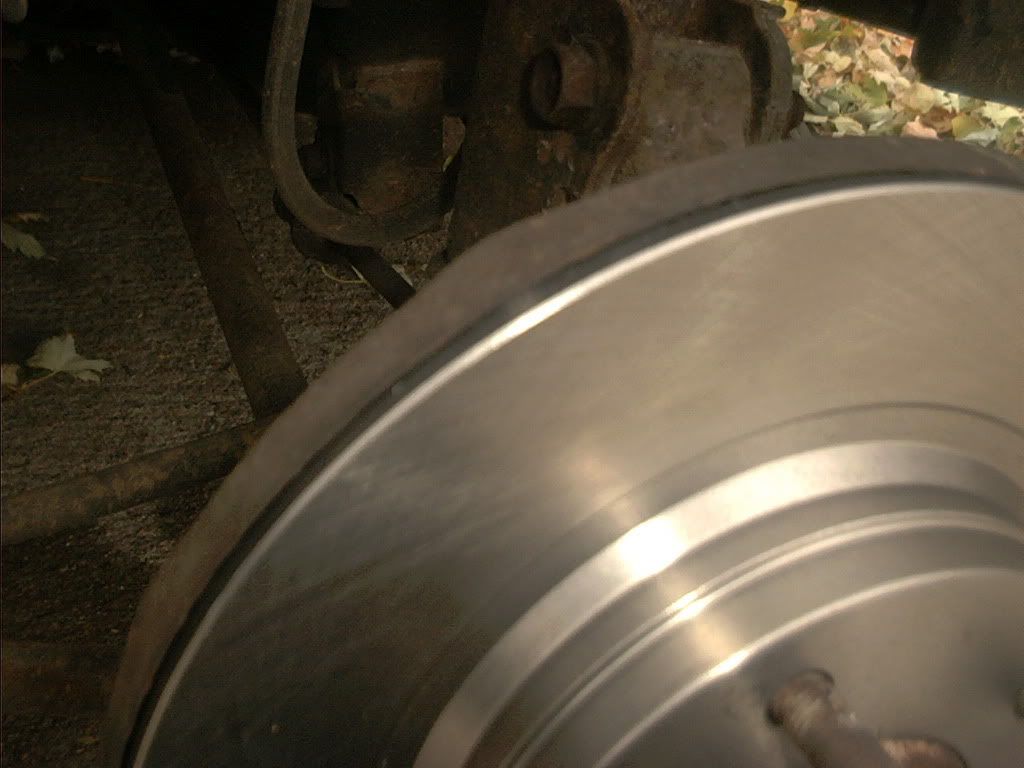 On a side note these are also used on the Mazdaspeed Protege. And proabably the mazda 6