Discussion Starter
·
#1
·
Ok, I decided to drive the better mazda for a few days while i change bumpers back to stock and do some bodywork, and wait for headlights...
Thus i was able to take the carolla projector apart to make a new sheild, and also to modify the lens holder.
Heres the pics of them taken apart.
Problem #1
Notice here on the top of the lens holder there are 2 metal flanges. I think that these are reflecting light towords the bottom of the lens where the should be no light, thus causing glare. I am going to try painting them black first, and if that doesnt help, i will cut themm off totally.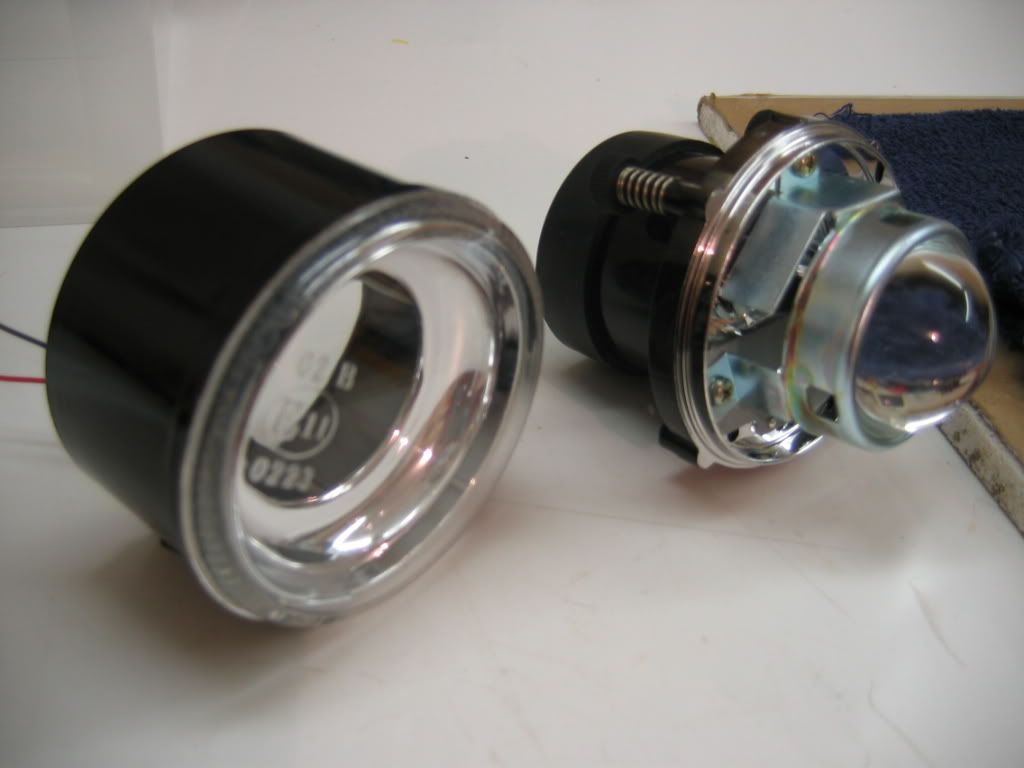 Problem #2
Notice that the sheild does not come up to the centerline of the bulb. This causes the cutoff to be eliptical insted of flat, and also allowing more light to pass through the bottom of the lens that should not be there. That can also cause to the glare.
I will be cutting new sheild from thinner sheetmetal, so the cutoff will be razor sharp, and also to move the sheild up a few mm's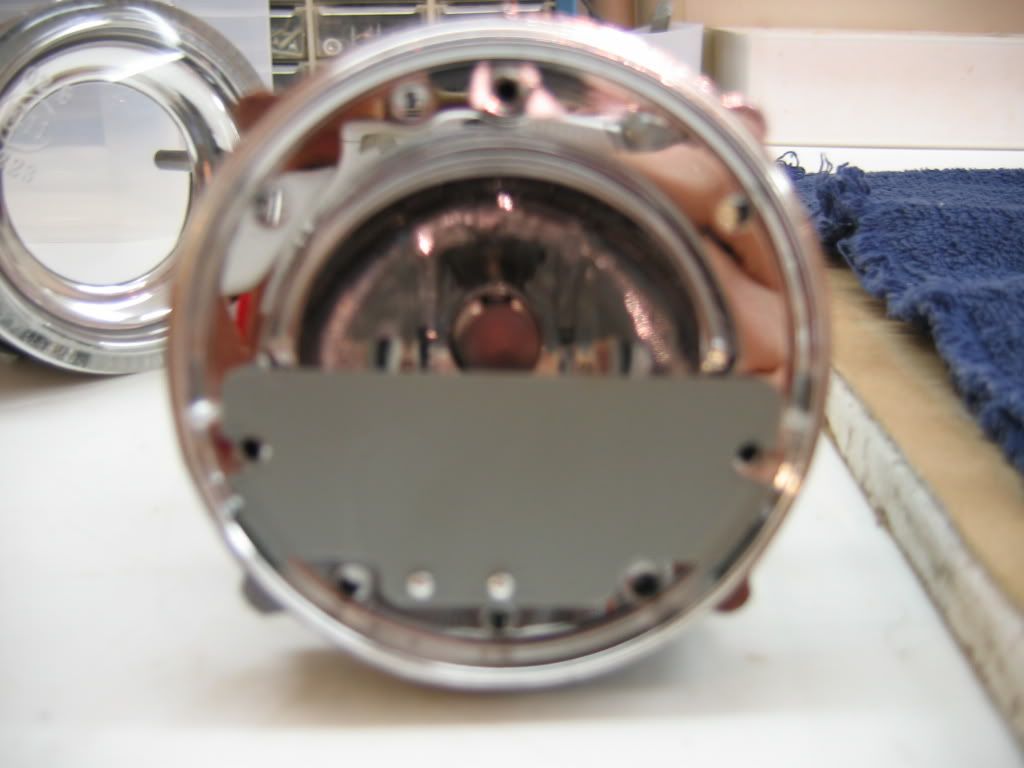 And lastly fully disassembled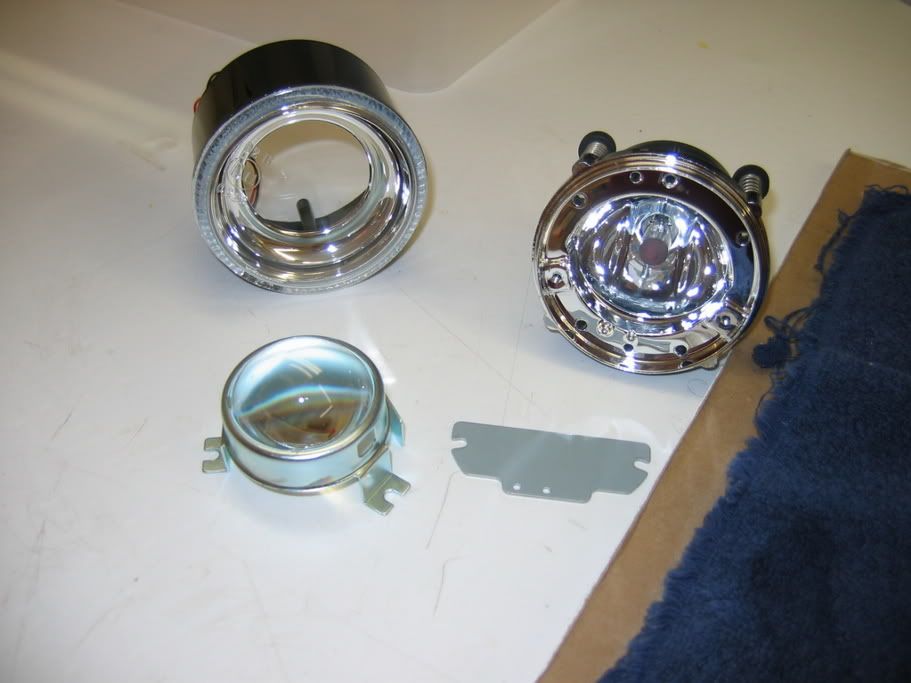 And now the good part, These pics are comparing the Carolla Halogen projectors to my TSX prjoectors in my jspecs.
Now you see why i love my tsx's
Yes, i know there is some glare on the TSX's but i cant help it, the projector sits so far back in the light and light reflects off the bezel even though it is painted black.
Also notice there is no cutoff whatsoever on the carollas...