painted and starting to go back together: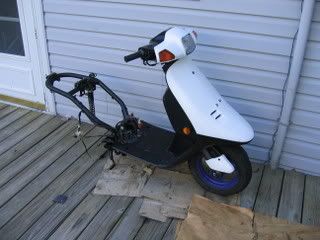 i liked the white and black, and i actually liked the purple wheels. they give it some style!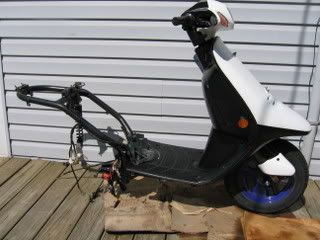 i first rebuilt it with the stock cylinder and head, just so i could actually get a feeling for every upgrade a did to it.
Stock, alot of people have troubles getting these to 35 mph. mine fired up, and i had it doing 38mph on the first run. no tuning at all.
then after about 15 minutes the stock exhaust cracked in half on a main street, so i said [fizzle] it and took off and never got it
put on the phongeer, and it did 45 on a stock 49cc motor! no tuning at all.
anywho, a week later i put on the 72cc big bore, and carb and everything else. OH, MY, GOD. wayyyyy more power
it is so fun to work on one of these, i basically put in a whole different motor and fuel system in like 3 hours haha (and had it running.. that says something to..)
anyways, finished product: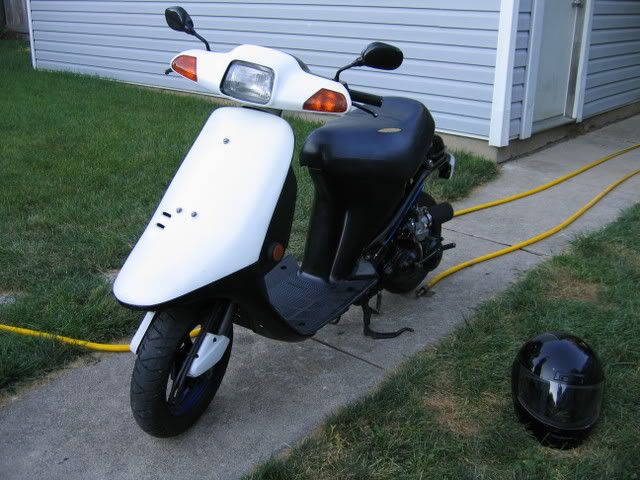 i mean really, how many people do you know with pirellis on a moped?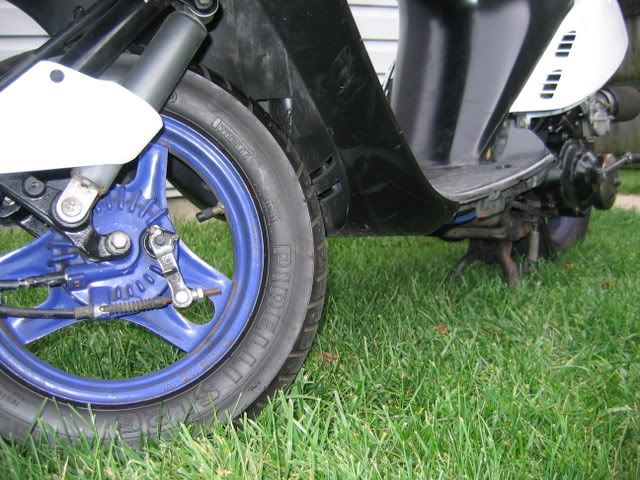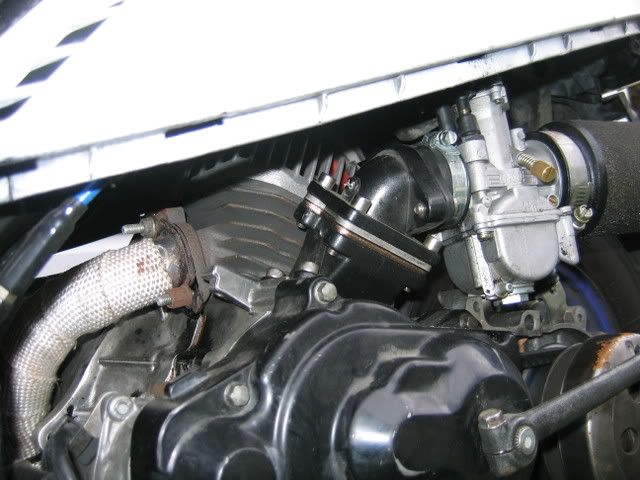 jspec tails biatchhh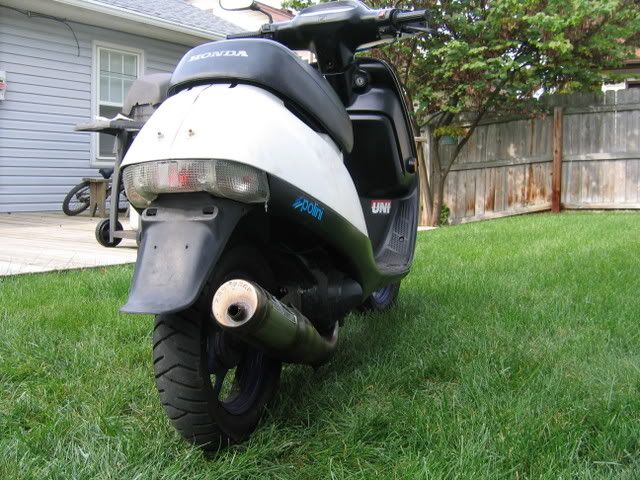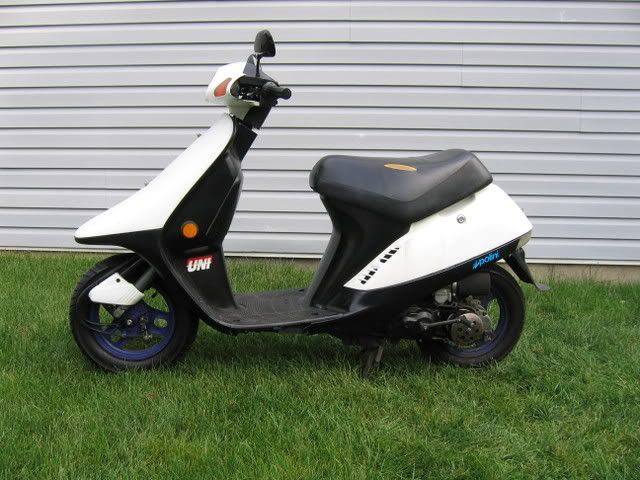 and the totals:
bike - 75
crank/spring/others- 150
rollers/bearing/misc from honda- 45
Polini corsa / pg long / 8.44:1 / speed variator- 585
pirellis- 100
coil- 40
Carb/cable/filter/intake- 200
mirrors- 20
jdm tails- 55
jet pack- 25
rollers/clutch springs- 40
total, $1335.
and those are just receipts.
i had 1400 in my head, and that is the first time i have every put it on paper and calculated it. im sure after all the random other [shizzle] and parts ive forgot ive got at least 1400.
the thing is CRAZY fast. everyone is like why the hell would you spend that much on a moped. your retarded. (i have many, many people say "you coulda had a new clutch and flywheel installed for that!". i say, whatever! this was way more fun.)
and every single person who has rode it said "yup, it was worth it!".
MPG: 50
top speed: 78 MPH
:angel: