Discussion Starter
•
#1
•
Alright, so I haven't really come across a good thread about installing the E-Spec Headlights. I'm hoping this can be that. If you happen to question anything, I'll try and get an answer for you, obviously.
Now, if you bought them, you may have realized they don't bolt right up, and there is some metal in the way. Convenient huh? You may have also got lucky and received a good amount of wiring and such already attached to your E-Spec Headlights, and thought '
Goodie, perhaps I won't have to wire them up!
'. Boy are you wrong. It's not much wiring, but it has to be done.
As a side note, the E-Spec foglights don't bolt right up either, but I'm waiting to buy an E-Spec front bumper before installing them. I believe they should be simple to install, however.
Now, onto the business!
:jump:
You may have gotten your old headlight off, wiggled it around a bit, trying your best to make it fit, but you didn't get anywhere I bet. Something like this, perhaps.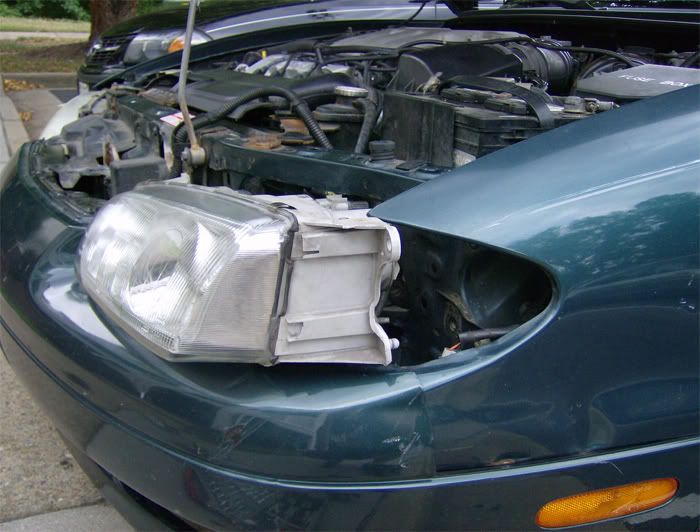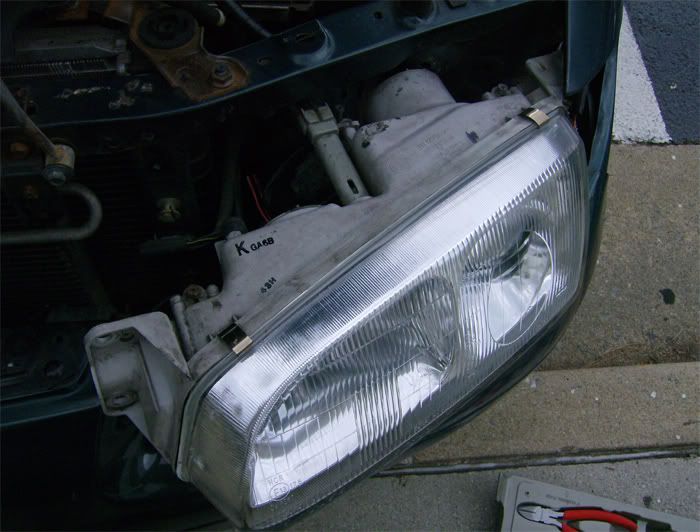 And then finally given in to this radiator support right here.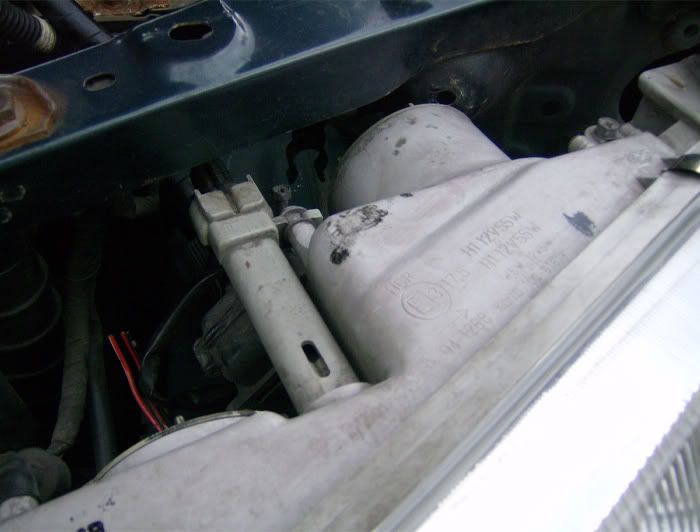 Good job, you may have already followed the first bit of this before even reading it! :tup:
Alright. Now there is where you have to cut away some of the radiator support. You may wish to find a way to reinforce it a bit, or something, or you can just cut some away and leave it at that. There's a chance of weakening the frame here, I haven't personally found any word on frames bending due to this, but there's always a chance,
this is a car after all
.
Okay! So I don't have any pics of it being cut away, but here's the finished product!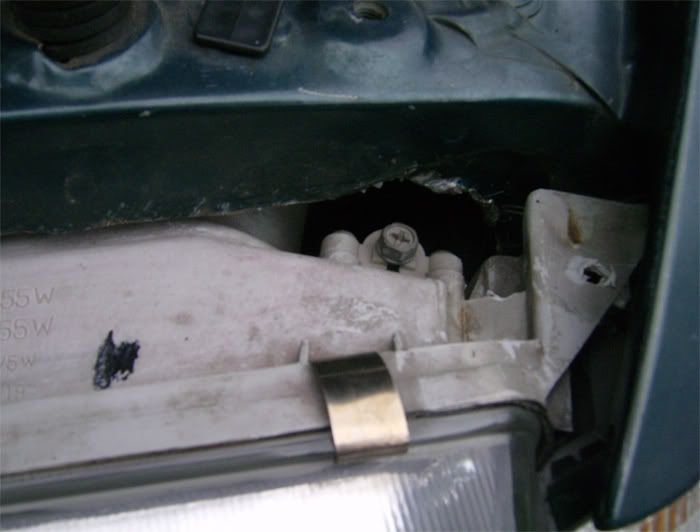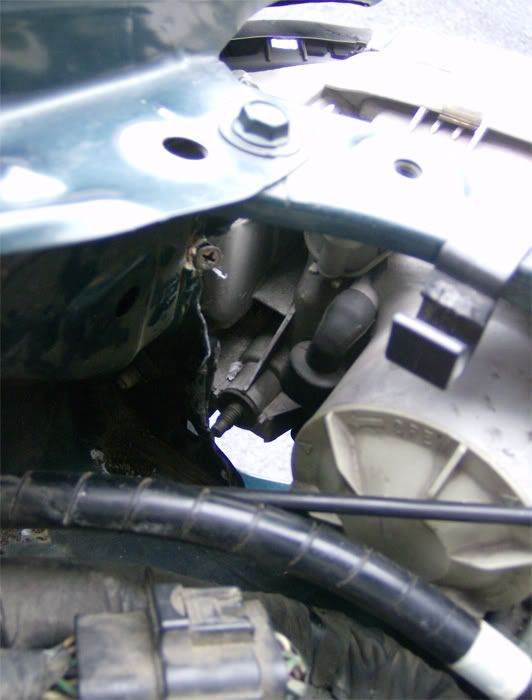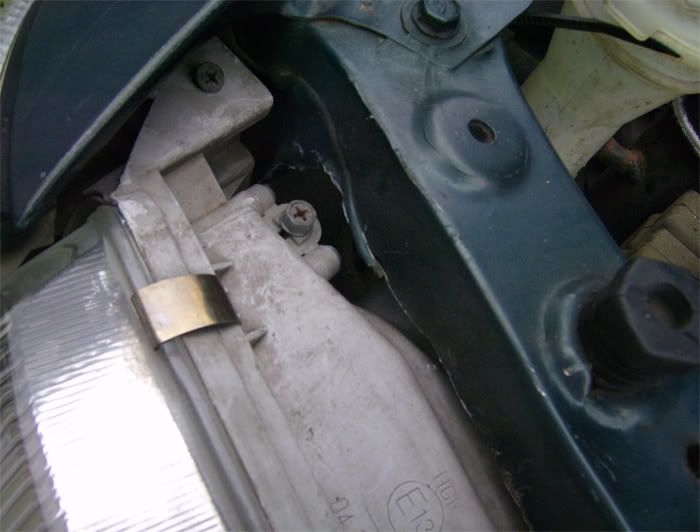 Alright! Now it fits! By holy drumsticks, it's in there!
Now it needs to get held in by something. You'll have to fabricate a mount now to hold it in. A simple mount will do, as it's only holding it in. You adjust the beams directly on the lights themselves, in case you were wondering about that.
And mounting time!
It can mount up in the side where the corners are pretty good.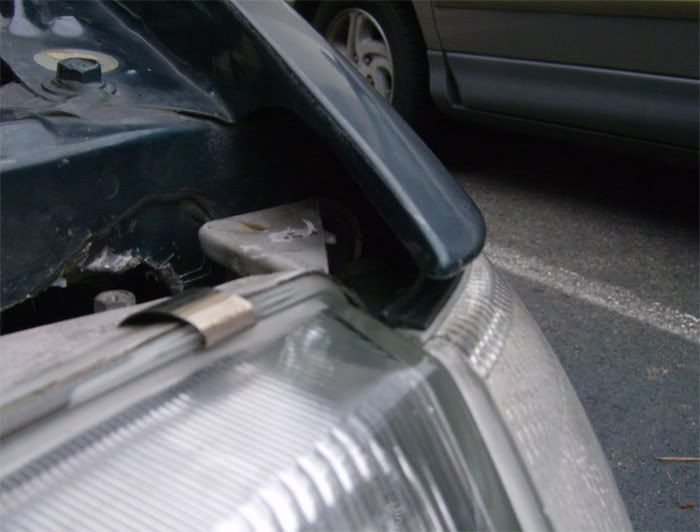 Here's for the inside sides of the lights though.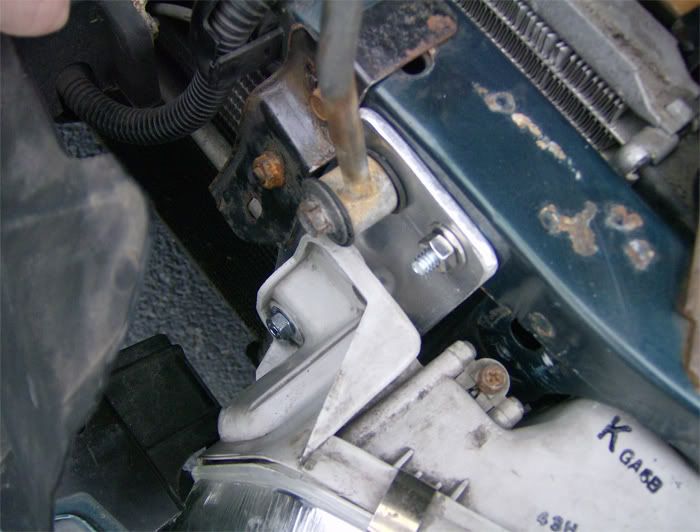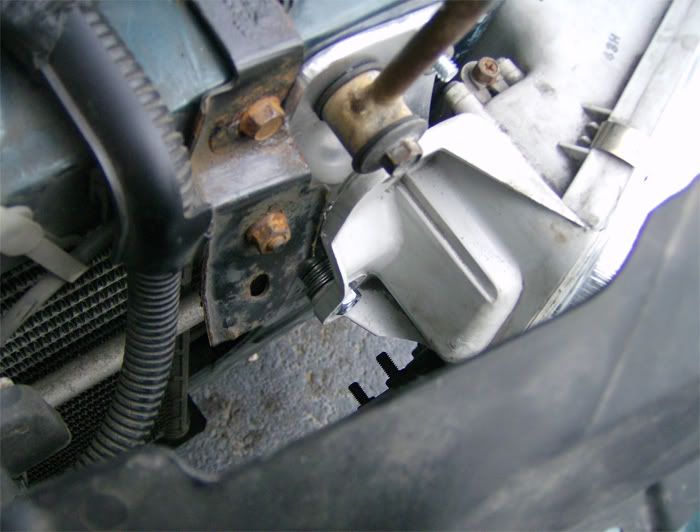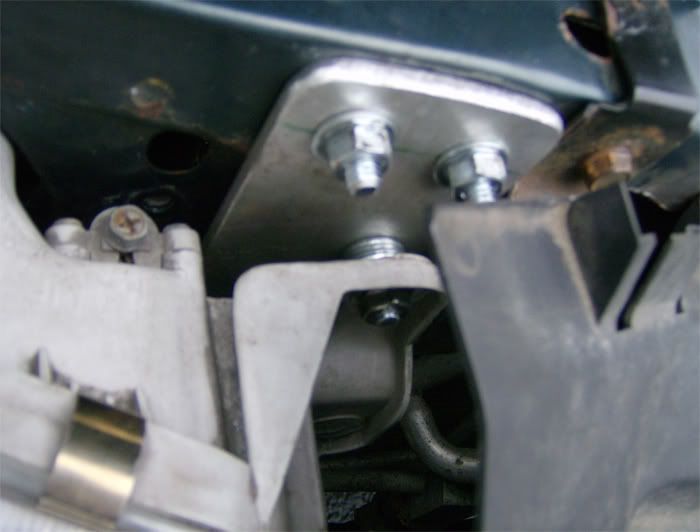 Mkay, now your lights are bolted up! I hope you don't need to do any night driving before you do the wiring however, cause you'll find that fun.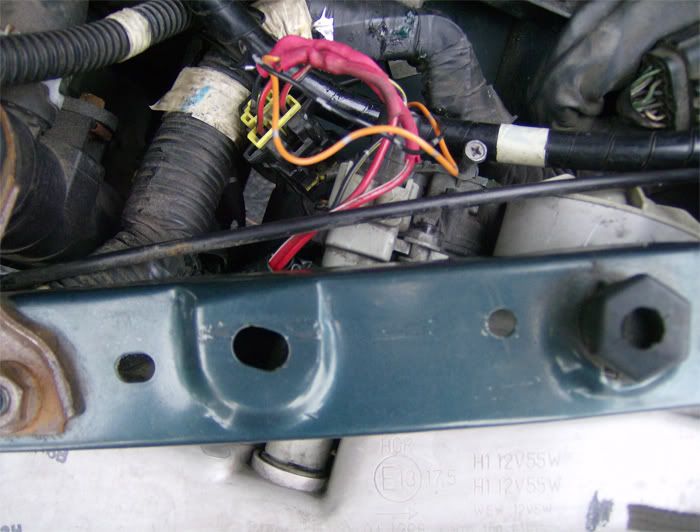 Wiring time. Now, I didn't do this myself, I've never done wiring or anything my entire life, believe it or not, so I didn't want to try it out the first time on these lights. These were soldered and heat shrinking wrapper was used around the wires for some protection, and yatta yatta, blah blah.
Now, this info is courtesy of a post I found from
Stealth
, so thank him for this little tidbit.
Stealth said:

as far as the wiring, you can probablly wire straight off the stock harness.

The red/black is low beam, black/yellow is ground and red/white is high beams.

So run a poitive wire from the stock wires to the bulbs and bring both grounds back the black/yellow
Alright. Now, in case you find yourself needing new bulbs for any reason...
Russellg said:

Espec H1 for main and high beam, 501 for the low beam.
Obviously, Russellg did that research. I was lucky to not need to replace any bulbs yet, and even then, he had already found this information, so again, thank him, not me.
Now, you may want your city light hooked up. I personally didn't bother, yet at least. I just wanted functioning E-Specs, perhaps I'll wire them up some day, but as of now, they aren't.
Stealth said:

The city light is just a 194. Simple power and ground. Id wire that up to a switch if you cant get the whole espec harness, ect.
Alright, now hopefully your E-Specs are installed and working! Perhaps, they look like this!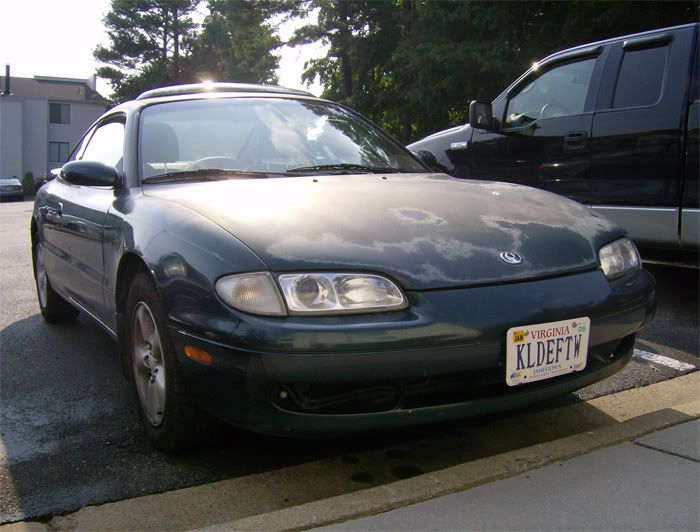 And, if you were wondering, here's the fitment on the E-Spec foglights on an A-Spec Bumper.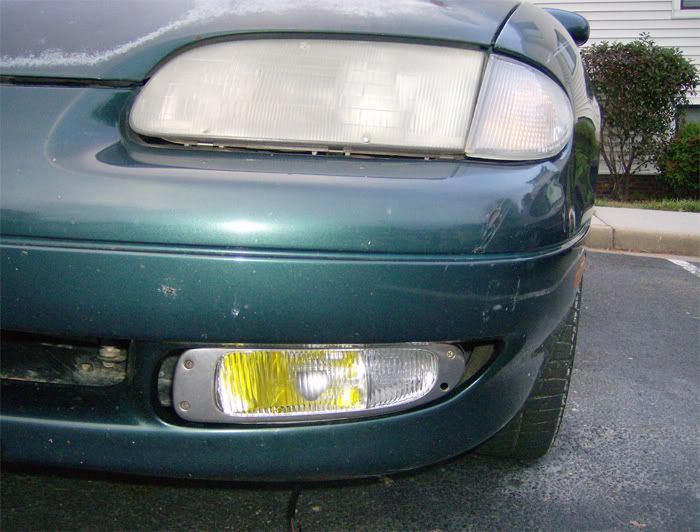 Excuse the dirty 6. I haven't washed it in a while with all the construction in town making it useless, and I haven't quite decided on which color to have it repainted. That's obviously beside the point.
If you have any questions, I will get back to you with the answer asap. This is my first write-up, so I hope it was helpful.
Thanx to windy_mx6 for the lights, as well as Stealth and Russellg for the wiring help. The fabrication is pretty much just basic fabrication, as you can see.