EDIT: Title should read " Finally an APPEARANCE update to my 6"....what an idiot lol
Well I bought my 6 about 2 years ago. It wasnt pretty when I bought it, severely oxidized and the interior is cracked and dry beyond belief. Hell the car wasnt even running. The whole time I had it I told myself I would paint it as soon as it was running "right". Well, first it had electrical problems. Kept frying alternators and batteries. I swear the cv boots had powder in both of them instead of grease. Replaced them both. Unfortunately I had one axle snap before I could replace it which sent me to the curb at 25+ cracking my rim, ripping the control arm bolt from its bracket, ripped the strut from its mount and some body damage to the fender and door. I recently had a transmission replaced yadda yadda. You get the point. Ive put alot of work into this car but no fun stuff! Just stuff it needs to run. NOW! With that being said, im happy to say (aside from bad tie rods which are being replaced tomorrow) my car is running beautifully now! So I finally ended up getting a paint job! No more wd-40 to make my hood look decent. Tell me what you think.
Plans for the VERY near future:
- Custom tinted tails
- Powder coat wheels to match car
- 15mm spacers
- Lower it :tup:
- I have a spare spoilerless trunk which was painted black also because I couldnt decide on spoiler or not
Pics of when I first got her! (Not in color cuz I was embarrassed of the paint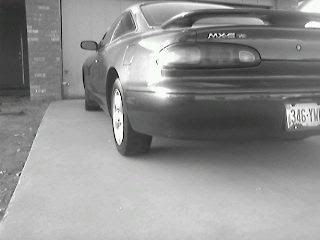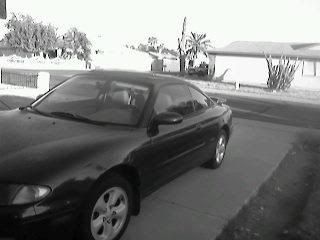 After I got my M6 wheels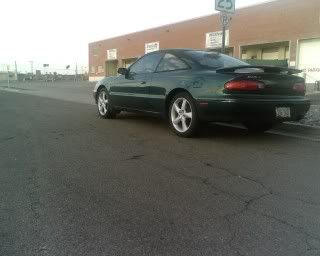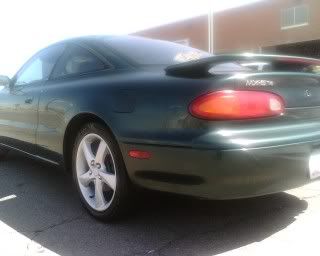 Yeah now you can see why I was embarrassed...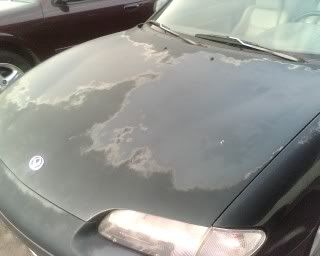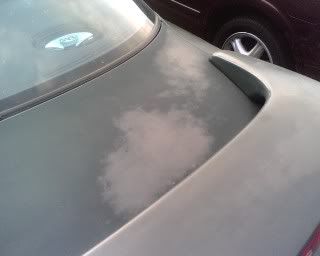 Same parts of car this time coated in wd-40. (only thing I could find to make my terrible paint look ok)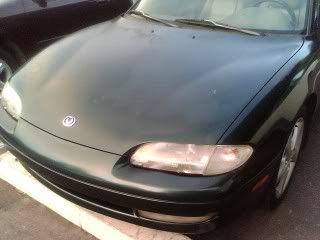 After a wash and wd-40 application lol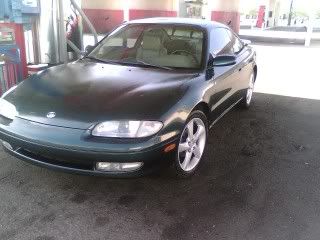 Pics of my car at the body shop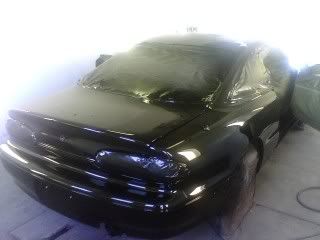 And now finally, pics of my car taken a few minutes ago on my Sidekick. (Forgive me if theyre blurry, ill have a photo shoot soon
)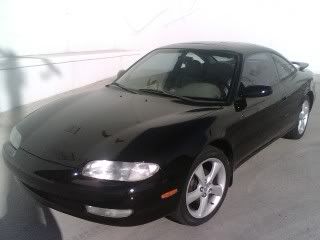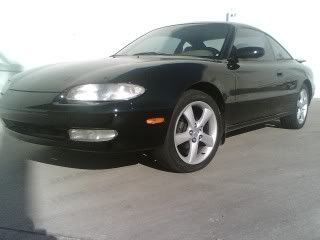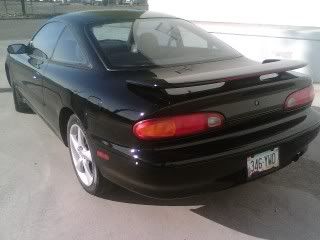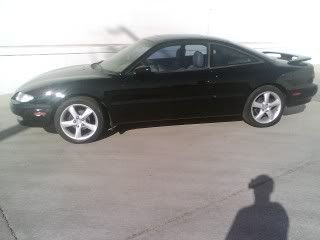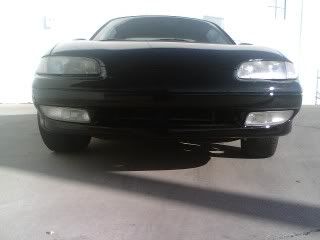 Ill be cleaning up the hood cowl and window trims probably this weekend too. So she'll be super pretty. =)
Hope you like. And if not. Oh well. Cheers.