Discussion Starter
·
#1
·
For sale: 1st Generation, 1990 MX-6 GT, (project or parts car)
Sadly, after 3 years of trying to get my 1990 MX-6 GT restored I've run out of time and my landlord wants it gone  so it looks like its going to wind up at the crushers soon unless someone wants to buy it. The price is $300.00 firm. I'm losing a ton of money on this deal but I'd rather see someone else get the car then see it get crushed for scrap.
The front wheel bearings are brand new and have never been driven on yet, the 5-speed manual transmission has been rebuilt and never driven on yet, The 2.2L turbocharged engine runs fine and has been rebuilt in the past, the axles are quite new and driven on very little, brand new tie-rod ends. Basically it came down to just body work, it needs a new front floor pan and the sub frame is rusted badly, it may be repairable but I'm not too sure. It also need a gas tank patch job or new tank installed to hear engine run. To make sure it starts I suppose all one would have to do is dump some gas into the intake put the boot back on and crank her over, it should start that way for a second or two. The interior is so-so, the seats and carpet have no rips or holes, but will need to be steamed/chemical cleaned to look good again.
What more can I say, It a 1st generation MX-6 GT with a good engine, ECU and transmission.
Being sold separately (all stuff is in great condition):
Autometer® boost/vacuum and A/F gauges- $60
Adam Turbo ECU Chip- $30
Bolt-on 2.5" side-exit, cat-back exhaust- $80
Here are some pictures of the car….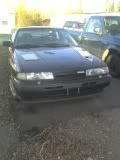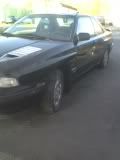 Here's a picture of the bad floor.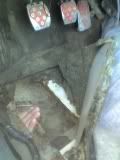 I'll get more up if I get time to
Contact me by E-mail:
[email protected]
Phone: 506-454-9979
Or PM me
Thank you
Nathan West
PS: Serious inquires only please. Also, you may have to act fast as I don't have much more time before my landlord has it towed on me and I get nothing for the car. If you're wondering I'm in Fredericton, New Brunswick, Canada