Who:
Greg Parker
Why am I selling these items?
I purchased a new toy in the spring, a 350Z so the MX6 has been demoted to a winter beater. I have some extra parts kicking around.
Contact:
[email protected]
or PM here.
Payment
Cash
EMT (Email money transfer, same as above address)
Paypal (same as email address provided above)
Item #1
APR carbon fiber front splitter
Item Location:
Owen Sound, ON (parent's house)
Price:
$150
Description:
An APR splitter custom trimmed/drilled to fit an MX6. Purchased from Msequence a couple years back. Overall the splitter is physically in good shape, no cracks or anything. Cosmetically the clear coat has lots of light scratches but from eye level you can't notice it. The splitter has to sets of holes drilled, MSequence had holes dripped to mount it to his aftermarket lip. I drilled a new set of holes to mount to the OEM front bumper and coverered the other holes with small round carbon fiber sticker which blend in really well.
Pic:
The splitter is originally off this car, this is what he had done with a front lip which looks great also: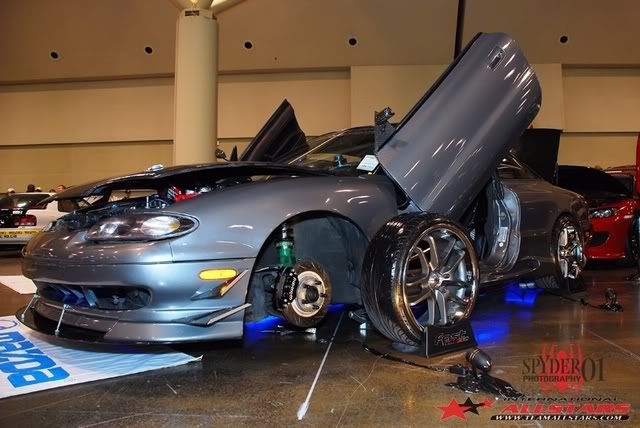 Item #2
DIY oil catch can
Item Location:
Barrie, ON
Price:
$40
Description:
Your typical home made oil catch can made with parts from HomeDepot, additionally I have added a quick release dump valve on the bottom of the resevoir so you can easily pour the old oil into a left-over oil jug with no funnel or mess. The only thing I suggest is that you remove the fuel hose that the do-it-yourselfer suggested and find something with some structure as the fuel hose isn't meant to contain negative pressure so it collapses under vacuum.
Pic: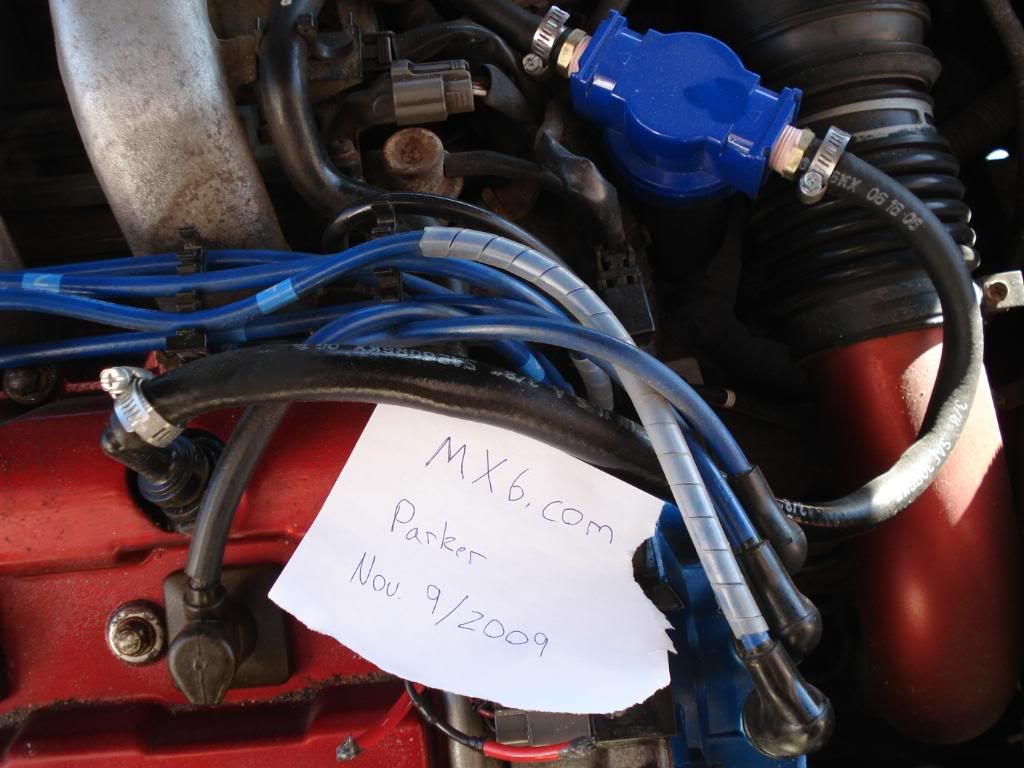 Item #3
OEM sunflowers with tires
Item Location:
Owen Sound, ON (parent's garage)
Price:
$150
Description:
Fronts - Hercules something = less than 5000km of use, great performing tire.
Rears - Yokohama Avid V4's = unkown km, worn but still fully functional as a summer tire.
Pic:
Will try to get the 'rents to take pics, or I will on my next visit home.