So i was doing the clutch, and while i was under there i figured ide try to solve all my shifter slop.
We all know the rr racing 'stabilzer bushings' dont do much at all.
probly cause thats not where the slop is at!
All of my play came from these bushings. When it came apart, There was only one bushing in mine and it was severely worn.
We made these, they fit PERFECT. Just press them into your shifter part on the trans, line the shifter link up over it, and press the bolt thru.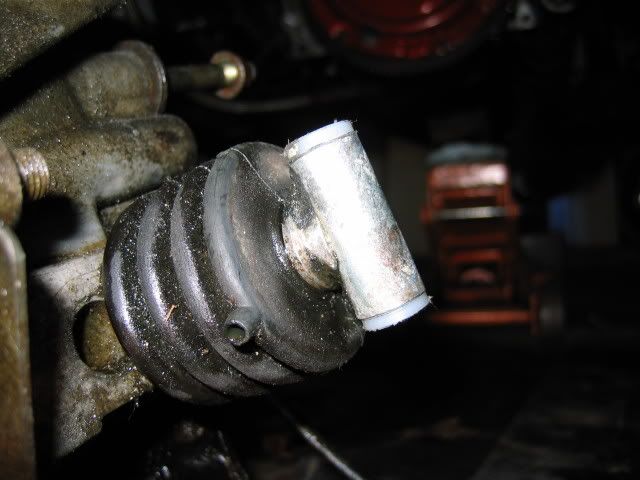 in this picture you can see the bushings in the transmission, you can also see the bolt and old bushing that came out on the floor.
Before i had these i had about 2 inches of play even when in gear.
These bushings took away about 90% of that slop. It feels like a totally different car.
so im really trying to get to..
Would anyone be interested in buying these if i were to make more sets?
I am GUESSING they will be $25-30 Shipped.