Discussion Starter
·
#1
·
Hey, so I picked up a floor mat from the junkyard the other day. Needless to say it was filthy! Coffee stains and everything. It was gross. Sorry I don't have any before pictures. Seeing as I only paid a buck forty nine for the mat, I say hey [fizzle] it, I'm gonna pressure wash this baby!
I started by soaking it in carpet stain remover, and then I let it sit for 15-30 minutes, I don't remember. I then took a honda gas powered pressure washer, and blasted the [shizzle] out of the mat. Once I was sure that the water coming off of it was clear, I stopped. I then took a 2 foot piece of a 2x4 and pushed the edge along the mat, pressing out the water. It was then damp, and I let it dry in the garage for a couple days.
Anyways this is how clean it ended up!!!!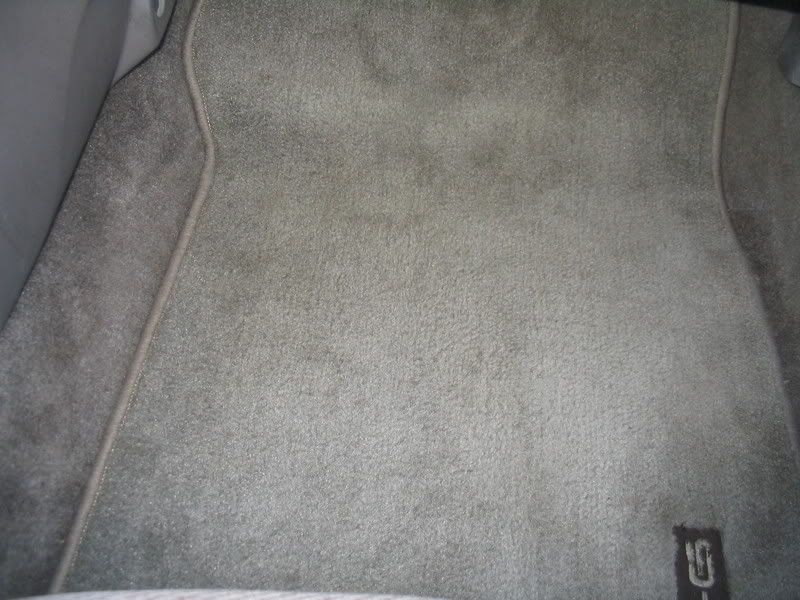 Now THAT is money in the bank. :tup: