Discussion Starter
•
#1
•
How to: Paint Cowl
This is something thats very easy to do but I figured I'd take pictures and make a small write up for some of the newbs that haven't ever painted anything before. It's also good to show the dramatic difference it made in the looks department.
I'll start with a picture of what it looked like before paint.
These are the supplies I used:
I used the black paint on the windshield wiper arms while I was there. The bumper coating is what I used on the actual cowl. It's made specifically for plastics such as the cowl. That's a custom nut/screw holder or a frisbee all chewed up by my dog if ya want to get technical.
Step 1. Take off the 5 small tabs and 2 large tabs on the ends of the cowl. I used a razor blade to pop them out. Be very careful as the cowl scratches and gets dug very easily.
Step 2. Unscrew all the screws that are now showing.
Step 3. Before you can remove the cowl you have to take off at least the passenger side windshield wiper arm. To do this pop off the plastic cover and a 13 mm nut. It's a good idea to let some PB Blaster soak in there and then tap the nut with a hammer to help loosen the arm free. It's best to pull the arm upwards.
Step 4. Remove cowl and prep for paint. Clean it well and let it dry.
Step 5. I used an adhesion promoter that I had laying around. It's not absolutely necessary but it's cheap and will help the coating stick as recommend on the can. I used 3 coats.
Step 6. The bumper coating. It looks and goes on just like any other spray paint. I used about 5 coats. I got a little happy with it. Here's what it looks like after all those coats:
As you can see in that picture I also included all the plastic tabs. The larger ones I stuck into the cardboard. The smaller ones I stuck onto eletrical tape then stuck that onto the box so they wouldn't fly all over while spraying.
Last but not least the final product. For <$10 worth of supplies it looks way better. Pay no attention to the dirty car. It's been raining here for like a week straight. The wiper arms all painted and no longer rusty look alot better as well.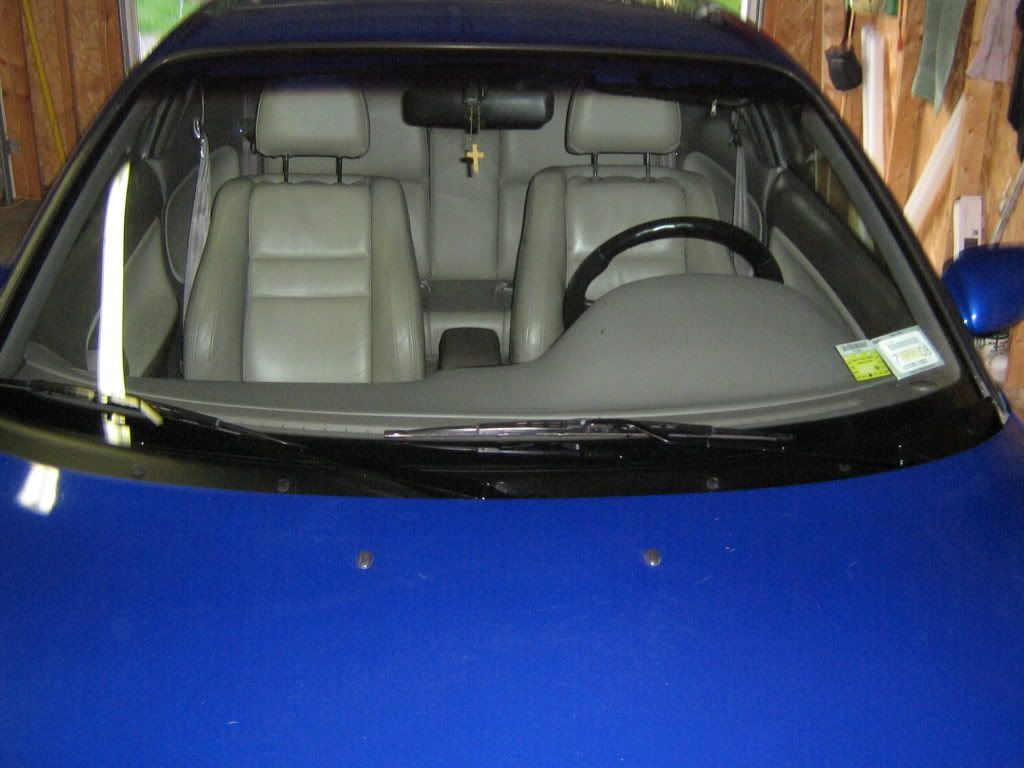 Thats all. Mods if you feel this is worthy then feel free to move it on over to the projects section. Otherwise it'll be here for people searching.