in this picture, can you tell me which 2 are the intake cams? Is this photo in the correct order of the cams or not?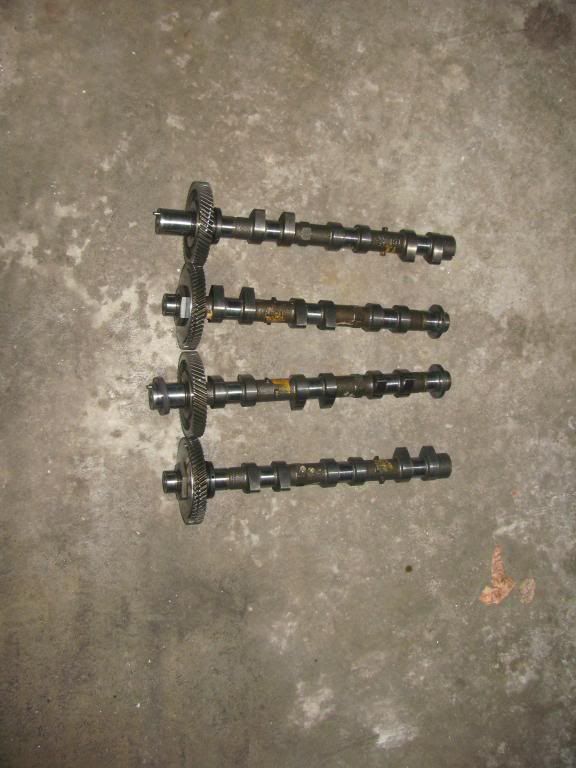 If anyone happens to know the codes for each cam/where it goes that would be even sweeter.
thanks, i'll karma yo ass if you give me a good answer
edit: Also, on the two cams with the two piece gear, is it normal for the outside (smaller) gear's teeth not to line up with the bigger cog's teeth?