Discussion Starter
·
#1
·
I wanted to upgrade my intercooler to a real front mount. I just installed a tbird and wanted something bigger than stock as far as intercooler goes. I know the stock one is efficient enough though. I have had this intercooler sitting around for close to a year now so i figure i would put it to good use.
Here is what im planning. 2 " hardpipes to this intercooler: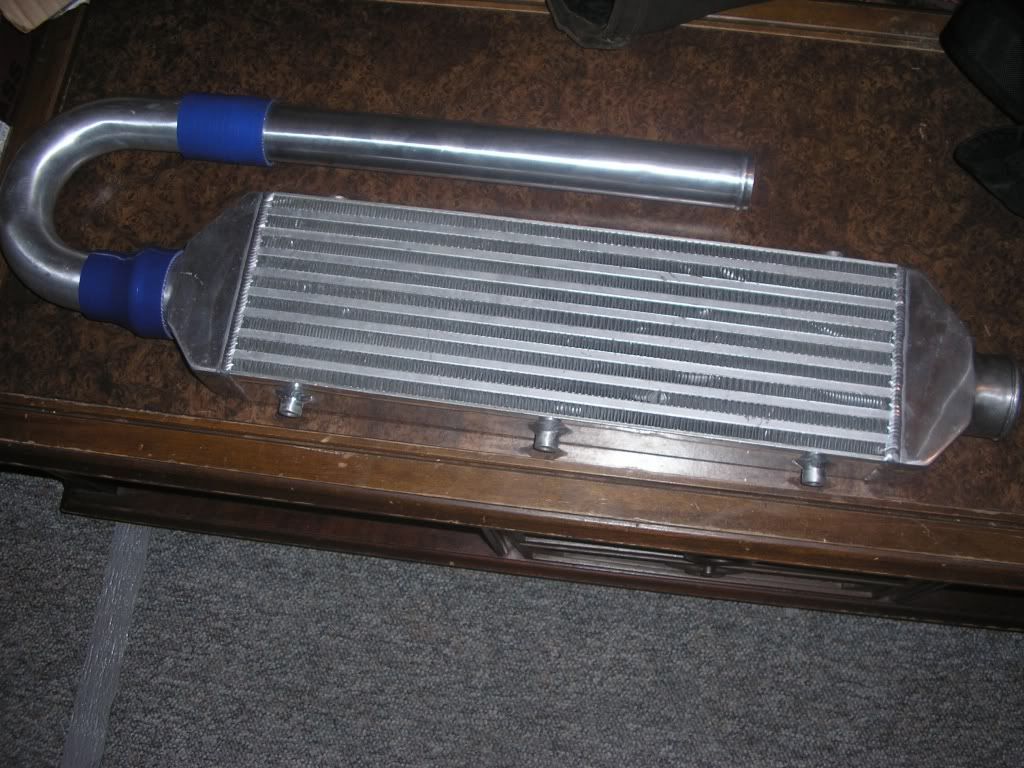 My real question is will there be any real noticeable difference in lag running the piping this way? I have seen a few members on here do it this way but it would be alot easier to keep the piping the way i have it now instead of re-doing it all. Just looking for some opinions/experiences
Im liking this tbird so far too. I did a 30 roll with a honda S2000 (intake and headers) and i beat him with my slipping clutch in 3rd and 4th gear. I was pretty impressed on how quick they are though. I looked up specs when i got home and they have a 0-60 in 5.8 sec and a 14.1 1/4 bone stock. I was running 12-13ish psi on the tbird. I have a stage 1 southbend on the way also:jump:.