Well here she is.
1996 P Reg, noble green with a whopping 165,000 on the clock but shows little signs of it. FSH, Mot til August and tax til May. No wear on drivers seat and theres still a grain on the steering wheel + shift knob. Mx6 mats, recent air-con rad and re-gas, new de-cat + induction already fitted, Remote central locking alarm + immobiliser. £440 ($650), a bargain.
Here are the pics I took when I got it, pre-valet and I will be cleaning every inch of it over the next few days. Alloys, number plate and laguna splitter will be next externally + addressing bodywork and internally I have to sort the stereo wiring, replace the heater controller and dash surround, fit new guages and dash bulbs then any other niggles. The rude box exhaust is coming off tomorrow and a brand new back box is going on.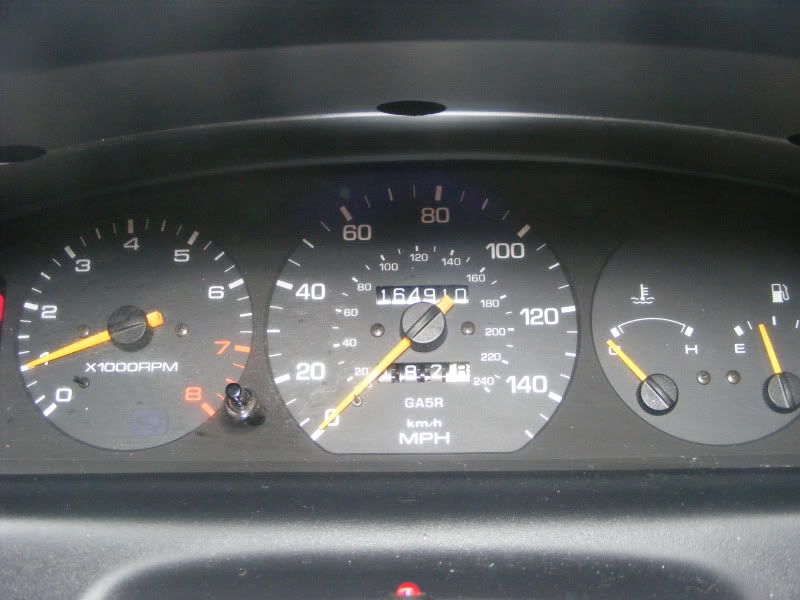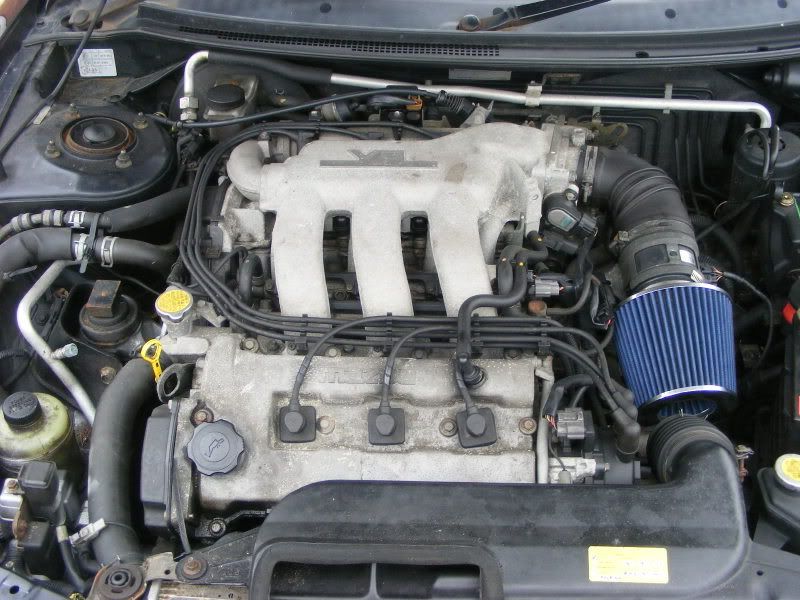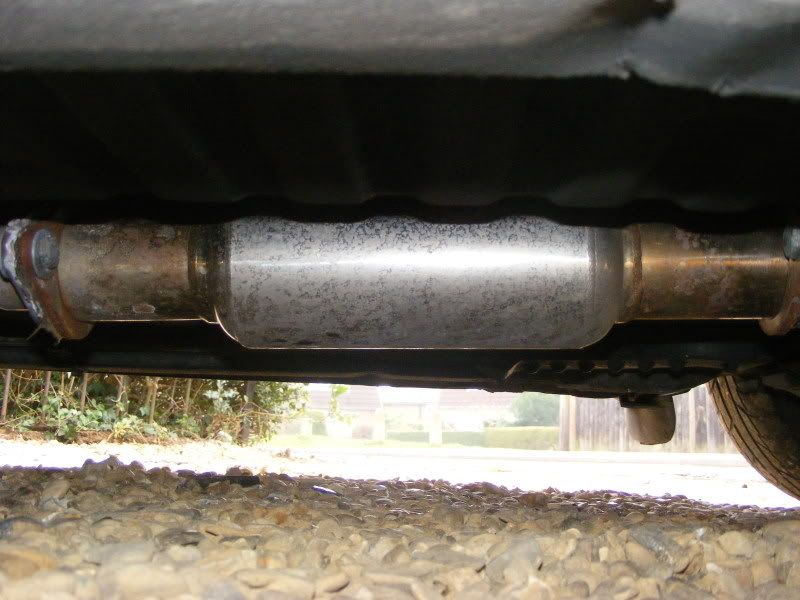 There are stone chips and scuffs around the car + a small bit of laquer peeling. The sunroof has blisters and the front corner of the bumper has had a know which has pushed the wing/indicator a little.
Took it for a spank up the road before replacing the exhaust. TURN IT UP! :tup:
Started work on the car, 1st thing was to change the license plate
Fitted some 17's that I swapped for stock wheels
Then I fitted the smoked side repeaters
and the new back box to replace the bodge up on there.
Found some SS sills at the local breakers
Fitted a j-spec dash surround with coin tray and replaced the clock for some gauges + put in the LED lights in the dash and door cards
Gave it a quick clean while the sun was out, still havent seen the car looking "green" yet, it flips between blue and black with an occasional flash of green.
Still got loads to do but my bank account is aching at the moment so the car will have to wait a bit.
What you think??