Discussion Starter
·
#1
·
Some of you know what my car looked like before I'm sure...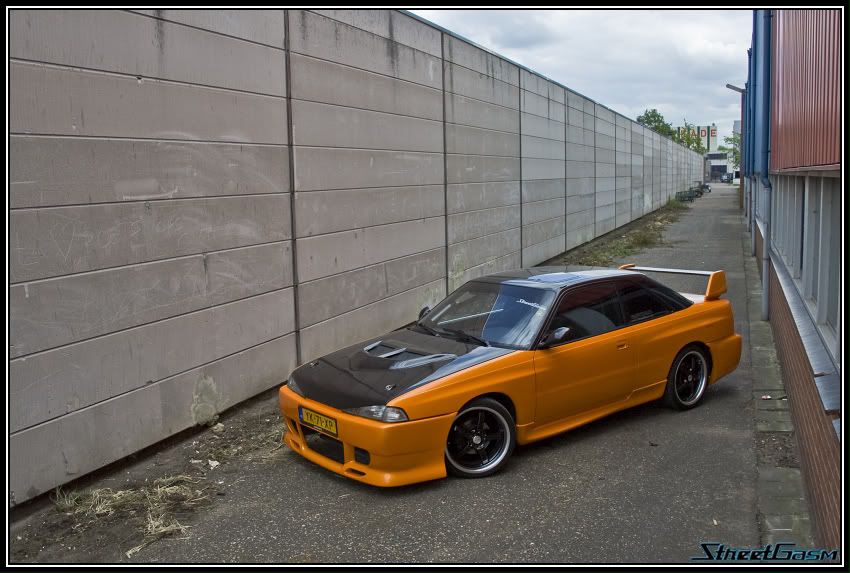 Well the last 7 months the car has been at the bodyshop where it was given a full exterior makeover again. I wanted to go for somewhat of a 'clean driftlook' and I'm incredibly happy with the way it turned out. Last weekend the car was revealed at the Racing Expo in The Netherlands.
Especially the fit and finish are way better than before and definitely worthy of a top show car now imo. For the colors I've decided to still go with orange and black, since for me it is still THE combo for this car. The orange is a bit different though, as the base is a lighter orange and on top of that are 3 coats of gold and green pearl (in the sun you see green or gold sparkles everywhere, depending on the angle you're looking at it), and on top of that 6 coats of clear for a deep shine.
Besides the color scheme almost everything changed... here's a list what was done to it:
- New custom hood with badlook and tri-slots
- Pakfeifer front bumper was cleaned (bottom holes and license plate room gone)
- Custom sideskirts (fitted seemless m-sports skyline r33 skirts)
- New custom rear bumper (fitted & cleaned honda accord 90-93 bumper)
- Removed the rear spoiler
- Shaved rear trunk again
- Cleaned the lines in the sides above where the mouldings where
- Seemless taillights
- New single exhaust
- New side mirrors
- Shaved antenna
- Ghosted Pivari-logo's at the bottom of the c-pillar
- Engine bay in color
- Some engine parts in color
- And a whole bunch more details...
Anyway... the pics: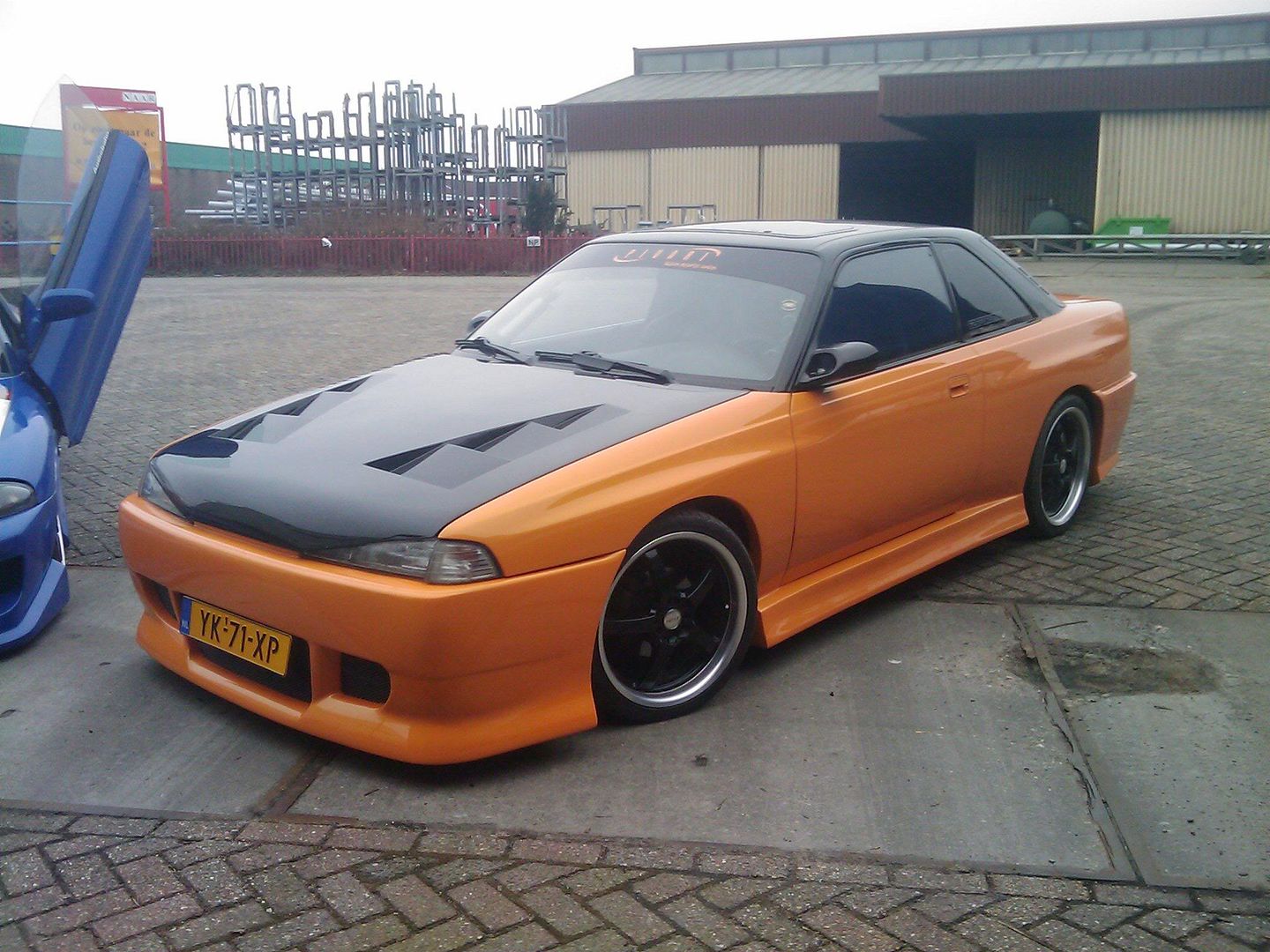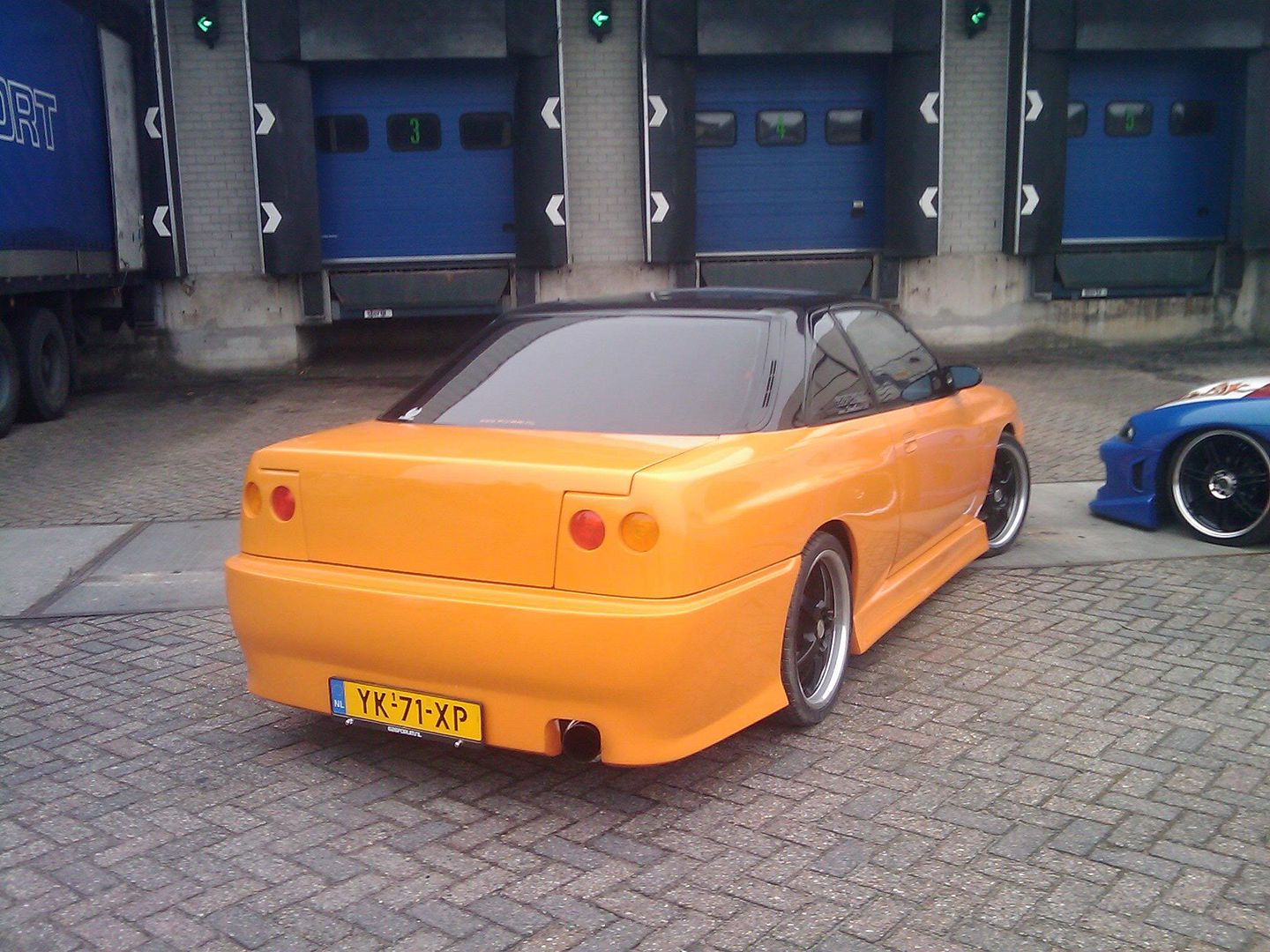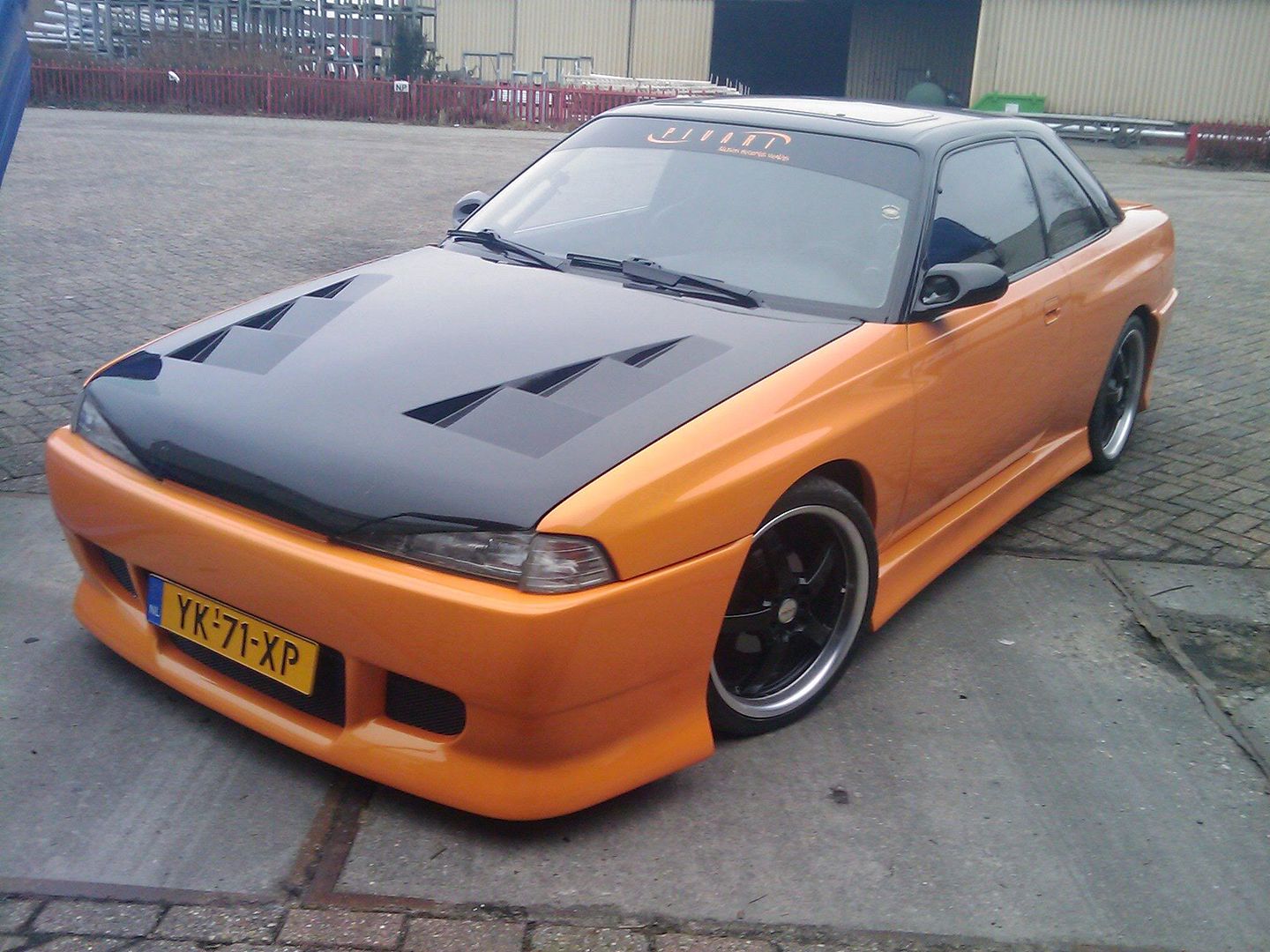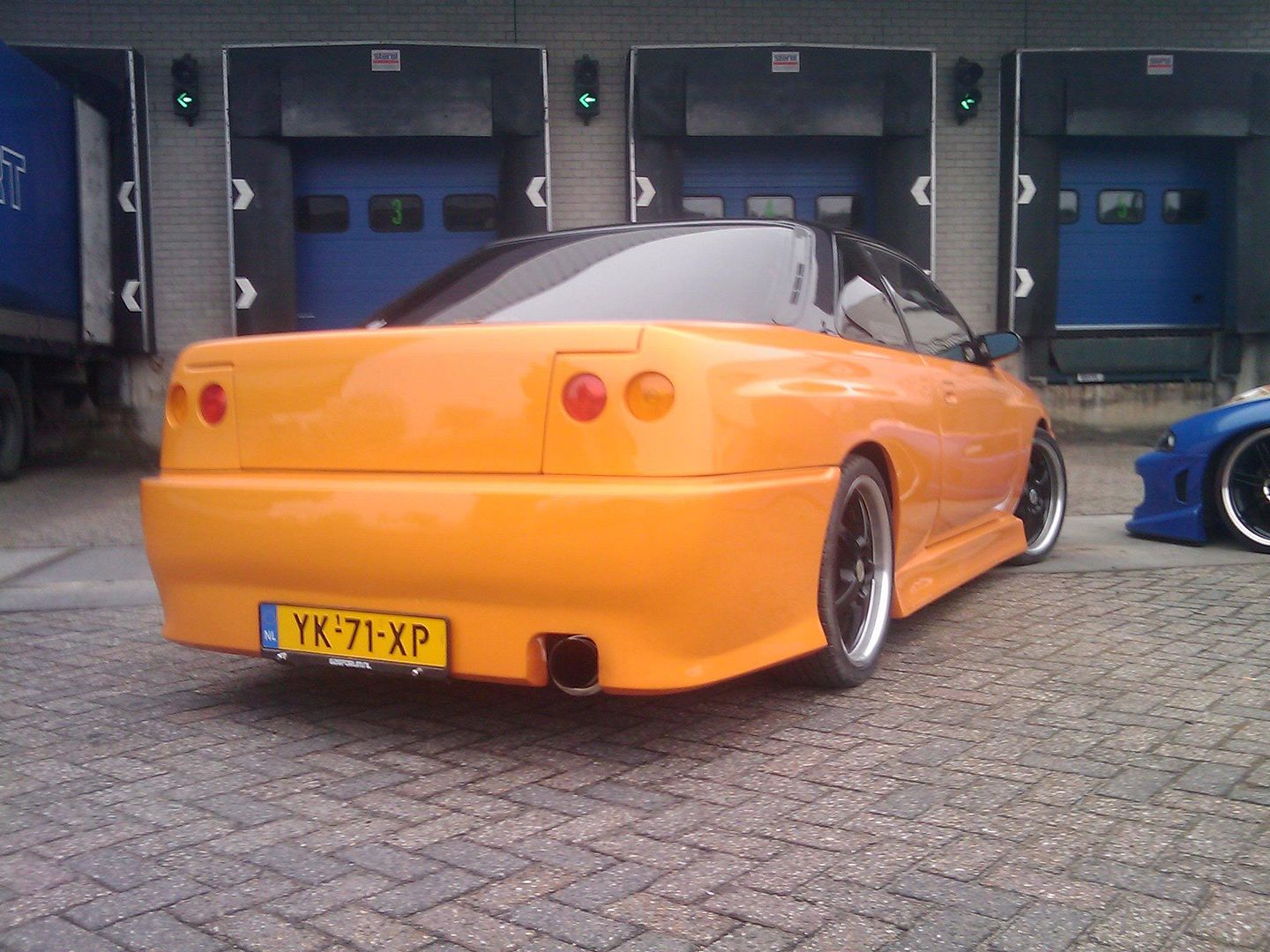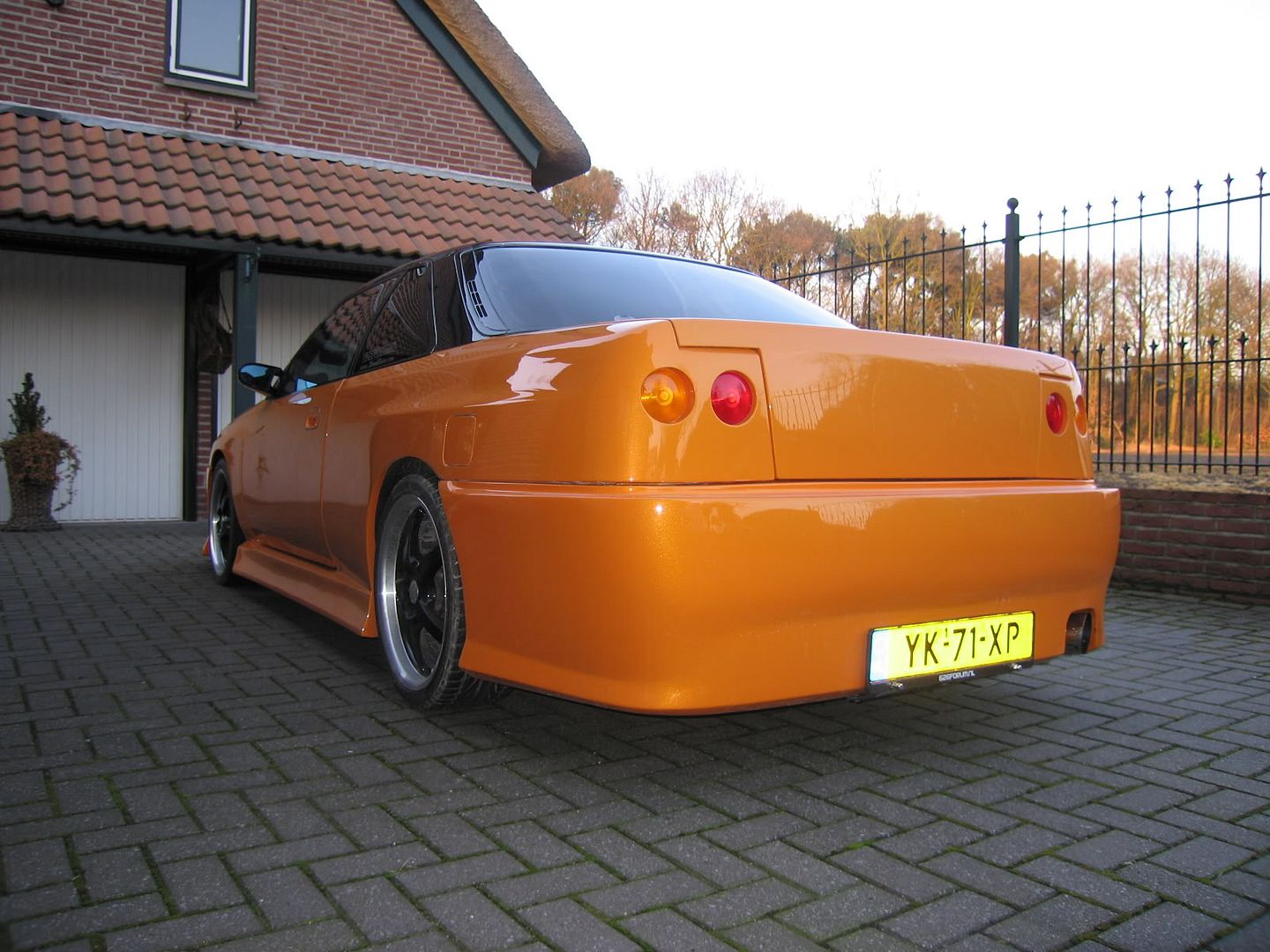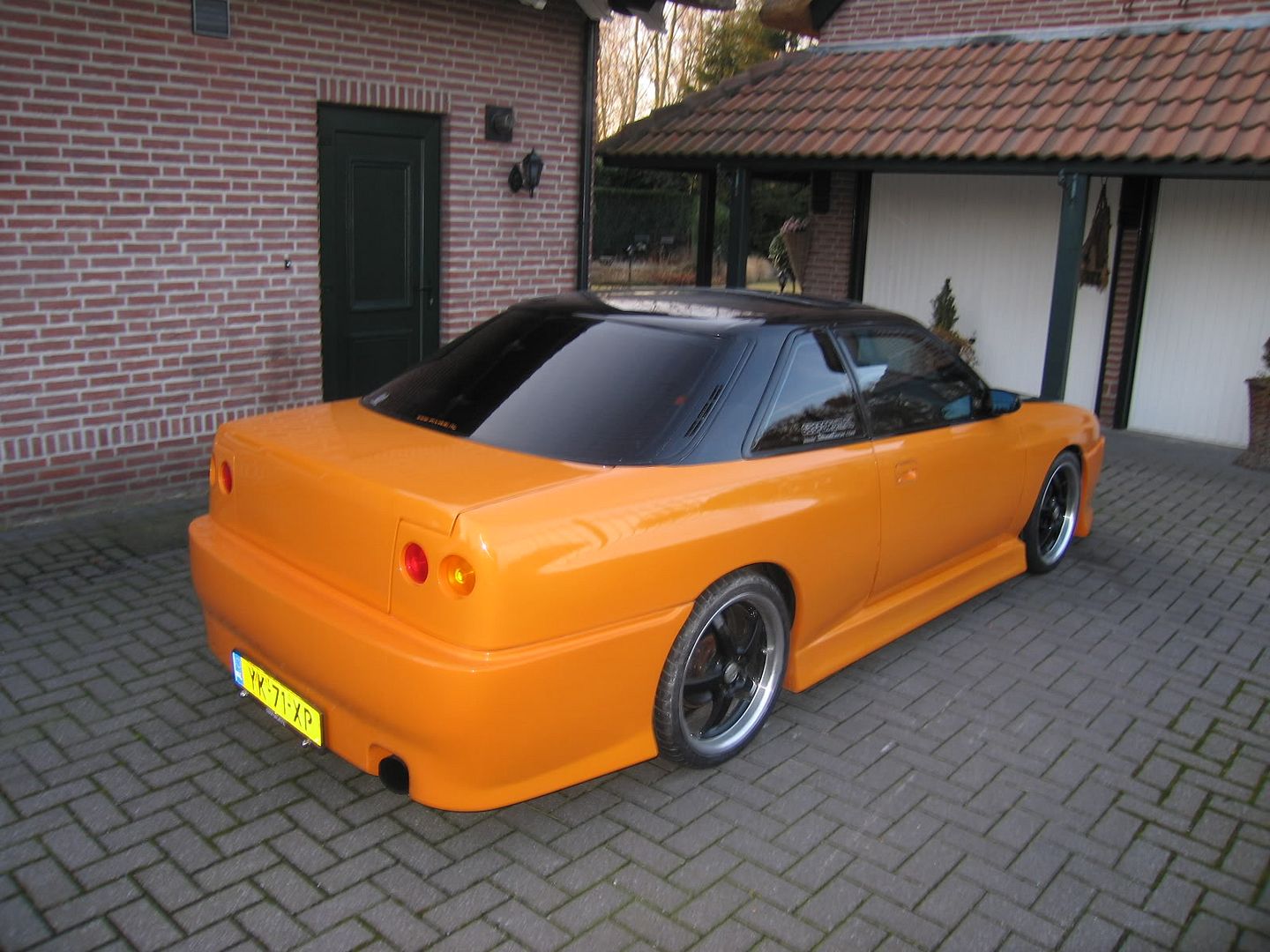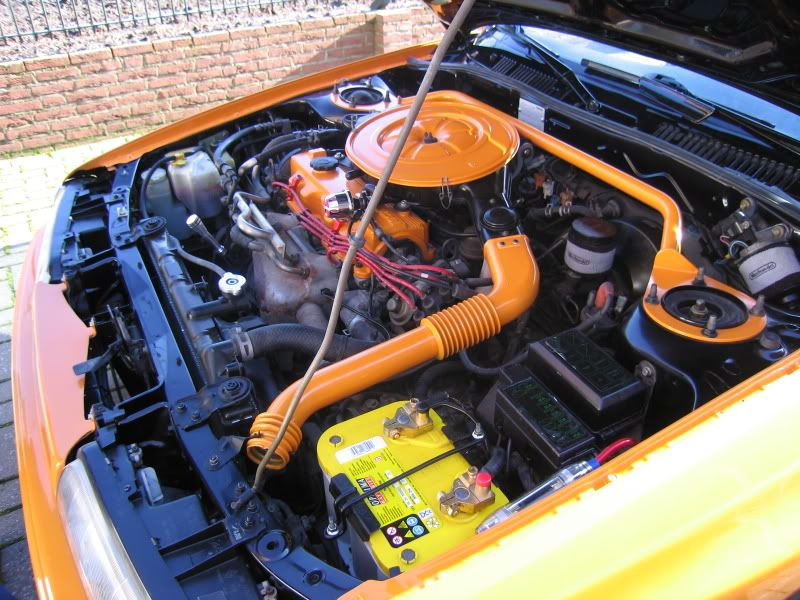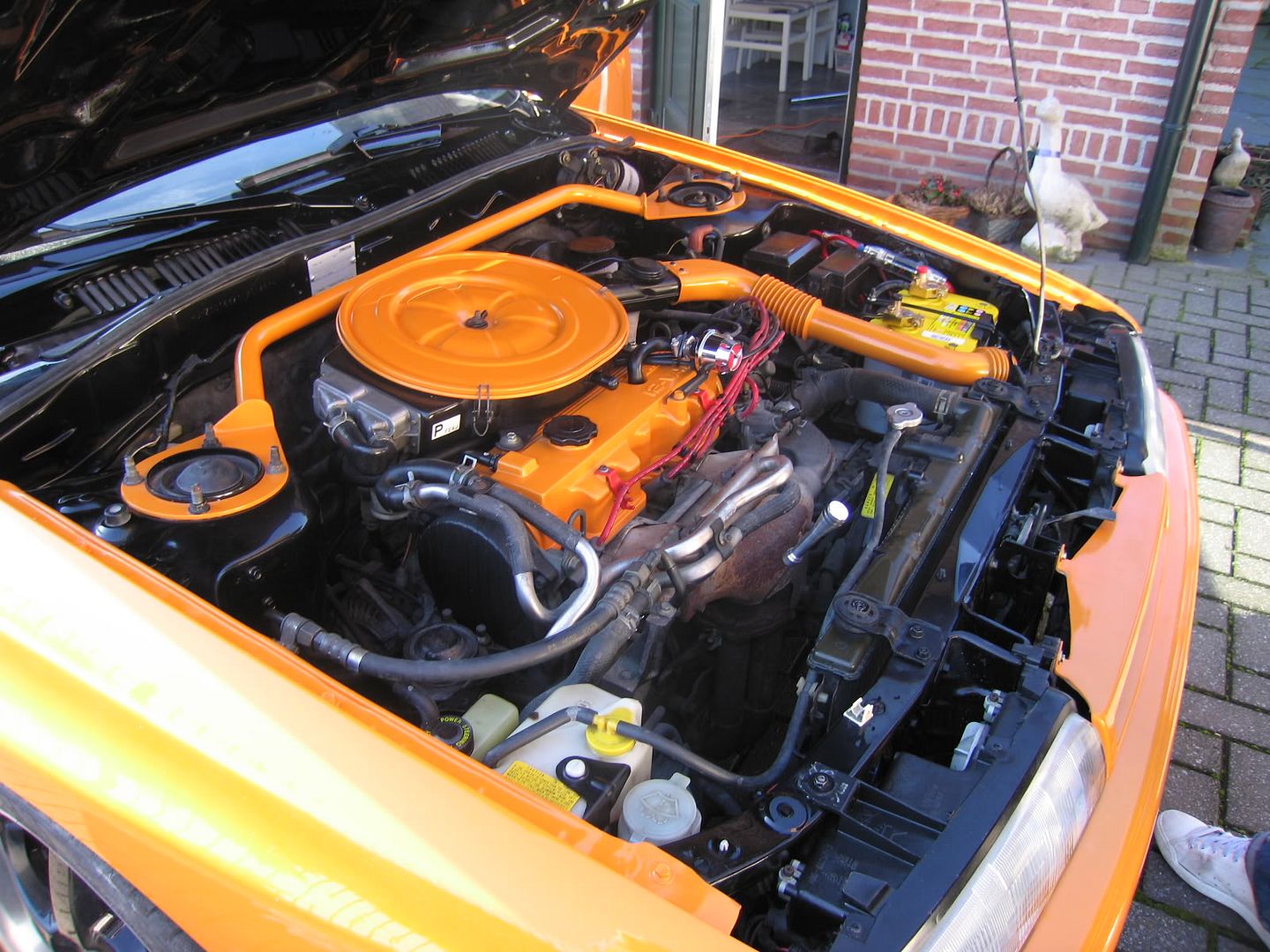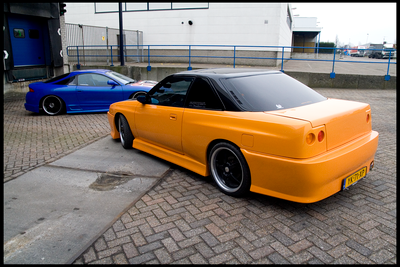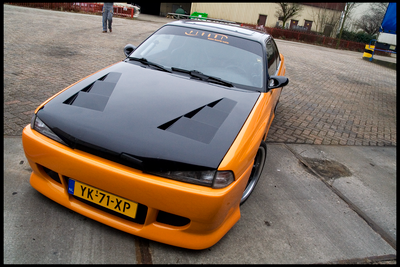 And some pics from the Racing Expo last weekend: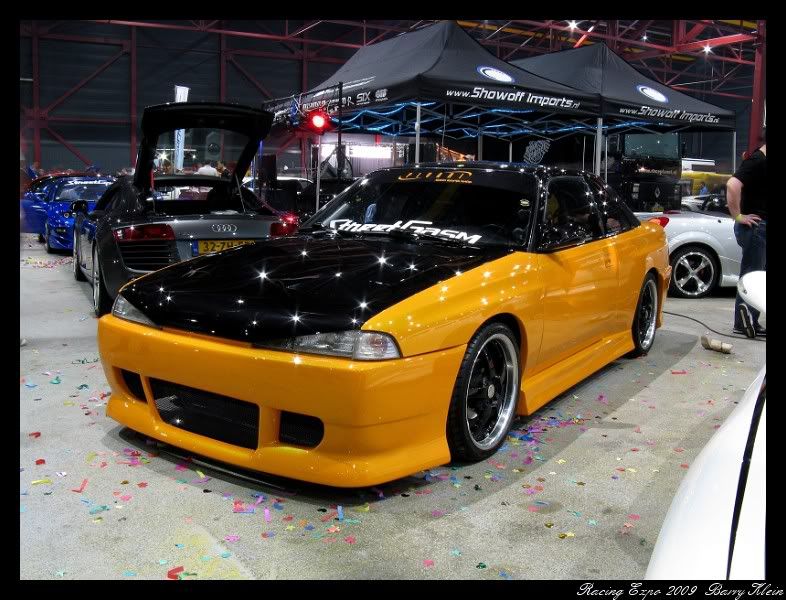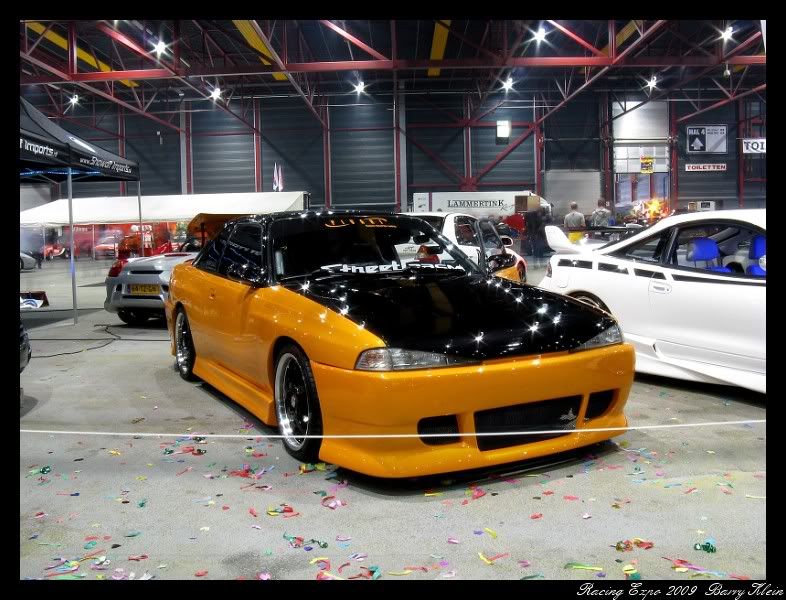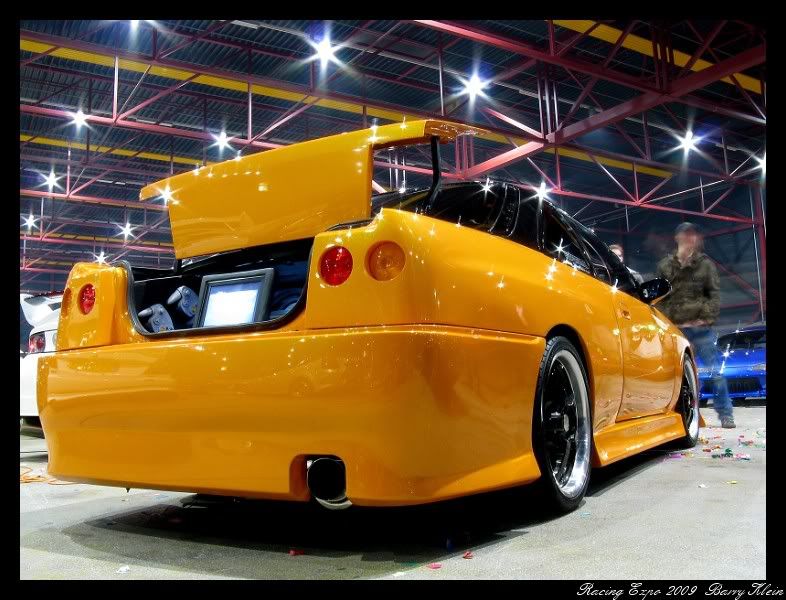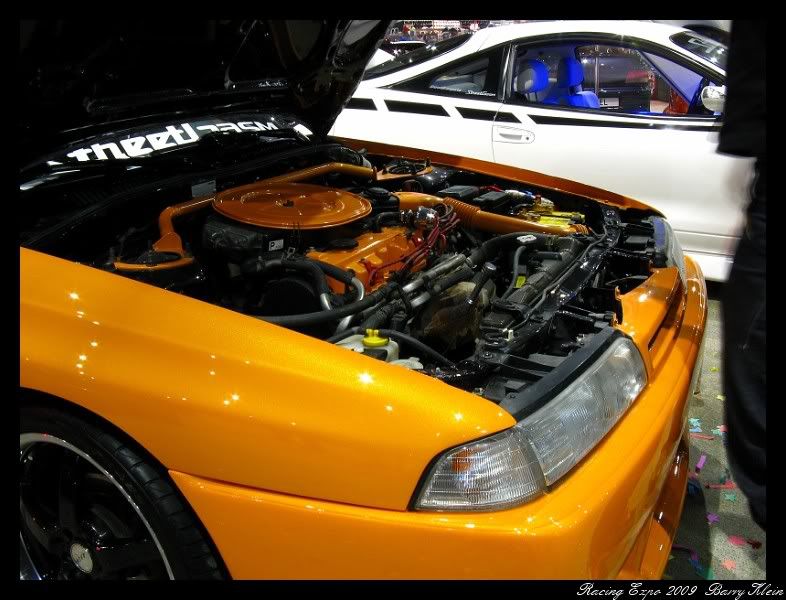 Hope you like it, I cetainly do