Just posting this for people with questions, or for those just curious on the subject of running the VAF post-turbo on stock ECU.
I was curious about it after I turbo swapped my LX, so I came home from work and Frankensteined my charge pipe collection into a work-in-progress blow through setup.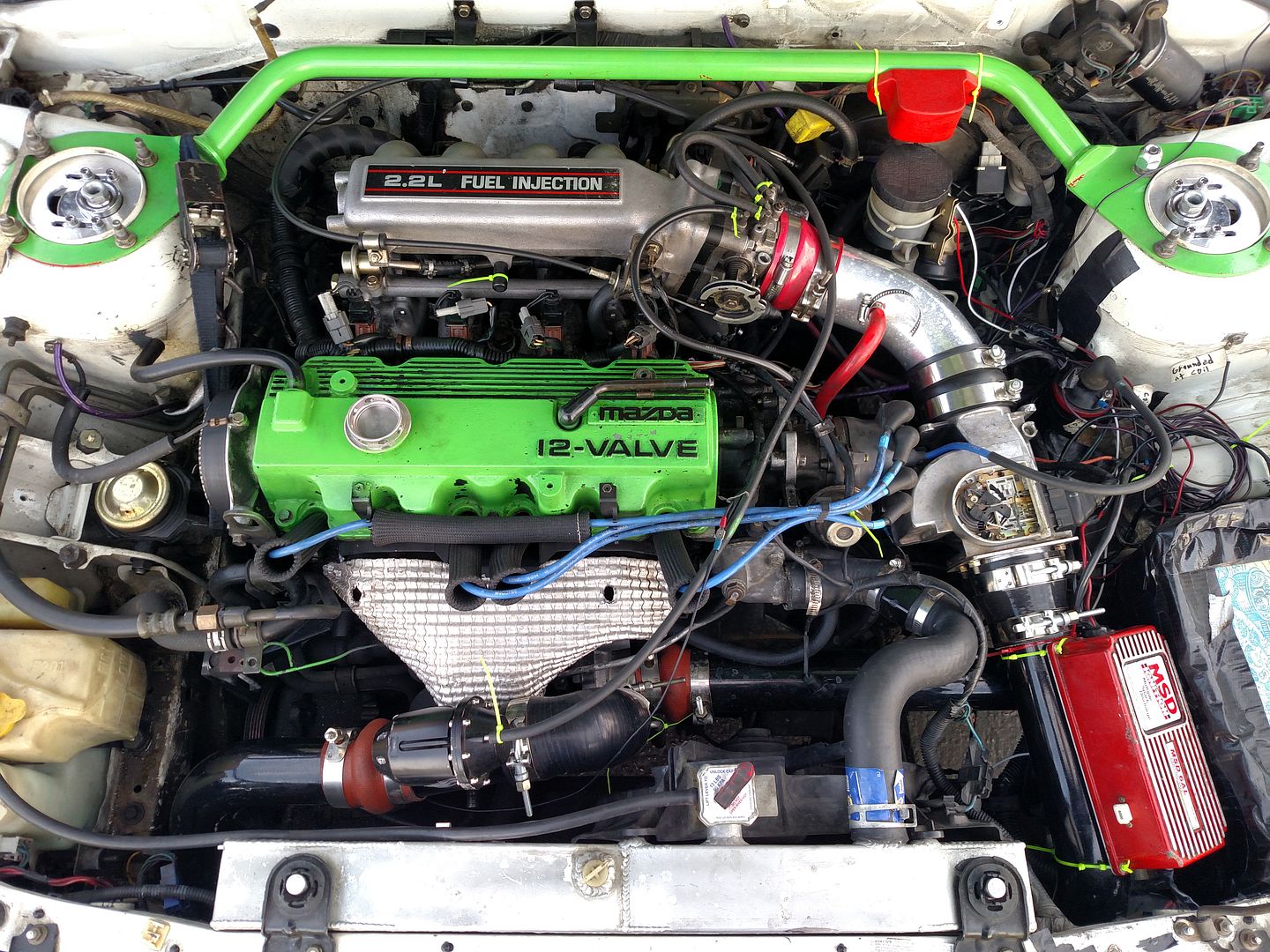 With 300 miles on the turbo swap, and
just now
converting to 'blow-through' I can say I'm impressed with the change. Cruise A/F is more consistent and stable, spool up A/F is more stable, and boosting is smoother. No leaks, no pops, nothing on the VAF has blown up yet.
-Turbo swap was done overnight with spare parts and items I bought off members here, disregard the zip ties and temporary crap please-
Mod list can be found here, if interested:
https://mazda626.net/topic/38446-lees-engine-and-body-build/
P.S.
Mx_masta, I love your VF12/VJ11 hybrid. It finally has a home, and it's
very
happy.