Discussion Starter
·
#1
·
Hey guys, been lurking on this site for a few months now, and thought id introduce myself
Picked up a 89 MX6 around xmas time, 180000km's, full log books, Perfect compression and its nice and clean inside the motor. apparently an old granny used to own it always been garaged etc. Few dings and scrapes i would like to fix up, but cant expect it to be perfect considering its a 20yo car.
Mods so far:
Turbosmart boost controller running 10psi
Turbosmart BOV
Adj FPR with gauge
Autometer gauges (boost and a/f)
18" fx motorsport rims +35 offset with 225/40 nankang rubber
Oil catch can
CAI and pod filter
Sony headunit, kicker comp 12" subs with kicker monoblock amp, clarion 6" splits up front and sony 6" 2ways in the rear
Leather gear boot and aluminium knob
Next on the mod list:
Coilovers
turbo back 2.5 exhaust
walbro 190lph pump
bigger injectors
and one day bigger turbo and aftermarket computer.
Apart from that dont want to mess with the outside to much, just the rims andlowering will do me, i love the look of the 6 and i dont want to ruin it with bodykits etc.
Anyway on to some pics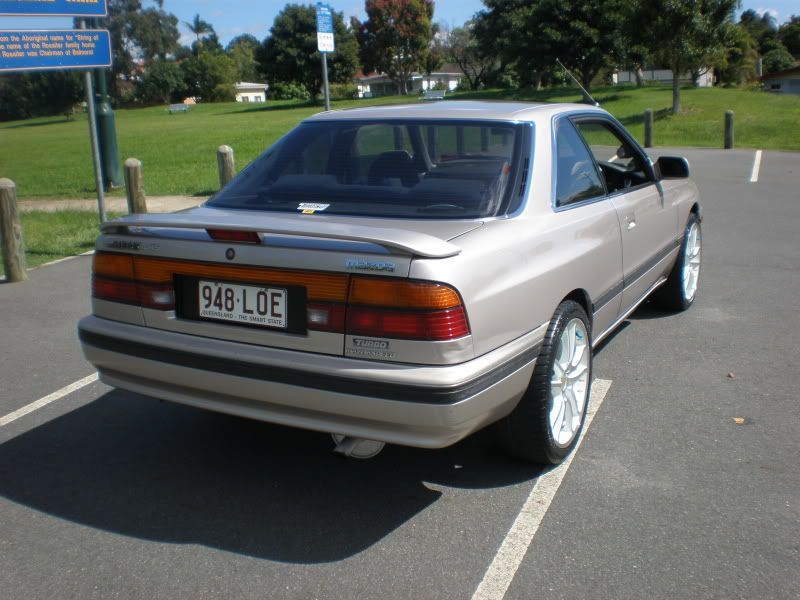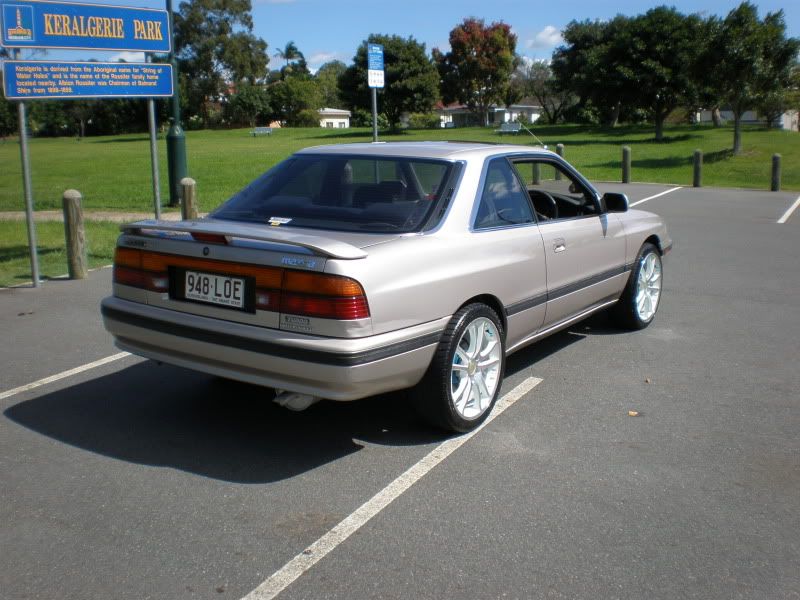 Hope you enjoy