Discussion Starter
·
#1
·
Its been a while since I posted, but I have been trying to figure out this little problem. Oil has been leaking out of the compressor side on two of my turbos. It has been leaking through the inlet and blowing oil towards the intercooler. The first was a cheap chinacharger. So I figured it was the build quality. I made another thread about changing the turbo. It is a PTE gt3251b and I have had it on for a few months now. But the problem persisted within a few days of driving. And I get the occasional smoke after a long idle or cruising. No smoke under heavy decel(high vacuum) So I think the piston rings are fine. The engine has about 6000 miles on the rebuild. I have to do a compression check to get some numbers.
After some research on this and other forums, I found that the most common problem with oil in the compressor housing is due to bad pcv valves that are routed from the valve cover to the intake tract pre-turbo. However I do not have an intake pipe going into the turbo inlet. And my pcv and oil catch can have been routed like this:
And here is what the leaking oil looks like: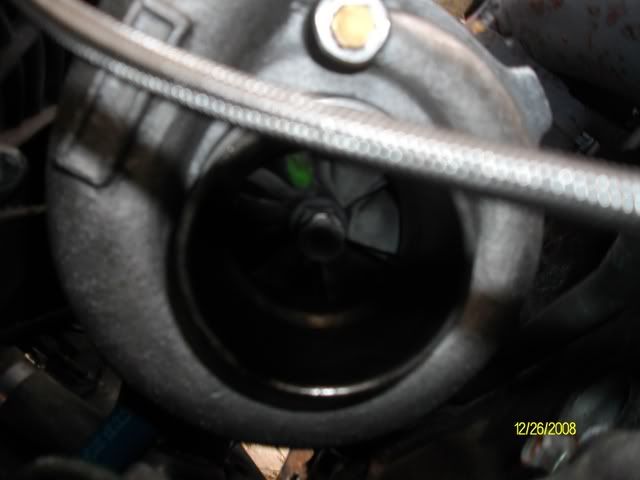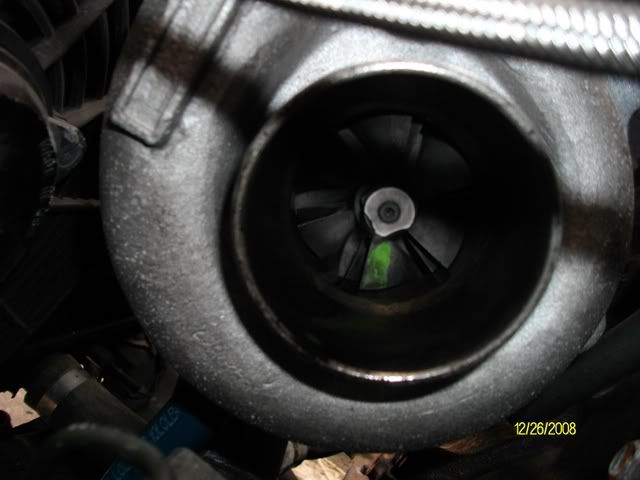 Here are some other issues I have considered but not sure is the culprit:
Improperly routed pcv to catch can.
Too high oil pressure(turbo oil inlet does have a restrictor in place)
valve seals(head had a valve job done at the same time as the engine rebuild)
bad bearings and seals on the turbo compressor side, no sign of oil leaking on the exhaust side.
Perhaps I am over thinking the problem and it may be something small. But my first attempt to fix this will start with the rerouting the pcv lines and getting it to route back into the intake manifold. Although my BOV is occupying the old pcv vacuum port because anything smaller and I get compressor surge. Which I think is not enough vacuum in small diameter line to open the bov.