Discussion Starter
·
#1
·
The plan was to sand blast everything and coat it afterwards but I ran out of storage space in my sandblast cabinet and the stuff I buried in buckets of sand where starting to rust.
The color is KromeZone base with Jollipop red transparent/candy, still require clear coat.
Chrome base
Jollipop red
The choices for the rims are:
Crazy Chameleon with clear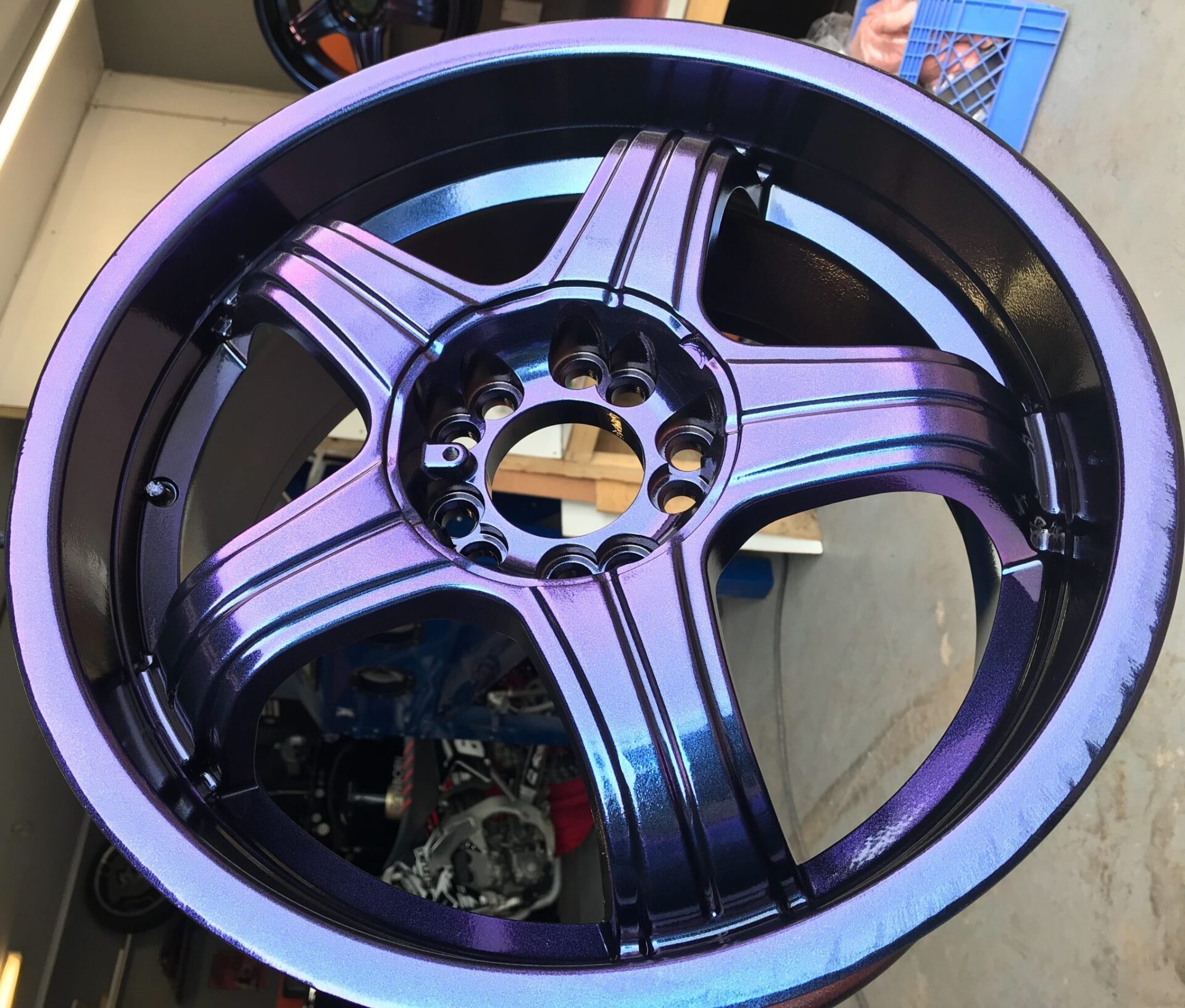 I have tested the crazy chameleon, I looks much better than the picture above, in direct light straight on it's blue and in shade and at angles it's deep purple, and whoever coated this rim could have done a better job and should have taped the lug nut mounting points (powder coat will crack under the pressure of nuts and bolts this can cause leaks between flanges and lugg nuts to loosen).
Dormant Blue with clear (Of course):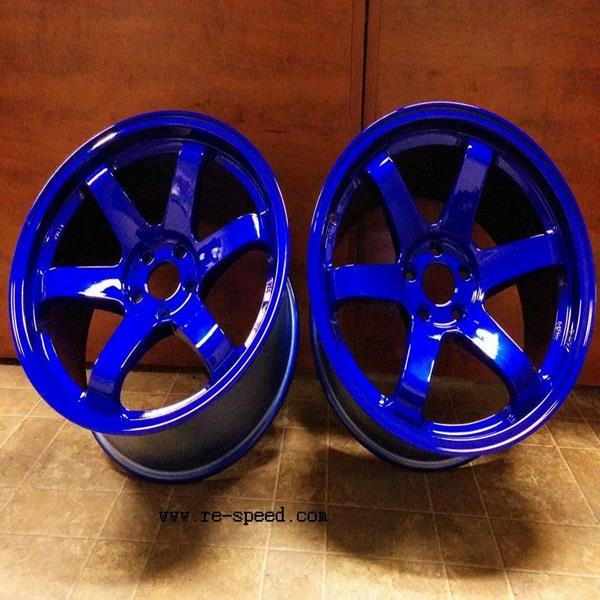 Should be delivered and tested Friday.
The rims are 96-97 probe GT 7x16 40 offset directional 5 spoke swirly's with 88 gt Mazda center caps, I tossed the ford center caps many years ago when I got the rims and they don't look right without them, the tires are new 225/50 16, I have sets of 17" rims but no tires, the other choices where 2001 626 16" rims or Mazda 3 16" rims but both are 6.5" wide (no good for 225's) and worse offsets for the 88 F2. I tried some 88gt center caps last week and they fit so I don't feel so bad running the probe rims on this build.