Anyway, put off riding for a while (mostly down to a lack of time), which in turn put me off forking out upto 2grand for a new mountain bike. So as I'm slowly getting back into it all I'm upgrading all the bits...
2grand!? glad you didnt! riding is nice, but a bike's a bike. the difference between a cheapy and a pricey one is so minimal. so what if its a bit heavier and slightly harder to pedal.. makes you fitter!
for this thread though - my old pushie: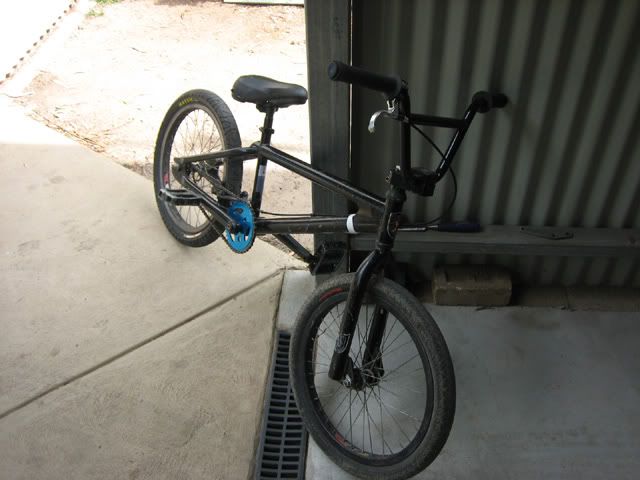 crap norco frame covered in cool parts. got swiped from outside my work.
then got this one.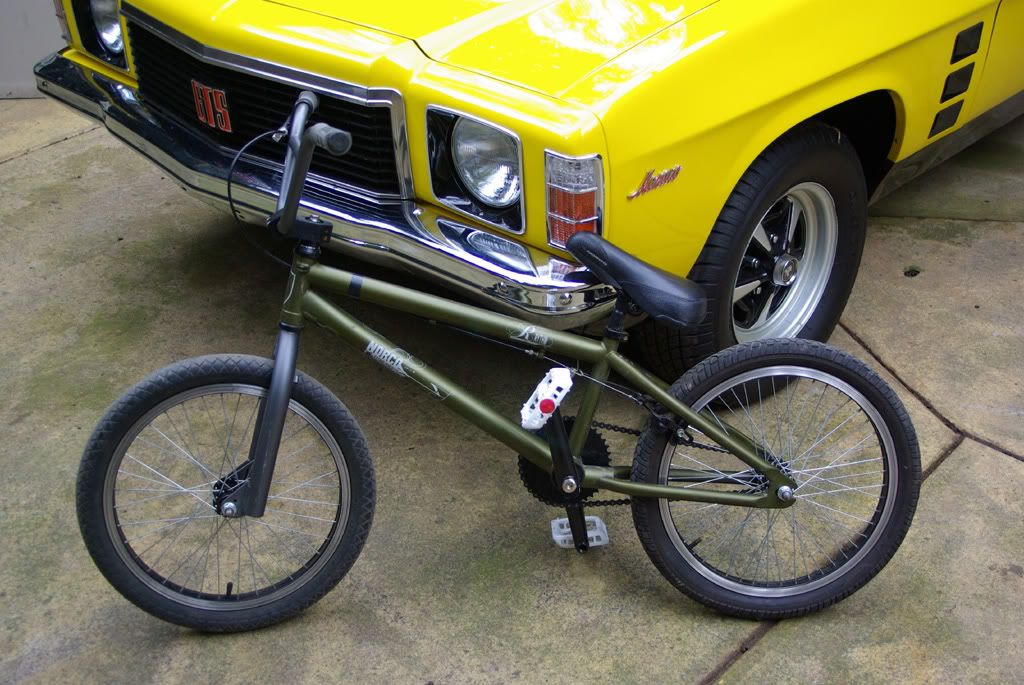 pic was from when i first got it.. few things changed since then.
straight away i rip the front brakes and gyro off, and swap rhs lever to the back brake. its how i like my pushies set up. then on go fav grips, and smooooooth tyres (miracles) which i lurve.
mint setup.
anyone else ride?