Time to make this 323 look good ! Me and my son started the bodywork in April /10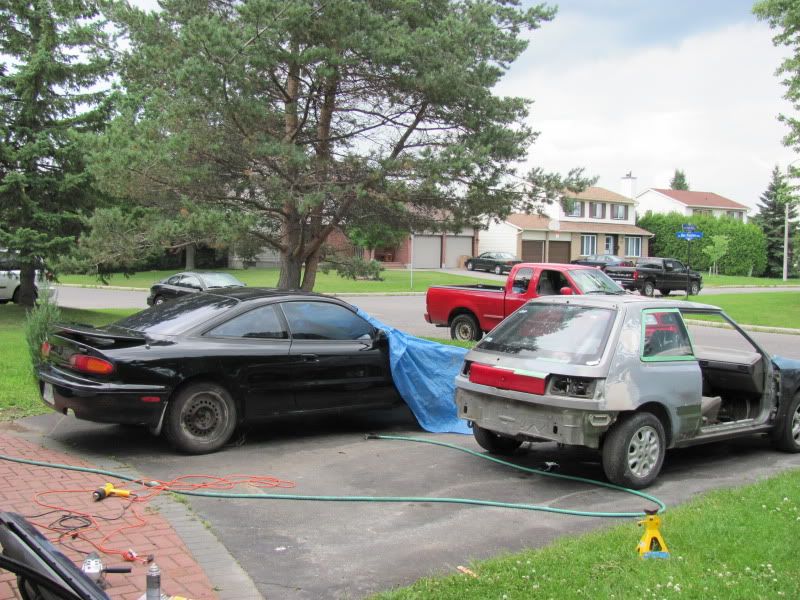 My driveway with one of my 2 second gens and my ford F150.
That 2ndgen is going to be a RWD (seriously)
That Primer-sealer puts a nice thick coat that sands super smooth and hides small scratches
5 coats of Limegreen effect (Dodge Charger lime green). Turned out not bad. I learned alot about using the HVLP gun and got a shiny finish. I painted at about 10 psi.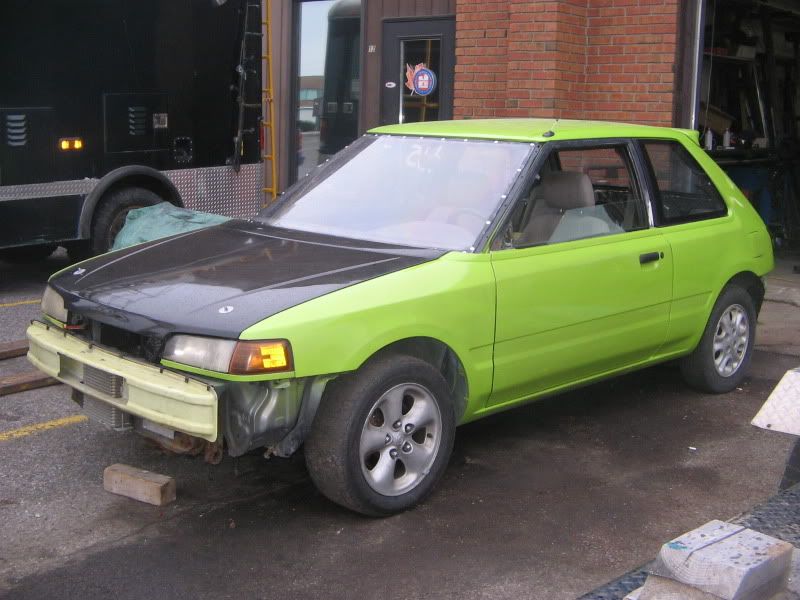 The hood pins are actually necessary since i had to remove most of the center support for the turbo and fan.
The black is Canadian Tire Laquer which turned out really bad using the HVLP gun. Very pebbly, but wet sanding and polishing saved it.
It took most of the summer, but it was done by the end of July /10
I want to get a smaller rear bumper and possibly put a aftermarket front bumper
The origional ones (both shot) are longer and make it more like a grocery-getter. Shorter bumpers would make it look more modern