Went to the hospital Saturday at 5:00pm and had the baby at about 12:30am of the 16th! She is a 7lbs 4oz baby bundle of joy. She really had a fight to come into this world. The girlfriend pushed on her for about 3hrs but the baby ended up stuck in her birth canal. Forceps and the vacuum wouldn't get her unstuck so the dr. had to do a c section. Not exactly what we wanted to happen but there really wasn't the choice not to at that point. So this baby girl had to put up quite the fight to get into this world.
I Have bunches of pictures already but can't use photbucket here at the hospital since they have a content filter blocking it. Here is one from facebook if it works. I'm not sure if you need to be my friend to see them or not. I'll post more of her when bring her home
Here she is, Cecilia Anaya
Great grandma holding her and me in the picture with her. You can see on her head where the vaccum FAILED miserably.
There was 13 others born around the same time that night yet she's the talk of the hospital. Keep getting told by the doctors that newborns are not usually so cute! lol
Very excited and very proud to be a new father
More Pictures!!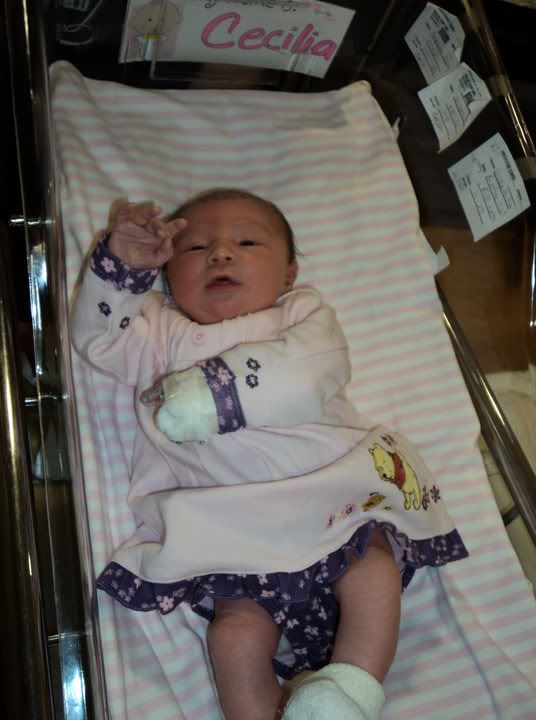 The thing on her arm is a tube for her IV, they were giving her medicine to help with inflammation on her poor lil head.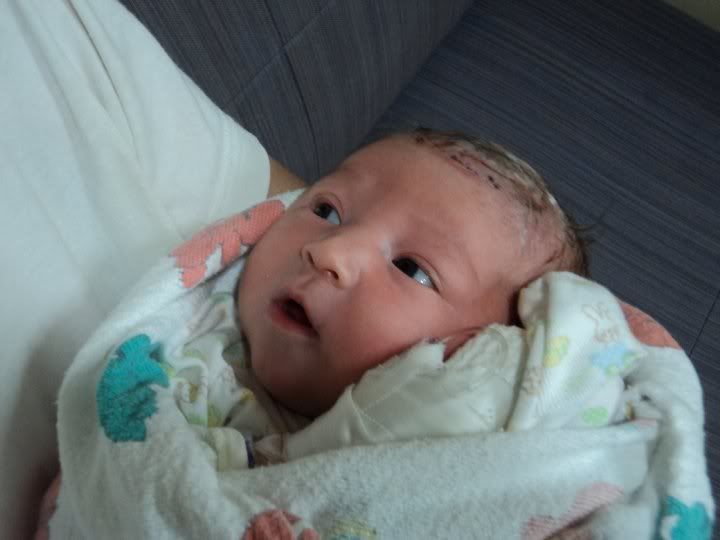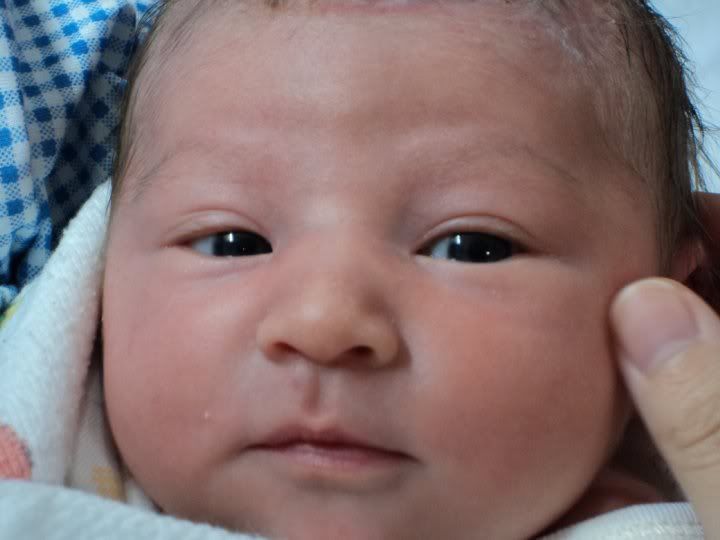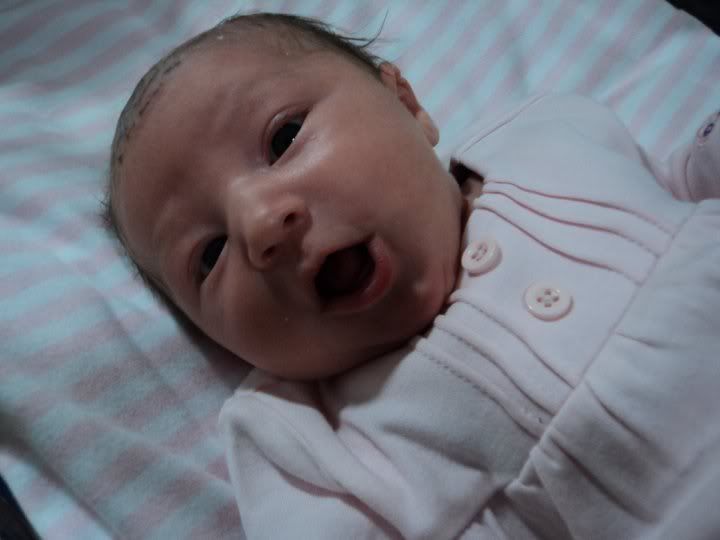 Her head is starting to get a lot better now... What happened was they used the vacuum to pull her out and it popped off her head. Basically caused a huge blister and lots of swelling. Reason why she was in the hospital for the entire week. She's doing so much better now, and we finally got to bring her home today.
the fun begins....