God what a pain this weekend turned out to be, I have had to drill and tap holes, cut wire looms to get the wiring where I wanted it, file down valve covers and fuel injector ports. It was a lot of little BS that killed me and turned it into a HUGE job but its DONE!
I kept saying I was going to try this out before I move forward with my new style NA manifold. So I got off my rear end and did it.
As I was doing it I did a few other things finally too, I got the center caps back from the paint shop and got them on. Now the rims and center caps are painted.
I replaced my rear speakers with pioneer's nothing grand just the ones that fit.
I removed a lot of useless stuff yet again, and I found an O2 Touching the Header... yay Hughes I need an OBD2 3 Wire o2 Connector. Both ends if you can cash ready.
I put on the Powder coasted Red Valve Covers. (Selling the Mazda DOHC V6 ones from the millenia)
I have to make a new mounting plate for the Throttle Cable, for now just to drive it and test I used zip ties... yes ghetto but I wanted to drive it. First time it would only open 2/3's and it pulled much better then before. I have fixed that but I will wait till tomorrow.
I did the Banjo Bolt mod too but I am thinking that might lower the fuel pressure too much even with the walbro 255. I have a Manual FPR I might put on but I am not sure yet... it might be better to just go back to the stock bolt instead of the mod setup.
Def free's up some space and I really need to remove the rear firewall shielding its getting old now that I can see it lol.
But here are the pics, I did not put the caps on till late so I will do some better shots tomorrow.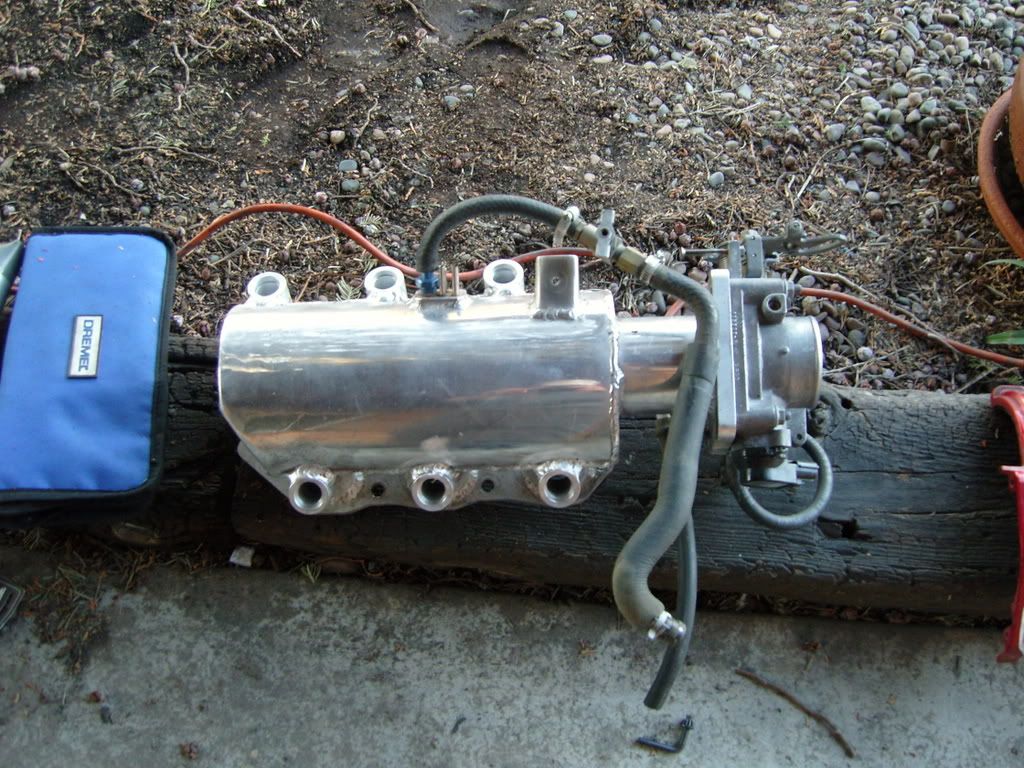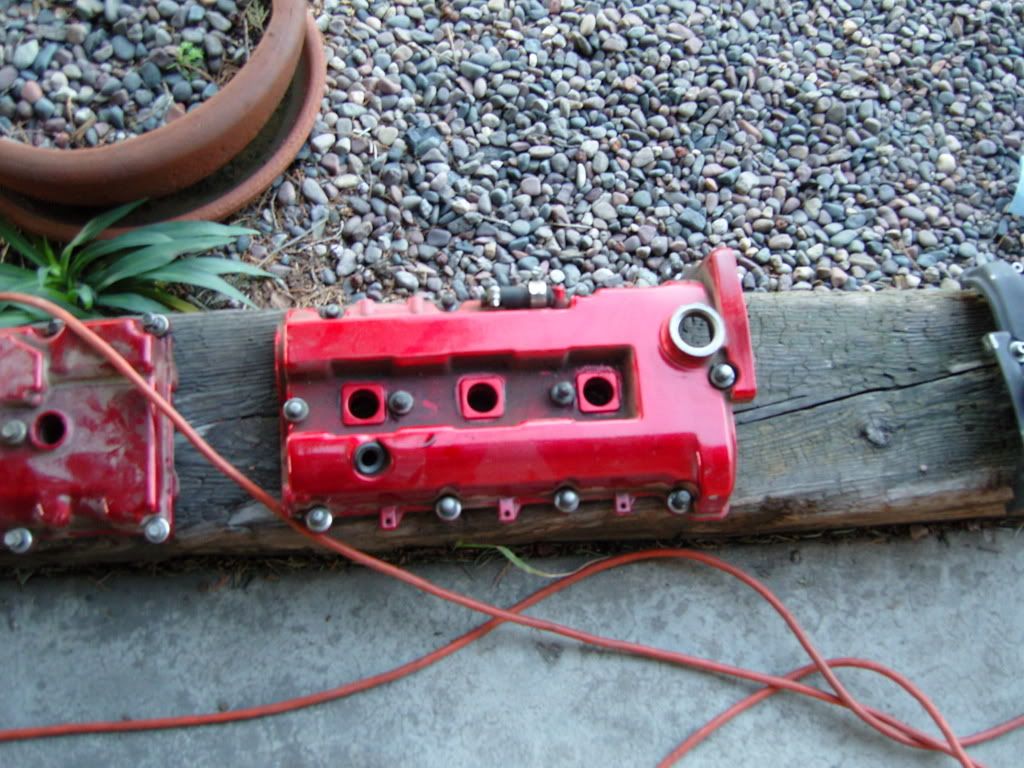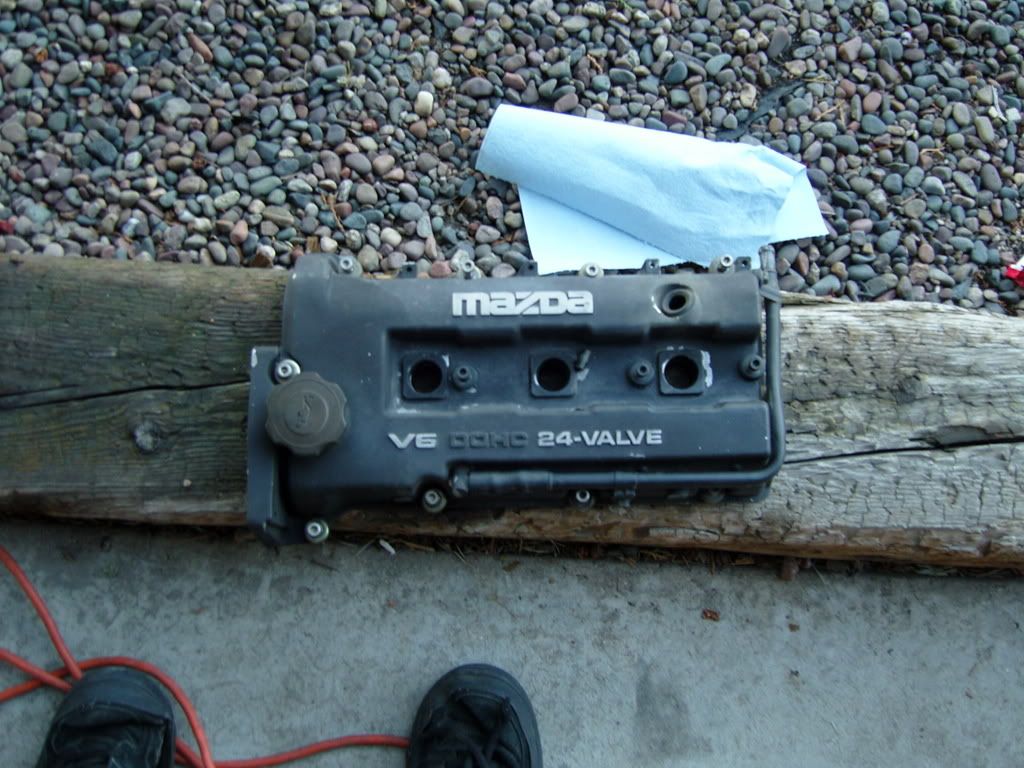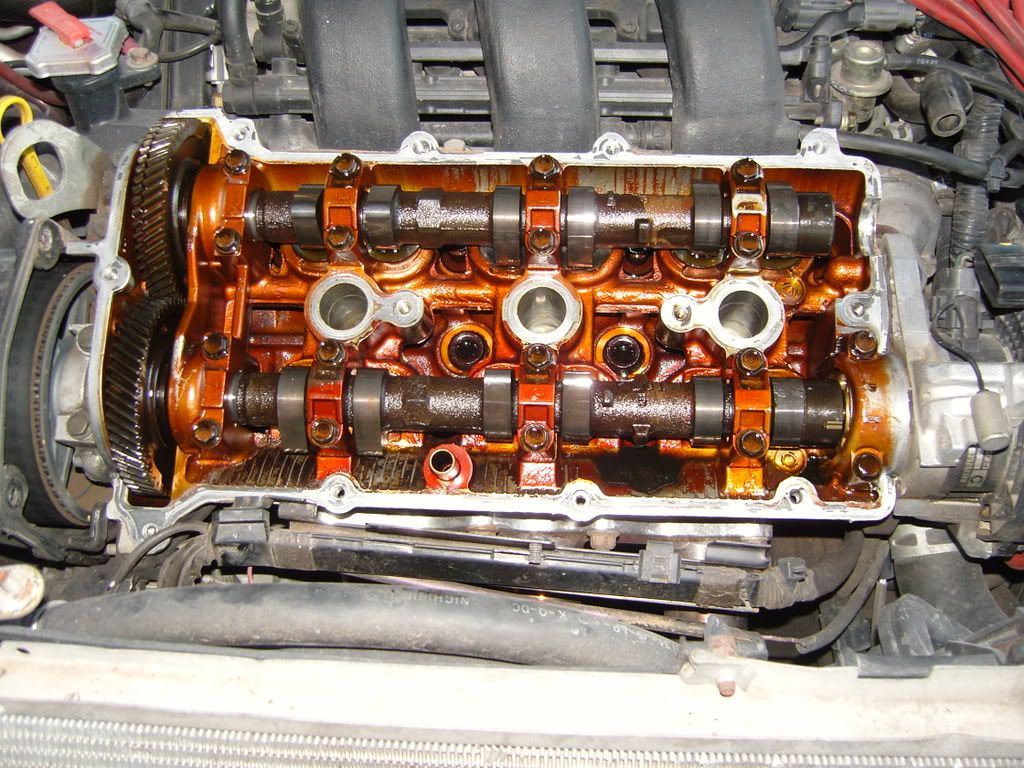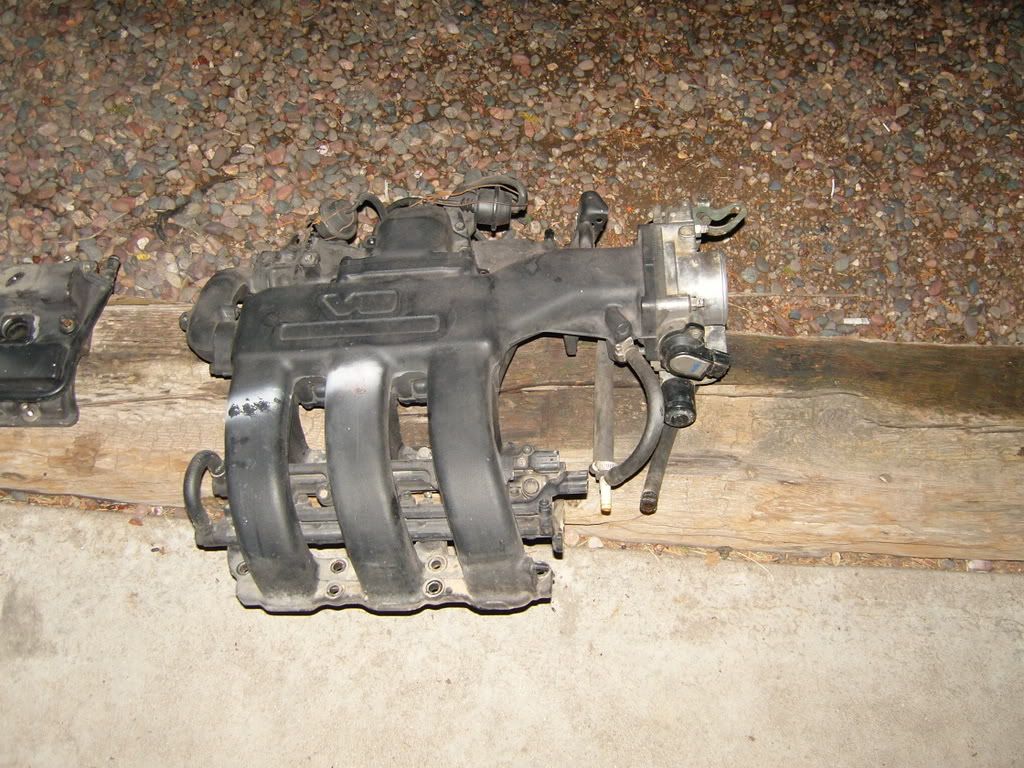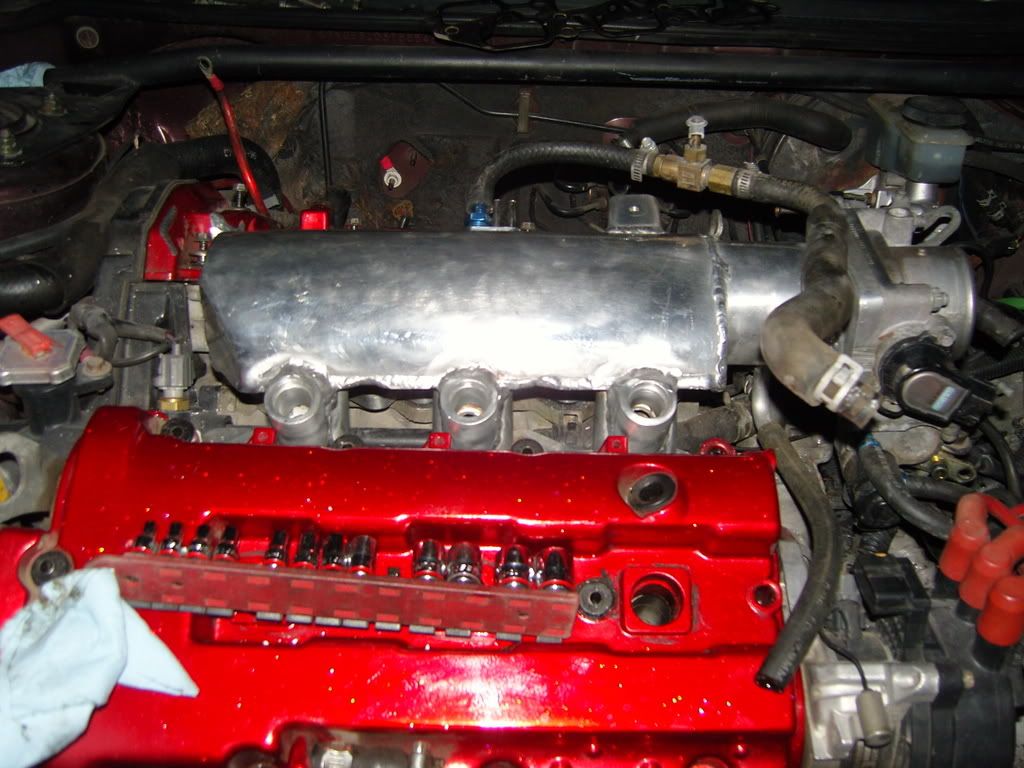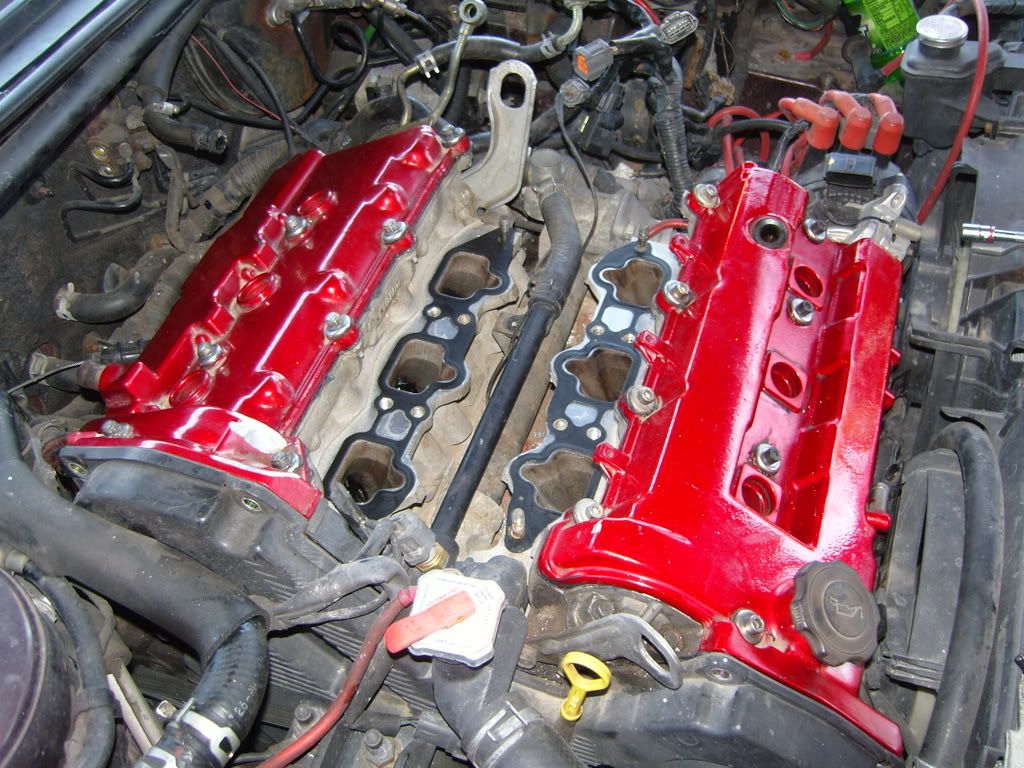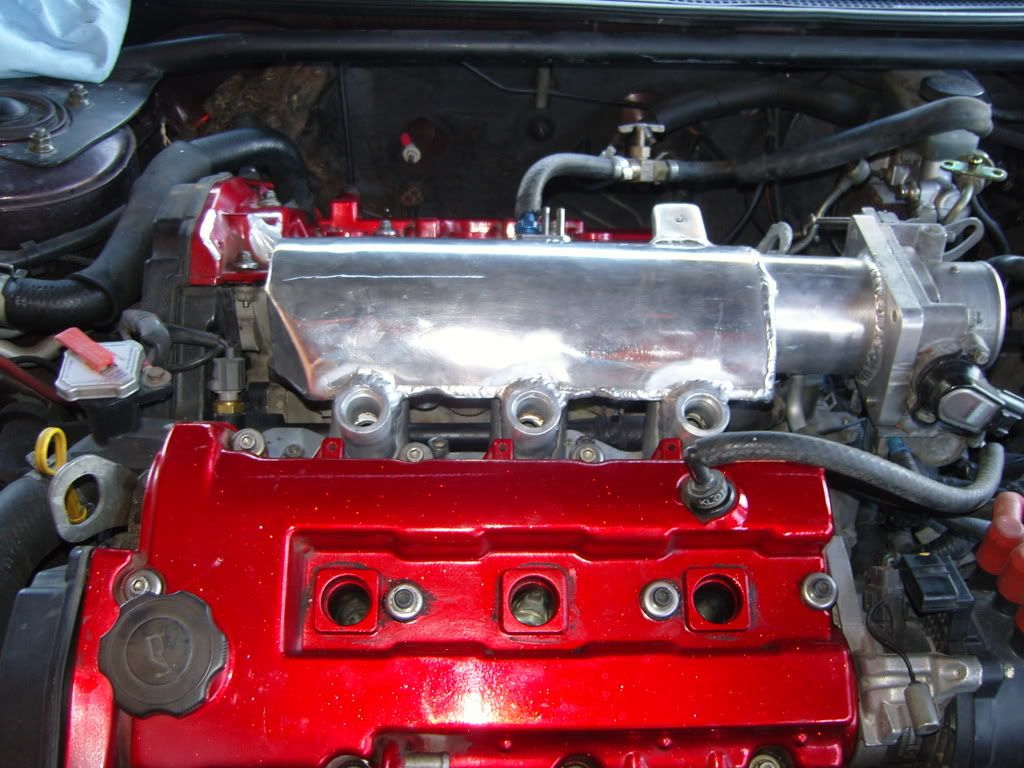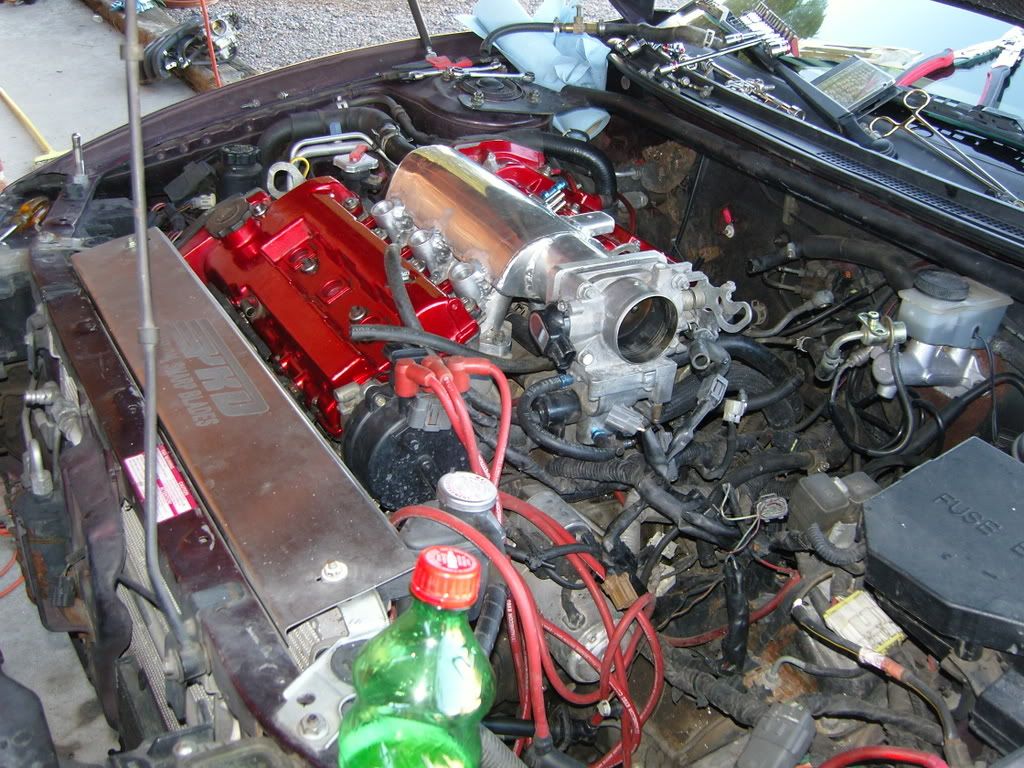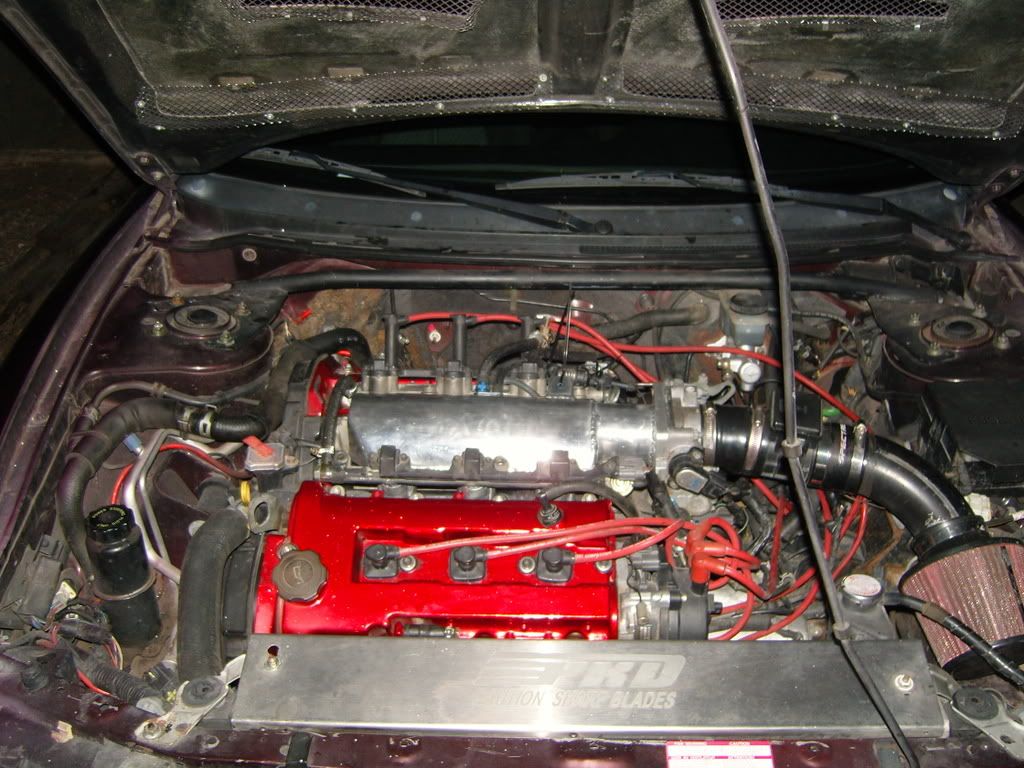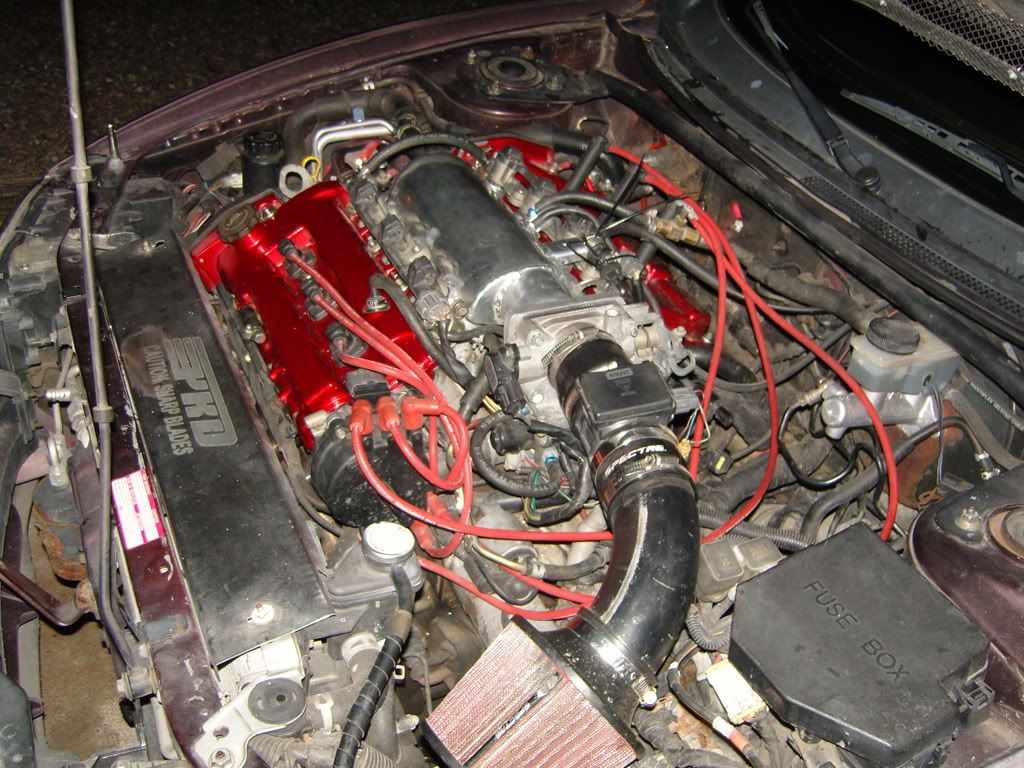 There it is, tomorrow I will do a video etc as I work on cleaning things up more, making the bracket and doing more that I keep putting off etc. It never ends!
But I think I am going to sell the CZT cams and just keep these Mike Seli ones for now.