Discussion Starter
·
#1
·
Well, 99 Pontiac Grand am... My Moms car. She let me borrow it since I had to drive 8-9+ hours in one day,(which i'm not used to, and just spent a week in vegas) and guess what i did, 1/2 a mile from my own house... on my way home, almost there and this light pole jumped out in front of me.. I was almost there, tired, and then BOOOOOOOM
I don't know... either way I feel horrible because she just paid it off, and it only has liability on it, which covers the property damage, but not the car... I'm still a little shook up from it, and to make things worse... I get home from all of this, and my furnace heater decided to take a shit on me...
either way, it's not totaled yet... the insurance guy wont be there to see it till monday, but i'm pretty sure... I was cited, innatentive(sp? and i don't want to look at the ticket anymore) and not wearing my seatbelt, which was a stupid mistake on my part!! all that happened to me was a fat lip and a bloody nose from my head smacking the steering wheel, and the airbags didn't deploy at 30mph...
anyway.. pictures.... not my proudest moments, but thought I would share..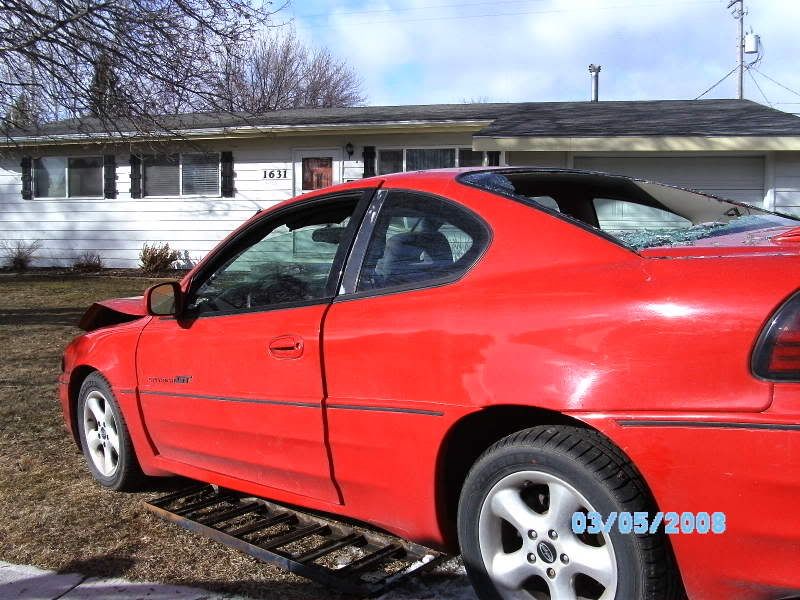 The window is broken from the light pole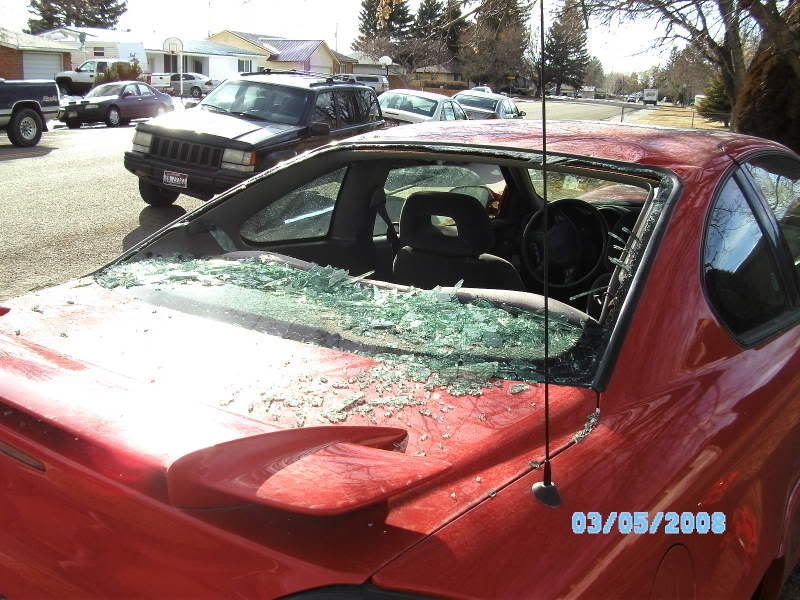 and the "good" Picture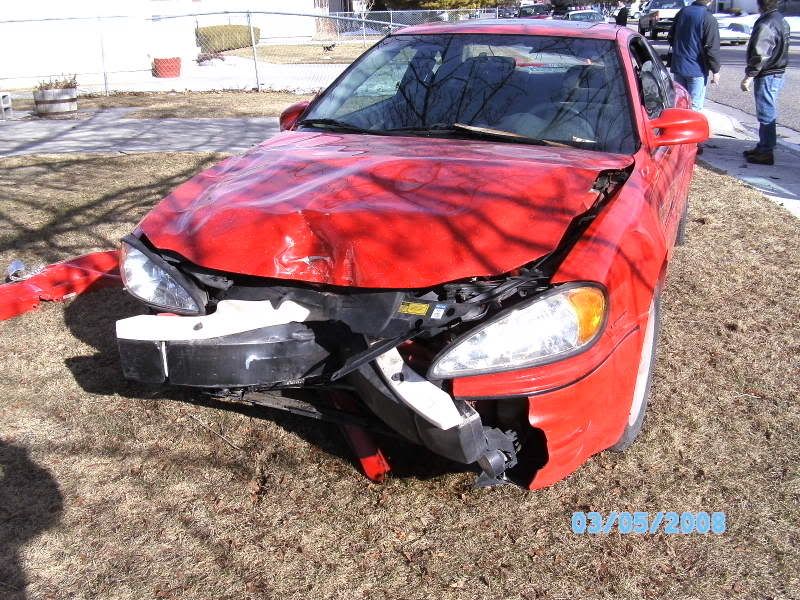 :shrug: <--- I wish it was that easy to deal with..