Discussion Starter
·
#1
·
So i thought i was gonna have an easy swap today, but the Mx3 flywheel my local clutch/driveline place supplied me is way different than the one im pulling off. I am not sure if they gave me the right one, or what the hell i am missing! At first i thought it could have been for the I4 mx3, but i thought that the v6 and I4 use different clutches, and my clutch fits on it.
The mx3 they gave me wieghs 17.25 which is what they are supposed to be at from what i read.
The main problem, the mx3 has only 6 bolt holds to hold it to the crank, and my crank/original flywheel has 8! They are also different sizes, the 6 mx3 bolt holes are quite a bit bigger than the 8 on the stocker.
The bore of the hole that goes over the crank is also bigger than the stocker.
bore size is different: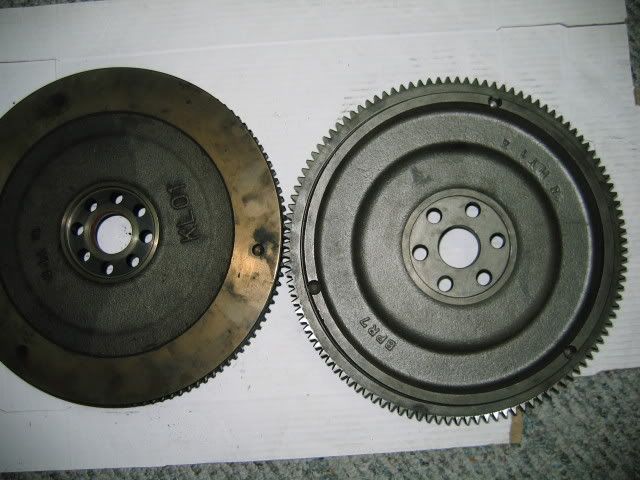 did they give me the wrong flywheel, or what am i missing?