...I've been concentrating on suspension and the smaller things that need attention to. I fixed my broken window motor and regulator thanks to compnuts21. :tup: but I don't have pics of that.
I do have pics of my latest small project. I bought some DIY polyurethane and made my own solid motor mounts for the front and rear mounts. I also got in the right size front sway bar bushings from energysuspensionparts.com. They had sent me a box that was labeled right, but had the wrong bushings inside. They took care of it by paying for me to return it and would send me the right ones.
Finally, 20mm sway bar bushings for my 1G.
80A polyurethane from energysuspensionparts.com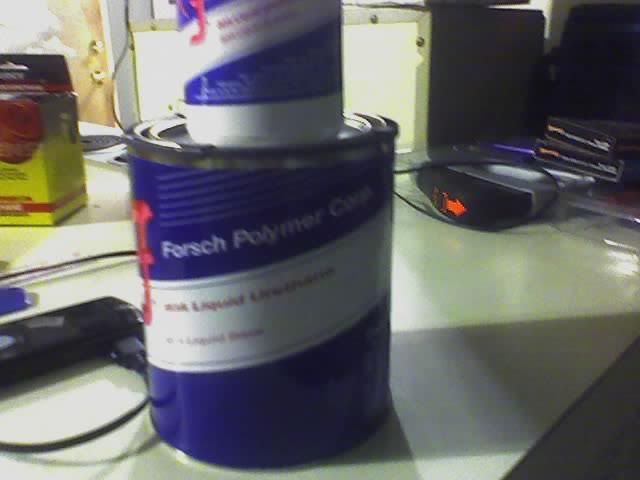 mounts filled in. I did 2 front mounts, one rear, and on front mx3 mount for my bro.
top side after a day of setting.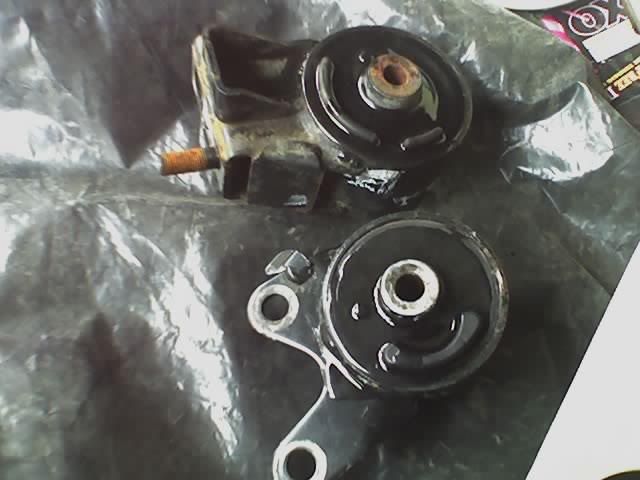 back side where we put duct tape to seal it off.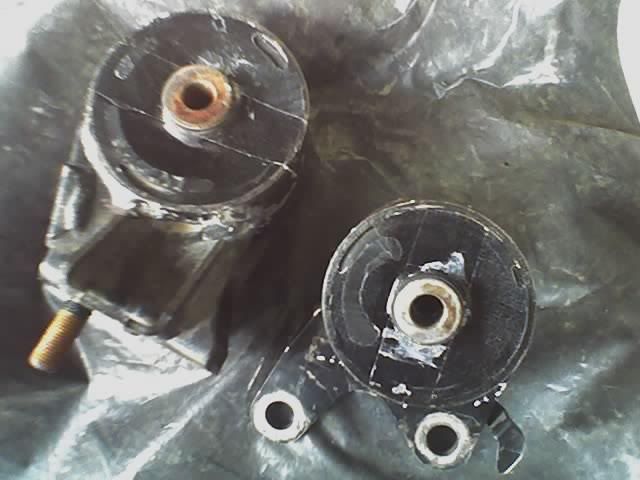 Another close look at the rear mount.
Empty rear mount
Empty front mount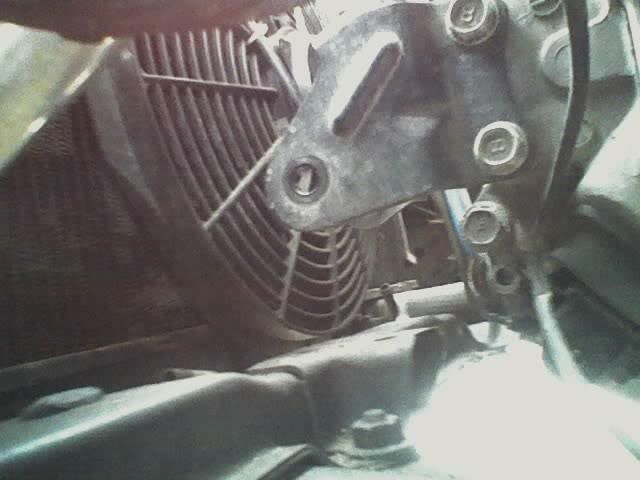 poly filled front mount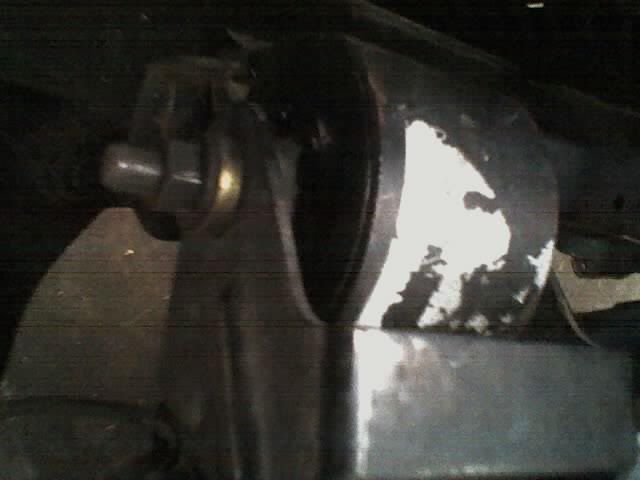 poly filled rear mount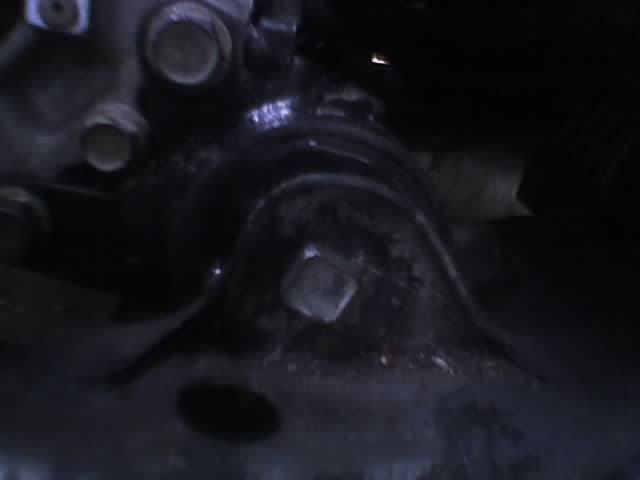 I also ordered some new clutch/brake pedals for the dealer ship to replace my old worn out pedal pads. And at $12 for both it was a good deal to me.
New pedal pads from the dealer.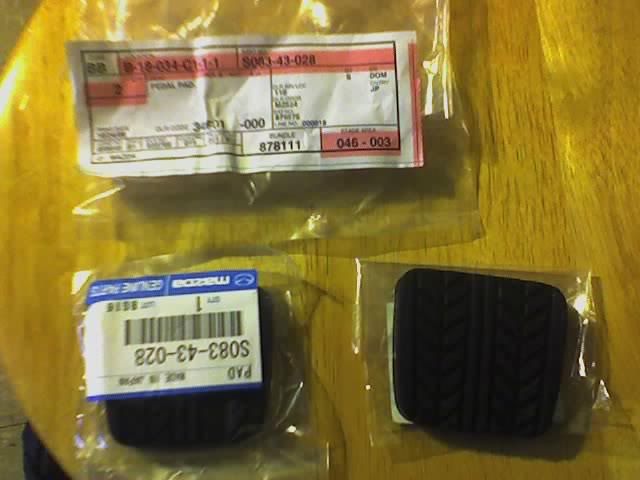 The old worn ones.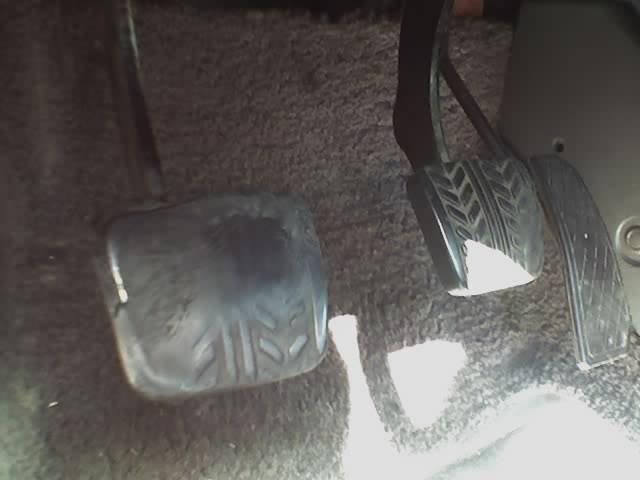 New pedal pads in place.
I also bought an oil catch can for my car to replace that water bottle that I have been using. :lol:
Still not done with it yet. I was just mocking it up to see where the best location would be. Plus I have to run a return tube to the intake manifold.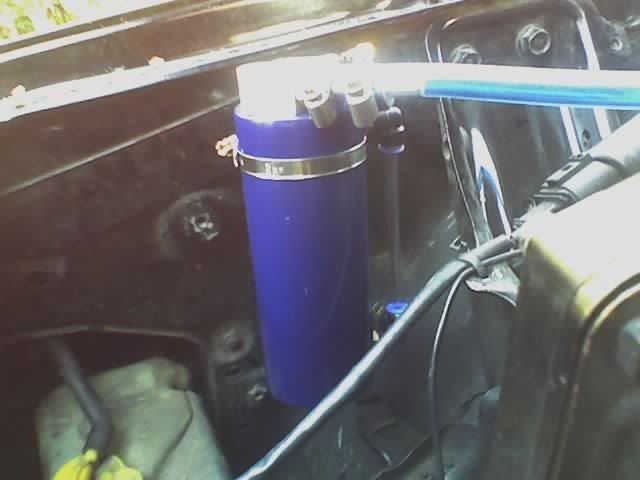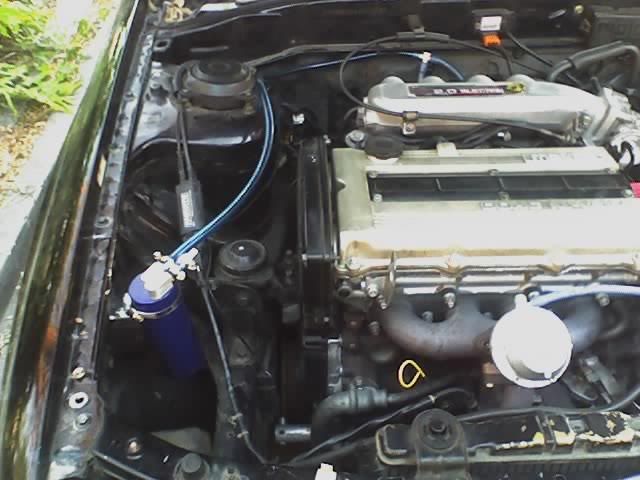 And last but not least, a 3 inch flange for a 5 bolt exhaust housing from APTturbo.com
This is what I'll use to make a new o2 collector when I upgrade to a .63 a/r exhaust housing. My current turbo is a PTE GT3251B and has a .48 a/r exhaust side.