Discussion Starter
·
#1
·
That's right, I've left the forced induction upgrade on the back burner for a bit to concentrate on upgrading the suspension bits in my GT. Working with a limited budget has it's downfall, but makes you use other resources, ala Pull-A-Part junkyards and craigslist! I found a nice gem of a 91 GT a couple weeks ago in the yard. Mostly untouched sans the missing turbo and manifold.
So boys and girls, what does the 91 have that the 89 does not? That's right; factory lower tie bar, RSTB and beefier front swaybar!! I also found a steal of a deal on CL a couple months ago...Addco 20mm rear sway bar for the probe GT. I also picked up a set of ES endlinks to compliment the new bar.
Warning, when you picked up the ES endlinks, if you upgrade the rear swaybar to 20mm, you will need to go to your local auto parts stores and pick up a 6" carriage bolt. The 5.25" bolt that comes with the ES endlinks is not long enough!
So that leads me to today. It was a nice day outside and I had an hour so I decided to start upgrading...enjoy!
Lucky I got the endlinks, the stop of the link snapped off as I was removing it!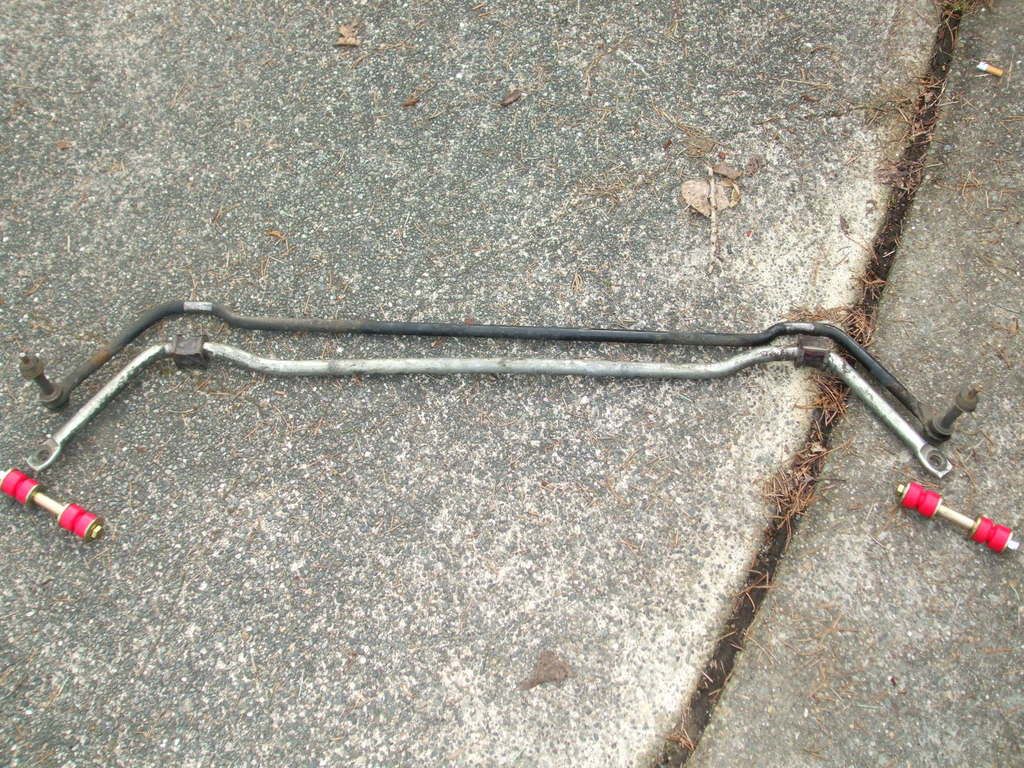 Drivers Side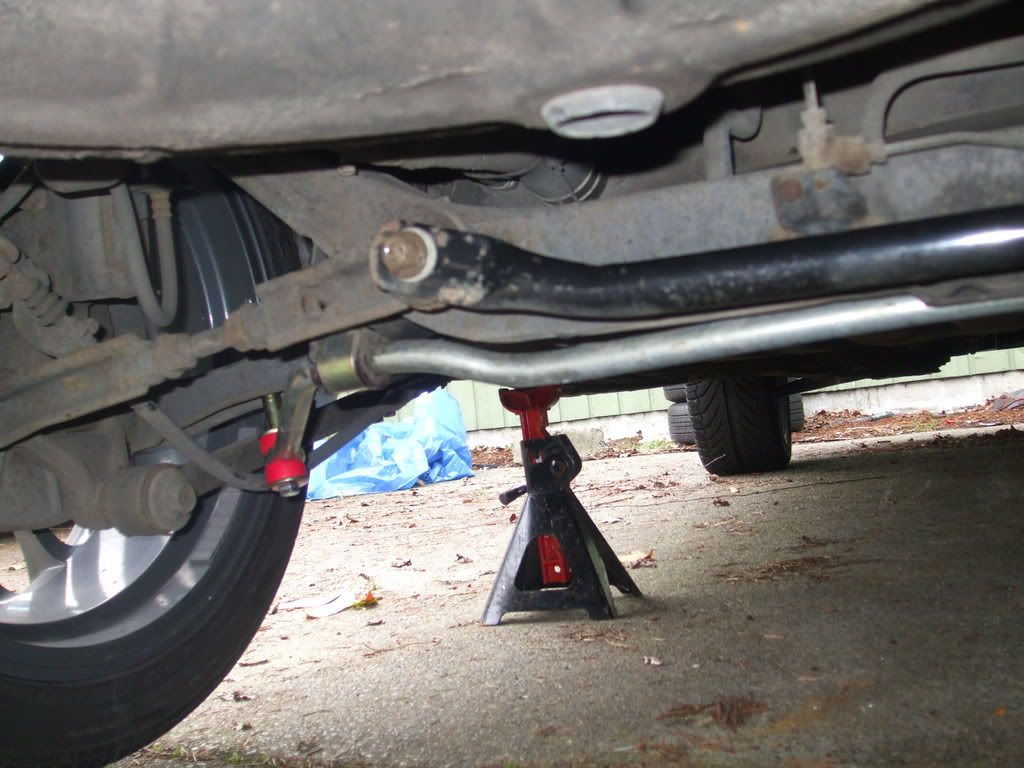 Passenger Side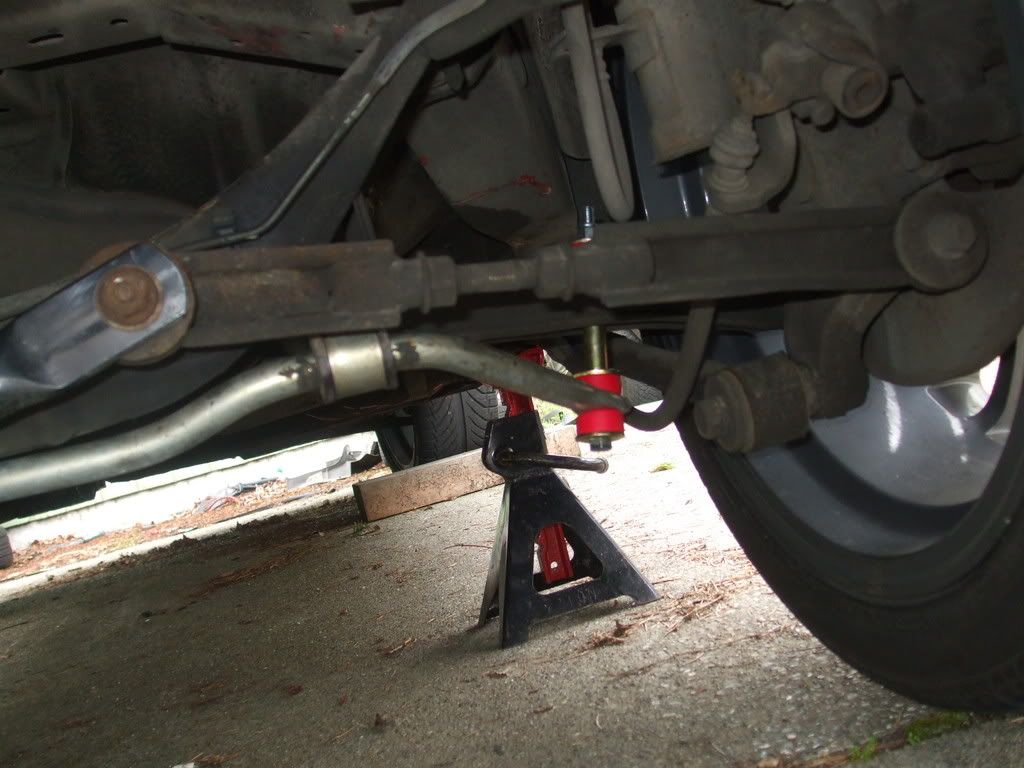 Middle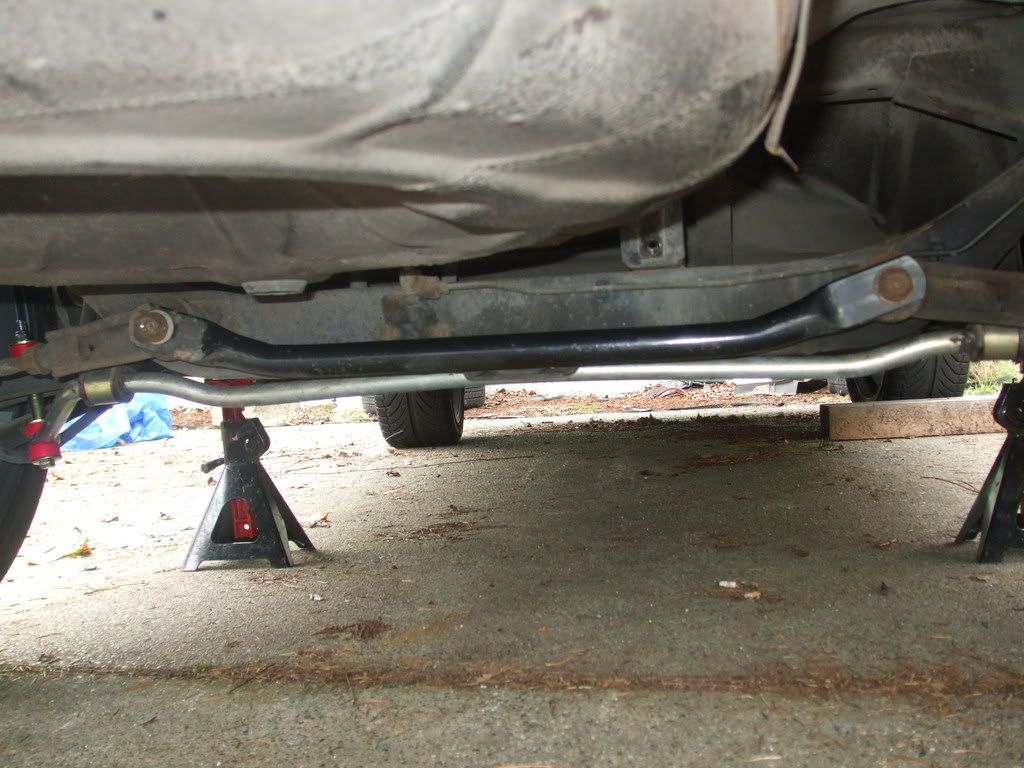 RSTB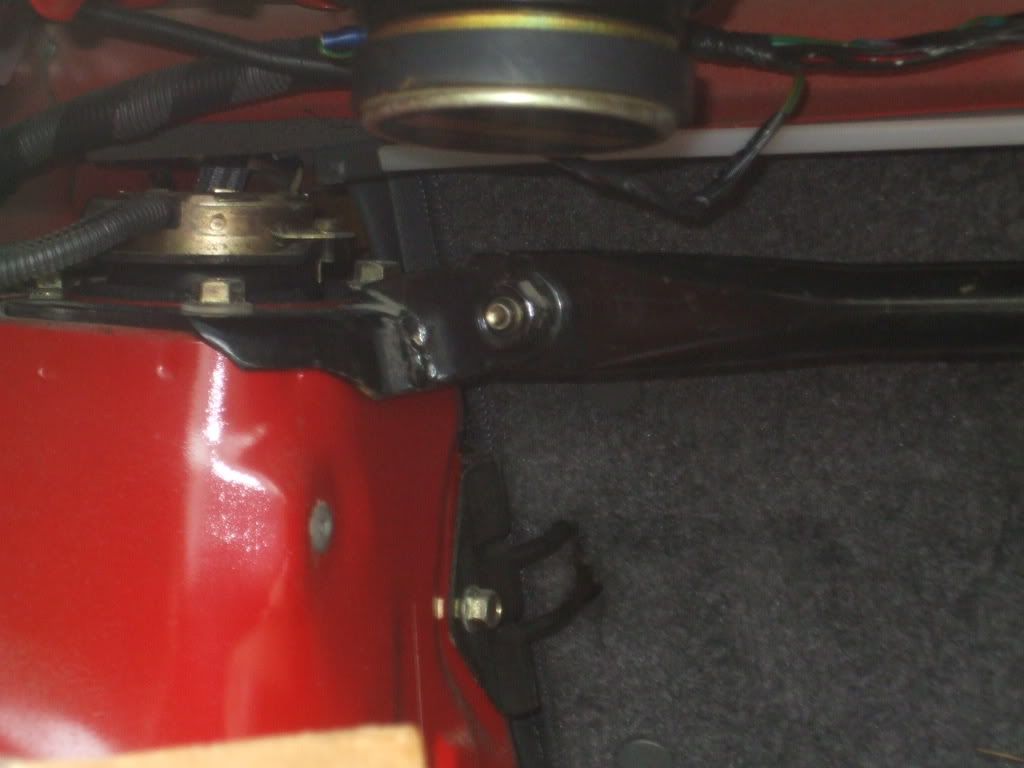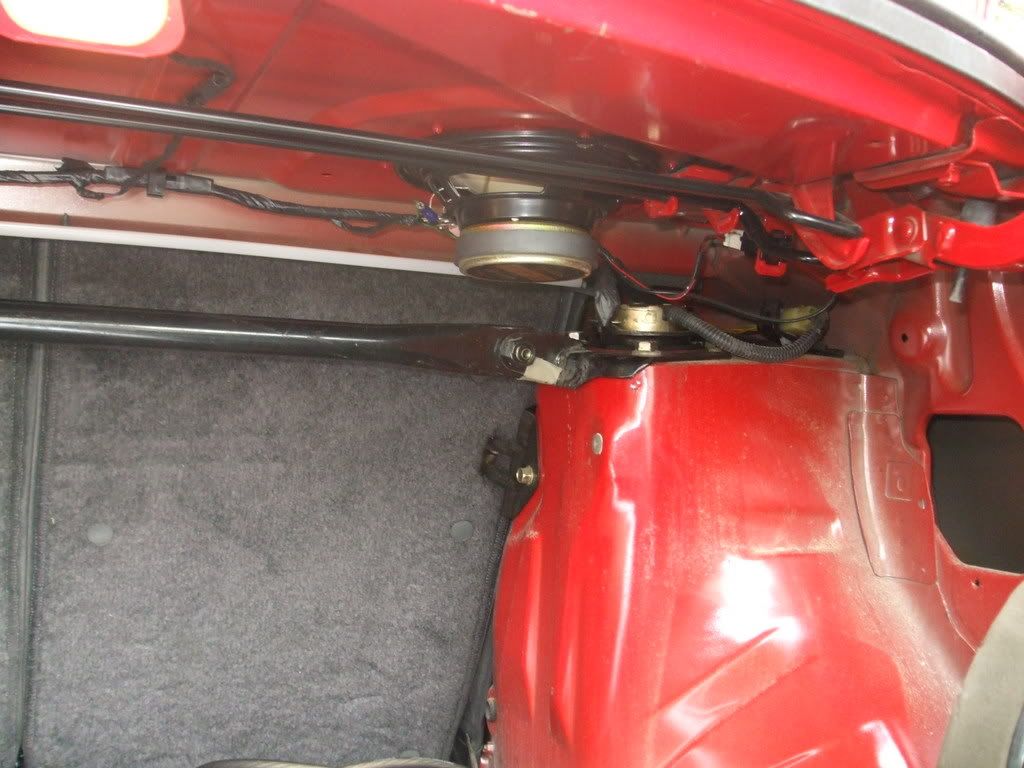 I am by no means done with my suspension work. I'll have updated pics of the front once I get that done. On the shortlist of other suspension gems are Koni Red Inserts, Coilover Sleeves, Tein springs and RX7 camber plates. But with a price tag of over $1000 total, it's going to have to wait a little bit, unless I find a deal.
tbc.